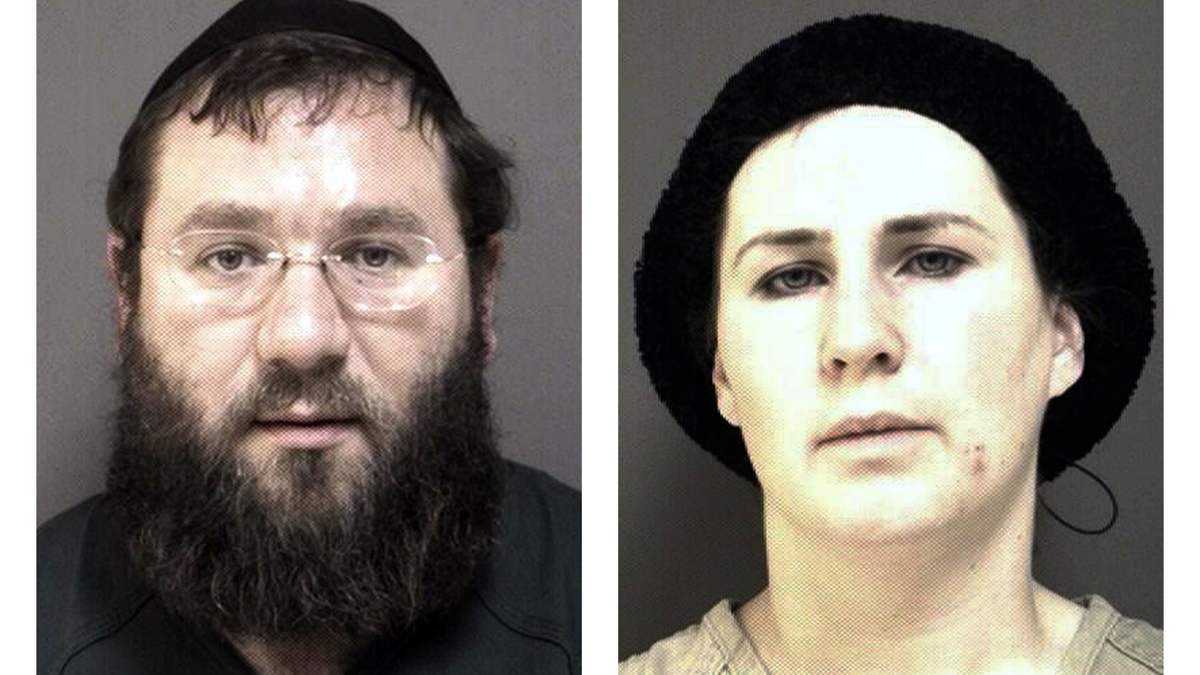 LAKEWOOD, N.J. – Six more couples were charged with theft Thursday as part of an investigation that has uncovered more than $2 million in public welfare benefits going to New Jersey families that made too much to receive them.
Prosecutors in Ocean County say the six couples received nearly $400,000 combined in Medicaid, food, heating and other benefits. The charges by summons come after seven other married couples in the town of Lakewood were charged with similar crimes last month.
Those arrested as part of the joint state, federal and county investigation include a rabbi and the former leader of a Jewish religious school. The investigation continues, and more arrests are likely.
The town has seen huge population growth with an influx of ultra-Orthodox families, and the charges have been met with some anti-Semitic backlash.
Vandals cited the reports in fliers posted on cars around town last week and posted a banner containing an anti-Jewish slur on a Holocaust memorial in front of a synagogue.
A message on the banner included an ethnic slur for Jewish people and stated they "will not divide us," along with the name of a group supposedly responsible for it. State authorities announced Sunday they were offering a $10,000 reward for information leading to conviction of those responsible.
Religious leaders in the town have spoken out against the welfare fraud allegations, but also to make sure people don't use the investigation to condemn the entire community.
"We have a failure in our community that we have to address," Rabbi Aaron Kotler, leader of the world's largest yeshiva outside of Israel, told NJ.com. "Theft is wrong. We need to do better to educate people."
Members of the Vaad, a group of religious leaders and business owners in the town, acknowledged that the problem may be linked to the number of rabbinical students in Lakewood's numerous yeshivas. Many qualify for poverty relief while studying, and Vaad members said the students need to do a better job of leaving public assistance once they begin making money.
"The challenge for the Orthodox community is to get these students quickly into the workforce," kosher grocery story owner Abe Muller told NJ.com, "where they pay taxes like everybody else, and make them understand the rules."
Seven couples were arrested last week, including Rabbi Zalmen Sorotzkin, of Congregation Lutzk, and his wife, Tzipporah.
A lawyer for one of those charged last week said that everyone arrested will be vindicated.
Those charged Thursday were Eliezer and Elkie Sorotzkin, Samuel and Esther Serhofer, Yisroel and Rachel Merkin, Jerome Menchel and Mottel Friedman, Tzvi and Estee Braun, and Moshe and Nechama Hirschmann.
It wasn't immediately clear whether the couples had lawyers to comment on their behalf. Phone messages left with those who had listed numbers were not returned.