Woman who went overboard on P&O cruise jumped, police say: 'This wasn't an accident'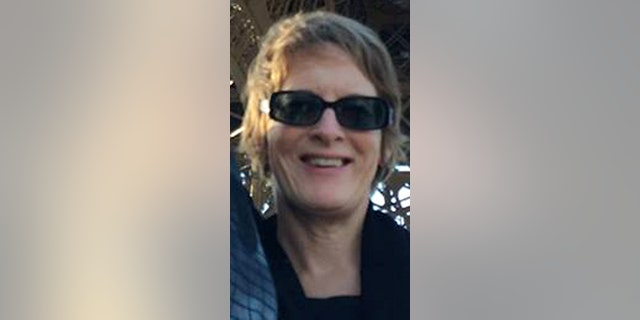 Shocking new details have emerged concerning the woman who went overboard from a P&O cruise liner off the coast of New Caledonia on Thursday.
Police in Queensland, Australia, say the woman, identified as 47-year-old Brisbane resident Natasha Schofield, did not fall off the deck of the Pacific Dawn due to weather conditions or a listing ship, but rather that she jumped off of her own accord while her husband stood by helplessly, the Australian Associated Press (AAP) reports.
"This wasn't an accident," said police Inspector Rob Graham during a press conference on Sunday. "Let's be open and honest about mental health."
GUEST ON WOMAN GOING OVERBOARD: IT WAS 'THE WORST THING I'VE SEEN ON A CRUISE'
Schofield, who was also accompanied on the cruise with her two teenage sons and one teenage daughter, had reportedly been walking along the top deck of the ship with her husband on Thursday afternoon just before she leaped over the side, Graham said.
"I saw them leaning on the rails and I saw the intentional actions of the missing person take two steps back and then propel herself over the railing," Graham stated, citing closed-circuit footage provided to police.
"I can also say that her husband tried in vain to grab her as she went over, grabbing onto her legs, but she was too far gone, and subsequently she fell."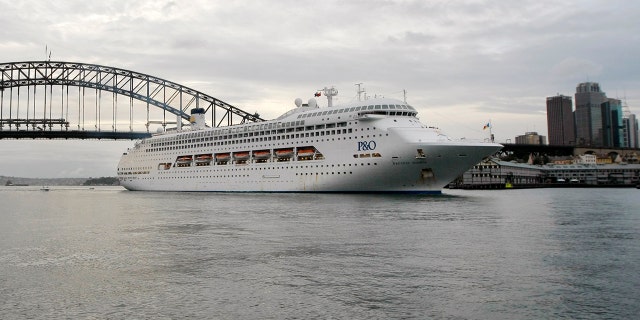 Schofield's devastated husband immediately notified crew, who began rescue operations.
"We're just lucky that there's not two people missing," Graham added.
WATCH: MSC CRUISE SMASHES INTO DOCK UPON ARRIVAL IN HONDURAS
Schofield first went overboard on Thursday afternoon at approximately 4 p.m., amid the Pacific Dawn's week-long cruise through the Caribbean. The ship turned around and conducted search and rescue operations for Schofield, and life preservers were also thrown in the woman's direction. A photo from a passenger confirms as much, with The Sun reporting that Schofield's head may be visible just a few feet to the right of the life preserver.
The search was called off early Friday morning. The captain informed guests the cruise would be continuing on toward Brisbane.
"Our thoughts and prayers are with the guest and her family at this time," said P&O in a statement obtained by Fox News on Friday.
On Friday, it was also reported that Schofield might have fallen off the deck of the ship, possibly due to a strong waves causing the ship to list from side to side. P&O denied any such conditions affecting the ship on that afternoon.
PREGNANT WOMAN UPSET WITH DISNEY CRUISE LINE AFTER FAMILY ESCORTED OUT BY ARMED OFFICER
Damon Smith, a man who says he was close friends with Schofield, stated in a Facebook post that Schofield would never "intentionally hurt her husband or children."
"She must have arrived in a very dark and desperate place in her mind, very very quickly," read the post, per News.com.au.
The Pacific Dawn returned to Brisbane on Sunday. P&O Cruises, which is operated by Carnival Australia, has stated that it is cooperating with the investigation.
"We will be able to give police CCTV footage providing an unobstructed view of what happened and portraying an obviously devoted and loving couple," said Carnival, per the AAP.
"We extend our deepest condolences to the family and hope that they will find comfort in their grief."
FOLLOW US ON FACEBOOK FOR MORE FOX LIFESTYLE NEWS
The cruise operator is also making counseling services available for guests and crew members of the Pacific Dawn.