Virgin America Eyes Growth in Busy U.S. Markets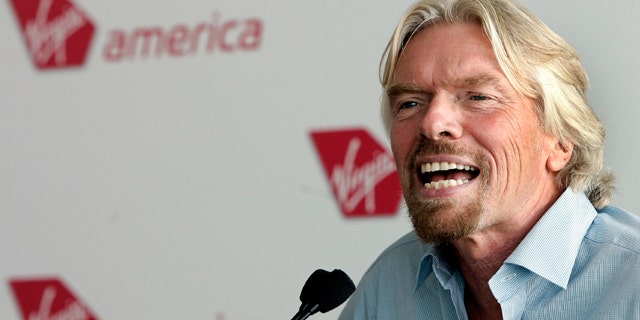 Virgin America, the high service, low-cost airline branded by British entrepreneur Richard Branson, is accelerating growth and looking to take on bigger rivals in crowded U.S. markets.
David Cush, Virgin America's chief executive, told Reuters in an interview that the airline plans to expand capacity by 35 percent in 2012 and 10 percent in 2013.
"We've had quite rapid growth and we're picking up growth again," Cush said, noting the 4-year-old company plans to operate 57 Airbus A320s by early 2013 compared with 35 now.
Plans to grow even faster by leasing additional aircraft were shelved last year due to the sluggish economy and high fuel costs, Cush said.
For regular travel updates from the FOX Business Network, check out our Facebook page.
Cush's growth strategy for the privately held airline is driven partly by a single Airbus fleet that will become more efficient in coming years.
Virgin America said on Wednesday it will order 30 Airbus (EAD.PA) A320neo narrow bodies equipped with CFM International's LEAP engine beginning in 2016. The airline also ordered A320s with CFM56-5B engines beginning in 2013.
The deals have a combined value of $1.4 billion for the joint engine venture of General Electric Co (NYSE:GE) and France's Safran (SAF.PA).
Virgin America expects the engine technology on its new aircraft, which is still in development, will deliver in excess of 15 percent gains in fuel efficiency and double-digit cuts in emissions.
Virgin America estimates fuel savings of $1.9 million per year per aircraft. Its fuel costs rose 52 percent to $83.3 million in the first quarter.
"Our investment today will ultimately help us take a major leap forward in terms of efficiency," Cush said.
Cush also said Virgin America is looking to take on more established rivals in transcontinental business and leisure markets serving Reagan National airport in Washington and at Newark in New Jersey.
Access at both airports is controlled by the Transportation Department due to crowding. In the Northeast, the airline offers service from New York's JFK airport, Washington Dulles, and Boston Logan.
Virgin America is seeing strong summer travel but key questions for the industry are fuel prices and passenger demand in the autumn when travel typically falls off.
The company posted a first-quarter loss of $44 million compared to a loss of $35 million in the year-ago period on higher fuel. Hedges offset about $4 million in fuel expenses.
Operating revenues were up 37 percent to $201 million.
Virgin America has also seen improved year-over-year increases in traffic, bookings and average fares in the second quarter. Those results are due out later this summer.
(Editing by Derek Caney)