Top 10 European sleeper cities
With warmer weather on the horizon, folks are already beginning to dream about – and plan their trips to – far off destinations. Traveling abroad is an exciting adventure that can conjure up images of rich history, scenic beauty and possibly, an empty wallet. There's no doubt about it, heading "across the pond" can be an expensive endeavor. This is especially true if you're like most travelers who visit popular tourism hubs like Paris and London, cities with both high demand and hefty prices during the peak-summer season.
However, a European summer trip doesn't have to cost an arm and a leg if you look beyond the more established tourist cities. Earlier this year, I shared a list of my favorite U.S. "sleeper cities," a title the travel industry gives to up-and-coming destinations that feature big-city attractions without the big-city price tags. The list was so popular, and created so much conversation, that I decided to highlight similar cities for European-bound travelers.
As the president of a travel company, I'm lucky enough to see trends as they develop, and I've found that visiting an off-the-beaten-path destination is often the right mix of value, revelation and respite. These cities offer a ton of history, incredible sight-seeing and great hotel deals (most under $100 per night). Plus, more and more European properties are recognizing the benefits of working with discount hotel sites (like Hotwire) to help them fill their unsold rooms, and that includes established international hotel chains. This means you can be sure you'll get a great room for a ridiculously low price, leaving you with extra cash to spend on immersing yourself in the local culture.
By visiting some of the following "sleeper" destinations, you can get your European adventure for a fraction of what it might cost to visit London or Paris, all while avoiding the copious summer crowds that come along with them.
1. Turin, Italy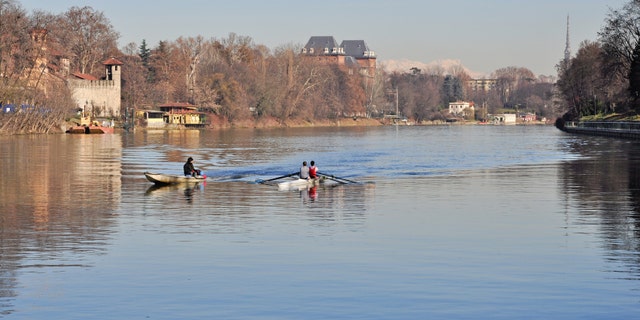 Turin isn't just the home of FIAT; it was once a royal city, and in 1861 was the very first capital of Italy. Situated at the foot of the Alps, it's becoming a burgeoning tourist destination, yet prices still remain low, and deals can be found year-round. Visitors can take in the amazing architecture from the days when this was a home to royalty or head to one of the city's many cafés for a layered espresso, called "bicerin." Ancient Italian palaces, robust museums and some of the best cuisine in Italy are waiting to be discovered.
Sample deal: $58/night for a 4-star hotel in the Turin area – bookings on 4/9/13 for stays 4/26 – 4/29/13.
2. Seville, Spain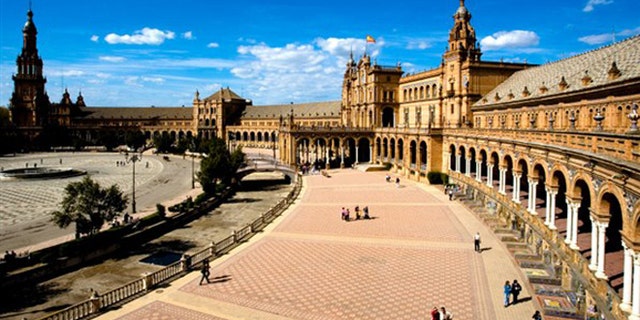 Seville has the best of both Spanish and Moorish histories, and offers one of the most culturally-rich experiences in Spain. From amazing architecture to dazzling museums, must-see spots include the Seville Cathedral, Casa de Pilatos and the Flamenco Museum. It's best to visit sometime between now and June to enjoy a fantastic early summer, or from mid-September onwards for cooler temperatures. Avoid July and August, when you're likely to encounter very high temperatures.
Sample deal: $37/night for a 4-star hotel in the Seville area – bookings on 4/9/13 for stays 4/26 – 4/29/13.
3. Krakow, Poland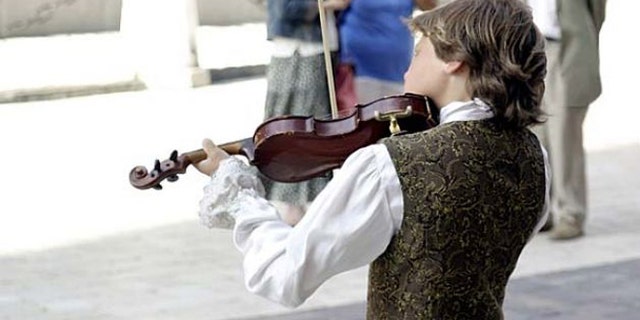 Krakow is one of the oldest and most culturally diverse cities in Poland. From Wawel Castle, a remnant from the Renaissance, to Old Town, one of Krakow's oldest districts and the center of Poland's early political life, this city is a feast for the eyes. Along with exploring the city's famous buildings like the Town Hall Square, travelers can head to Cloth Hall for crafts and shopping. Because of draws like these, Krakow's popularity has been growing steadily, however there are still plenty of discounted hotel deals being offered while the city continues on its way towards mainstream popularity.
Sample deal: $72/night for a 4-star hotel in the Krakow West area – bookings on 4/9/13 for stays 4/26 – 4/29/13.
4. Tallinn, Estonia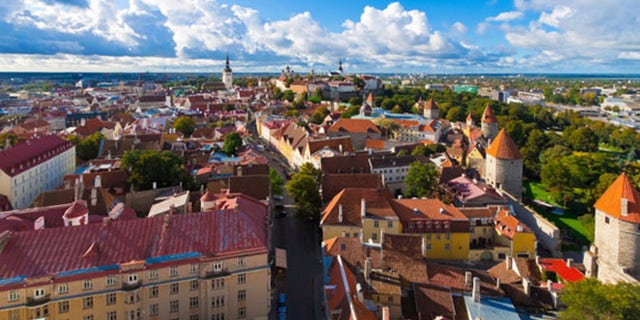 Tallinn, Northern Europe's oldest capital city, is known for its winding cobblestone streets and medieval architecture. Better yet, it's also known for its great travel deals as many low-cost carriers fly into the city keeping rates low. This city was once part of the Eastern Bloc and UNESCO recently added it to its list of World Heritage Sites. More recently, Tallinn has also become the gold standard for how old-world tradition can move into the digital age. Tallinn is home to the founders of Skype and renowned for its public Wi-Fi, and both of these factors helped land Tallinn on Australian magazine The Age's list of the world's top ten digital cities. For the best deals across the board try to travel during late summer.
Sample deal: $58/night for a 3-star hotel in the Tallinn area – bookings on 4/9/13 for stays 4/26 – 4/29/13.
5. Dubrovnik, Croatia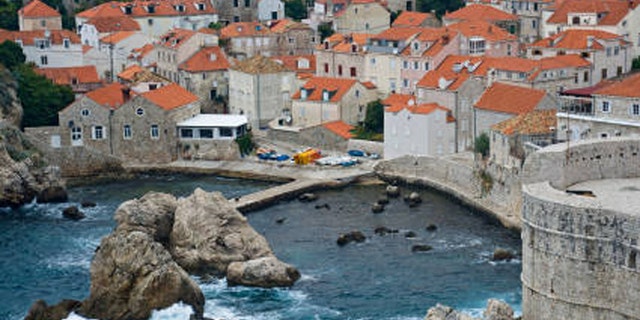 This beautiful seaport, situated on the Adriatic Coast, boasts some of the best coastal views in Europe. Visitors will want to check out the Walls of Dubrovnik, which date back to the 13th century and were responsible for keeping the city safe during its formative days. Folks can also take a cable car up to the historic Mount Srdj, head to Banje beach to cool off or to D'Vino for a taste of over 100 domestic wines. The first two weeks of September offer mild Adriatic weather and lower hotel rates—not to mention fewer crowds—making it a great time to visit.
Sample deal: $66/night for a 5-star hotel in the Lapad-Babin Kuk area of Dubrovnik – bookings on 4/9/13 for stays 4/26 – 4/29/13.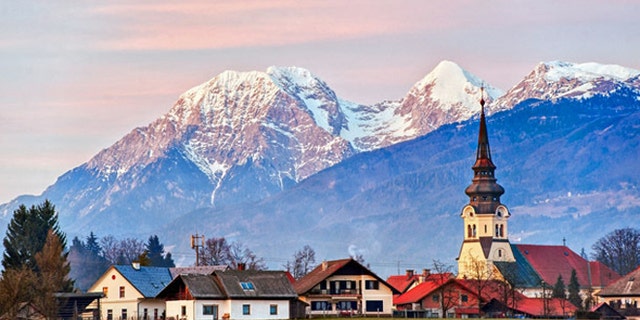 6. Ljubljana, Slovenia
This city, known as the heart of Slovenia, packs a big cultural punch. From rows of ornate houses to iconic castles and bridges, there is plenty of sight-seeing to be done. For those looking to hit the slopes, the Julian Alps are conveniently nestled nearby and offer skiers better deals than similar resorts in Italy and Austria. With low-cost airlines, like Easyjet, now flying here, it's become easier to get to and more affordable than ever. For the best deals, travel in September and the beginning of October.
Sample deal: $130/night for a 5-star hotel in the Ljubljana area hotel – bookings on 4/10/13 for stays 4/26 – 4/29/13.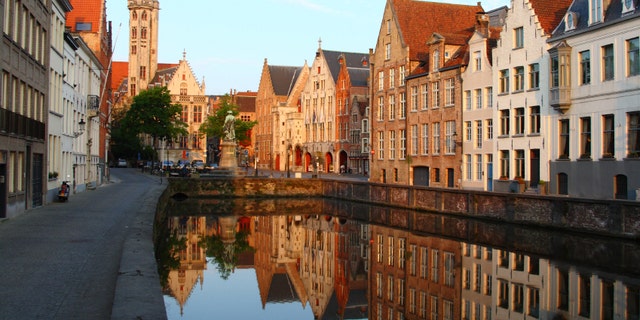 7. Bruges, Belgium
This ancient city is filled with beauty and history as evidenced by the plethora of statues, churches, monuments and gardens. One must-see is the Belfry Tower, which has an astounding 47 bells and offers panoramic views of the city. Although the city is dominated by boutique hotels, many have been making a play to offer discounts online in an effort to reach more travelers. Bruges also offers delightful Belgian fare for foodies who enjoy fine waffles, chocolate and craft beers. In the winter, Bruges also has a beautiful Christmas market and many other events, like the Ice Sculpture Festival, making November and December a prime time to visit.
Sample deal: $89/night for a 3-star hotel in the Ostend area – bookings on 4/9/13 for stays 4/26 – 4/29/13.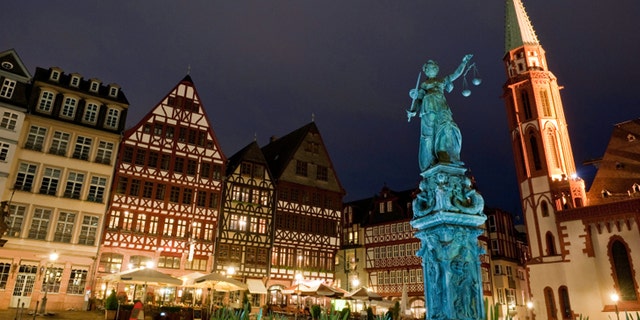 8. Frankfurt, Germany
As the financial capital of Europe, Frankfurt is home to many of the world's most important trade shows and business conferences. But, behind the bustle of the business world is a vibrant city rich with museums and parks that draw millions of visitors each year. Leisure travelers can enjoy decadent wine tastings, river cruises, and can tour historic Roman-era neighborhoods known for their colorful nightlife. Frankfurt is typically pricier to visit than some of the other sleeper cities due to all the business travel, but over the weekends between July and August when business travel experiences a big lull, we expect rates to drop to their lowest levels for the year.
Sample deal: $48/night for a 4-star hotel in the Bockenheim area of Frankfurt – bookings on 4/9/13 for stays 4/26 – 4/29/13.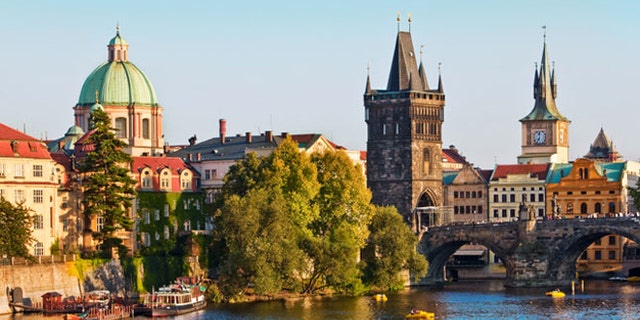 9. Prague, Czech Republic
Prague, the capital of the Czech Republic and the fourteenth-largest city in the European Union, is also the historical capital of Bohemia. Given that the city flourished during the Gothic and Renaissance eras, it offers breathtaking architecture and cultural attractions. Visitors won't want to miss Prague Castle, the largest ancient castle in the world. Travelers should also be sure to pay a visit to the Jewish Quarter and the Old Town Square. And because occupancy is projected to be lower than usual this year due to the slower economy, hotels are offering great rates during the summer months, making this the best time to take in all of Prague's historic beauty.
Sample deal: $68/night for a 4-star hotel in the Northwest area of Prague – bookings on 4/9/13 for stays 4/26 – 4/29/13.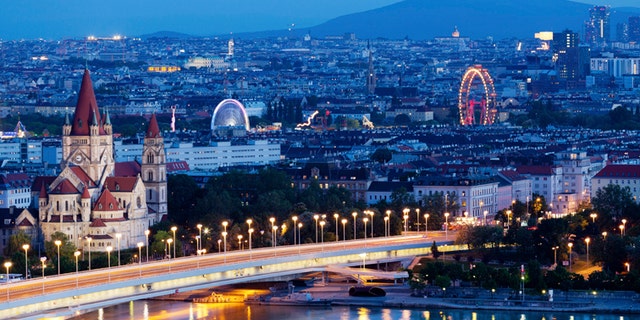 10. Vienna, Austria
For those looking to escape to a beachside resort, Vienna has plenty to offer. The coastline by the Danube River is a famously sandy retreat. Music-lovers will also be taken by the city's deep-rooted musical history. In fact, Vienna is often referred to as the City of Music, where you may have heard of a few of the famous residents, such as Mozart, Beethoven and Strauss. This year, Vienna will see the addition of nearly 1,000 hotel rooms, making it a great value for those looking to travel affordably this summer.
Sample deal: $69/night for a 4-star hotel in the Schoenbrunn Castle area of Vienna – bookings on 4/9/13 for stays 4/26 – 4/29/13.
Above hotel sample rates are based on Hotwire searches made on 4/9 and 4/10/13 for stays 4/26-4/29/13.