Passengers stuck on broken plane sing 'I Believe I Can Fly'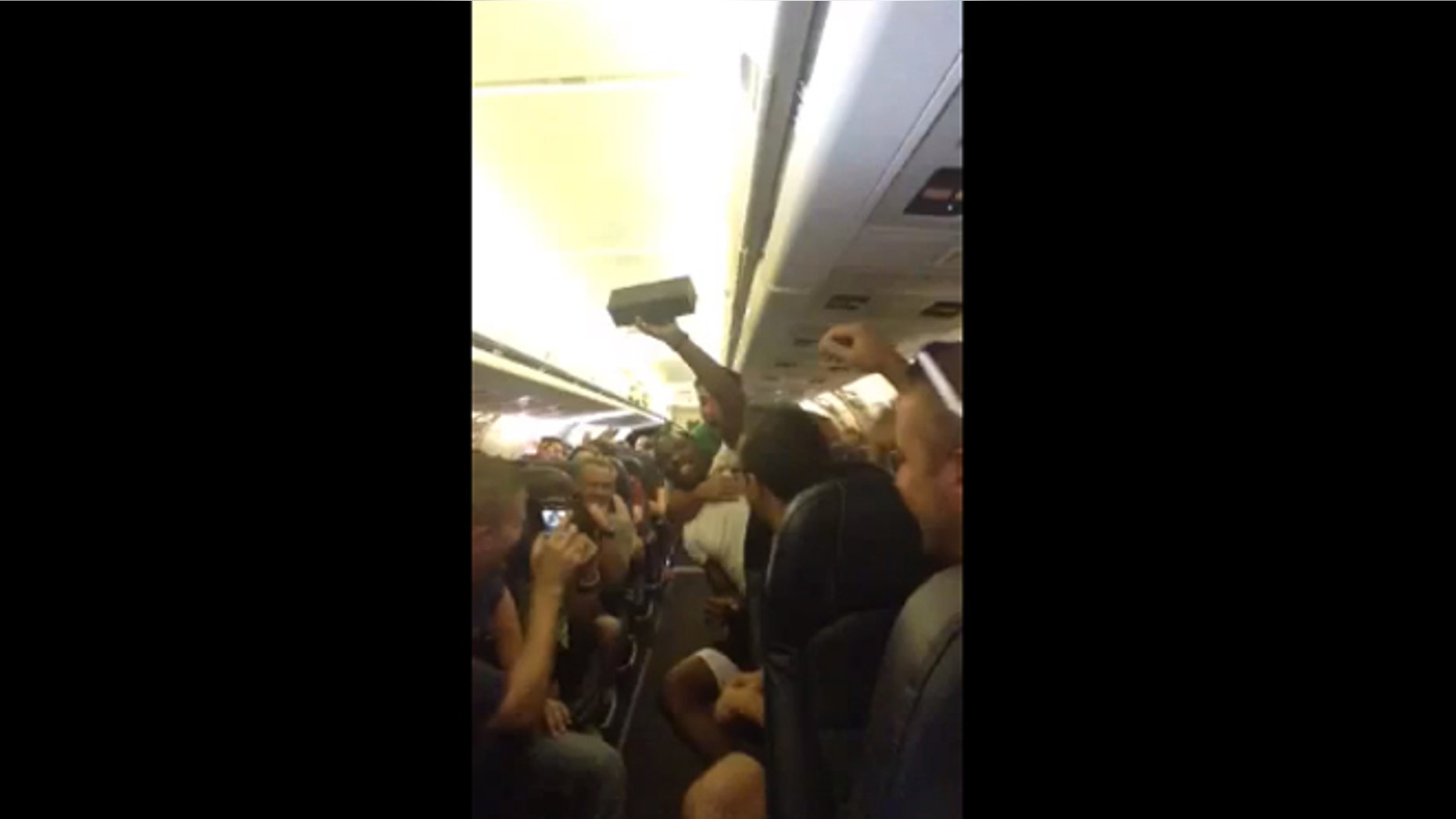 What do you do when you're trapped on a broken plane on a hot Las Vegas tarmac for hours? Well, passengers aboard a Phoenix-bound Allegiant Air flight found a pretty epic solution. They broke out into song.
A video posted on YouTube shows an entire flight of passengers singing an epic rendition of R. Kelly's "I Believe I Can Fly."
[youtube gFKufS0OHKw#t=17s]
Although, the impromptu chorus may have been more of a prayer session than a sing-along. The video description suggests that "to avoid a mutiny, the passengers banded together in song," after spending several hours without air conditioning, water or snacks.
To the passengers' credit, this version of R. Kelly's megahit is one for the books.