Over-the-top hiking adventures for the modern mountaineer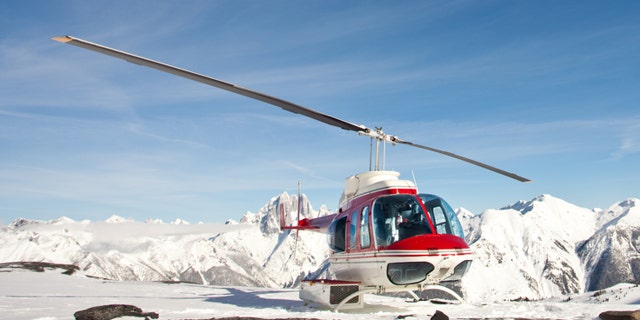 Today, whether you're out for a day hike, or a once-in-a-lifetime trek to somewhere you've always wanted to go -- like Machu Picchu or Kilimanjaro -- there are companies only too willing to help make your adventurous fantasy a reality.
Foursquare, in fact, has a new list of the best hiking trails in each state. "Planning an adventurous vacation can take a lot of time and energy and people are finding great value in preplanned trips," explained Wesley Trimble, spokesman for the American Hiking Society, adding that's the case "whether it's an inexpensive Volunteer Vacation with the American Hiking Society or an over-the-top luxury adventure package with a high end outfitter."
Here are 9 excellent options for mountain lovers looking for something special –and plenty of bragging rights-- on their next trek:
1. Led your llama take the lead if you're staying at the Four Seasons Resort & Residences in Vail. Just under $500 for two including your picnic lunch and a drink afterward. If you can't part with your pooch, nearby in Beaver Creek, you, your guide and the Ritz-Carlton Bachelor Gulch resident dog can embark on a Canine Adventure hike ($160). For $250 more, add a "perfectly-paired picnic," for four, complete with local microbrews.
2. Become an Everest Base Camp regular while trekking through Sherpa villages, climbing Kala Pattar on the way to Base Camp before taking a helicopter back to Kathmandu—all in two weeks for just under $4000 with World Expeditions.
3. Go from summit to surf with Infinite Safari Adventures which takes you to the top of Kilimanjaro, then a short safari and on to Zanzibar to kayak, snorkel or dive in the Indian Ocean—in 17 days. Approximately $10,000.
4. Gaze into a volcano on the big island of Hawaii as the proximity of Kilauea lava flow is now within hiking distance. Hawaii Forest & Trail has just revived its Kilauea Lava Hike that has been out of reach for several years. Just under $200 per person and afterwards, you're treated to a local dinner in Hilo. Farther from home, hike to Lascar Volcano, Chile's most active, while staying at the unique Tierra Atacama lodge where post-hike you're served up all varieties of ceviche and Piscos sours before dinner. My favorite hike there was to the thermal springs—eight pools! (All inclusive including guides and excursions $645 per person per night.)
5. Venture deep into Denali where few tourists visit at Camp Denali . Wake up in a cozy cabin with views of the mountain from the adorable outhouse, set off on guided hikes in the "trail-less park" and come back for gourmet meals. (Call 907-683-2290 for rates and packages, including their sister hotel with indoor plumbing.) Traverse Alaska can arrange other unique hiking adventures in the region while Ascending Path, can take you on Heli-access glacier treks.
6. Forage for dinner - a No Taste Like Home guide will show you how to gather wild food that then will be prepared for you by a local restaurant for dinner in Asheville, N.C. Tickets are $75 for adults; $30 for children age 4-10.
7. Enjoy amazing scenery on the Alpine Haute Route from Chamonix to Zermatt and the Matterhorn in the Swiss Alps, staying at traditional inns in picturesque villages. Stop to visit cheesemakers, local wineries and artisan chocolatiers while your bags are transported inn to inn. Prices for the 12-night trip start at $4595 per person; Alpenwild can also arrange less pricey self-guided trips.
8. Trap a jaguar in Panama for a conservation project with the Legends of the Wild Darien Gap Jaguar Expedition starting Dec. 10 in Central America's last real wilderness. The idea is to trap the endangered Jaguar, outfit with an electronic collar as part of an ongoing jaguar research program. Cost for the week-long expedition is bout $7,500.
9. Challenge the whole family to a grueling hike between Crested Butte and Aspen in Colorado. It stretches 10.2 miles at over 12,000 feet across the spectacular Maroon Pass, a hike locals love. The trick--besides having enough water in high altitude-- has always been for non backpackers to figure out how to get back in the same day.
Now, those with deep pockets don't have to worry as two Aspen area hotels—the Viceroy Snowmass, and the St. Regis Aspen Resort arrange for transport to the trailhead, a guide, gourmet picnic lunch, snacks (think artisanal cured meats from the Viceroy chef) and a helicopter to whisk you back from Crested Butte