Norwegian Cruise Line adds lifeguards amid mounting industry pressure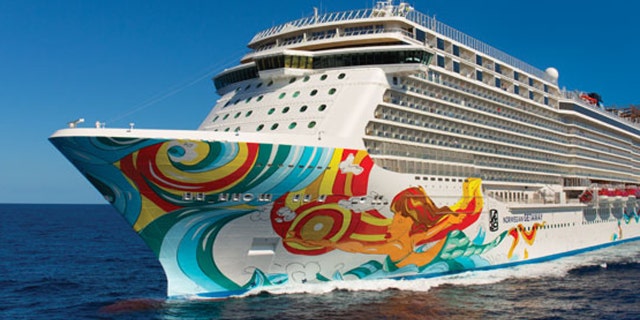 After several highly publicized drowning or near-drowning incidents aboard mega ocean liners, Norwegian will become the world's third cruise line to add lifeguards to its ships.
On Wednesday, the Miami-based company announced that it will bring lifeguarding staff to its four largest ships-- Norwegian Escape, Norwegian Getaway, Norwegian Breakaway and Norwegian Epic-- this summer. The cruise line anticipates that the entire Norwegian fleet of 15 ships will be staffed with lifeguards within the first three months of 2018.
"Norwegian has stationed pool monitors on our largest ships since 2015 and we are now taking further steps to ensure the safety of our youngest guests with the addition of certified lifeguards across our fleet," Andy Stuart, president and CEO of Norwegian said in a statement.
"While parents are always the first line of supervision when it comes to water safety, we felt it was important to provide this added measure across our fleet."
HOW SAFE ARE SWIMMING POOLS ON MEGA CRUISE SHIPS?
Norwegian follows in the steps of Disney Cruise Line, which was the first in the industry to add lifeguards to its ships in October 2013 after a highly publicized near drowning incident. In March, Royal Caribbean announced that it had started staffing ships with lifeguards and expects the rollout to be complete by June.
Previously, Norwegian had pool monitors—crewmembers not trained in traditional life saving measures-- overseeing its swimming pools and water features on ships. Going forward, all lifeguards aboard the cruise line ships will be trained and certified by the American Red Cross and monitor family pools during scheduled opening hours.
The move is being hailed as a step in the right direction by parenting groups but many are wondering why the industry has been so slow to mandate lifeguard staffing.
"In my opinion, it is because the financial analytics didn't add up for the cruise line," maritime attorney Michael Winkleman told Fox News.
In 2015, Winkleman's firm represented four families who lost or nearly lost children to drowning related incidents aboard cruise ships. He cited the Death on the High Seas Act as major reason behind the lack of action from cruise lines to implement change.
"[The] cruise lines had no reason to spend money on lifeguards when there was no real threat to their bottom line."
FOLLOW US ON FACEBOOK FOR MORE FOX LIFESTYLE NEWS
But now times are changing admits the lawyer who, as a father of two younger children, says it has become a personal mission to make cruise lines safer. With Disney, Royal Caribbean and now Norwegian on board, Winkleman has set his sights on the next biggest target: Carnival Cruise Lines.
"Our firm and our clients will continue to do all we can to raise public awareness of the fact that Carnival is now the outlier in the cruise industry and still refuses to put lifeguards on its ships," said the attorney.
"I think this will change soon as families who cruise will pick RCCL or NCL above Carnival because their children will be safer."
Eventually, the lawyer hopes to see the Death on the High Seas Act repealed, but acknowledges that "realistically that is an even more uphill battle than forcing the cruise lines to put lifeguards on their ships."