New Ships Have Cruise Industry Bullish on 2011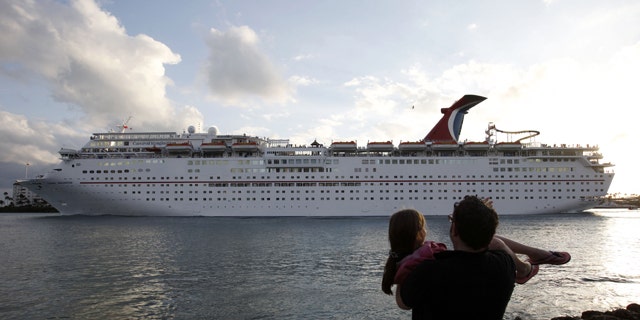 MIAMI – Despite rising fuel costs and more stringent environmental regulations, the cruise industry expects modest growth in 2011 as eight new large ships debut and consumers continue to shake off the effects of a recession, industry executives said Tuesday.
The Cruise Lines International Association predicts that 16 million people — three-quarters of them from North America — will vacation aboard cruise ships this year, up 6.6 percent from 2010. Last year's numbers exceeded the trade association's projections.
CEOs of six of the leading cruise lines, speaking during a panel discussion at the annual Cruise Shipping Miami conference, expressed tempered optimism for continued growth, noting the large untapped market worldwide for cruising. The industry said cruising still makes up around 3 percent of the vacation sector in the United States.
Holland America Line CEO Stein Cruse said baby boomers who hold the majority of the wealth are a huge untapped customer base as the economy improves and vacation spending picks up again.
"They're living better, they're living longer, they have more interest in travel and cruising appeals to them," Cruse said.
Cruise companies managed to keep their ships at capacity during the last few years by cutting prices. That made cruising more affordable for more people whose positive experience likely will bring them back for future vacations, said Gerald R. Cahill, president and CEO of Carnival Cruise Lines.
"Once again, the industry showed how resilient it was," Cahill said. "We filled our ships (with) lower pricing. We were still profitable as an industry, which is a big deal. The industry continued to grow, we added new ships and we innovated."
Among the new ships this year is the 4,000-passenger Disney Dream, the cruise line's third ship and its first new one in more than a decade. The Dream is sailing to the Bahamas from Florida's Port Canaveral. In May, Carnival Cruise Lines is debuting its largest ship, Carnival Magic. The 3,690-passenger vessel, sailing from Barcelona, is industry leader Carnival's 23rd ship.
Norwegian Cruise Line CEO Kevin Sheehan said newer ships are more fuel efficient and feature better-designed and more comfortable cabins, more diverse dining options, more entertainment and innovative outdoor spaces including water rides, and on-deck movie theaters and nightclubs.
"It's not enough for our guests to just smell the sea air, they want to breathe it and feel it, and we're figuring out more new and creative ways to bring our guests closer and closer to the sea," he said.
Industry officials cited rising fuel costs, more restrictive emission control regulations and lack of standardized regulations around the world as the most pressing challenges.