National parks: which ones are open?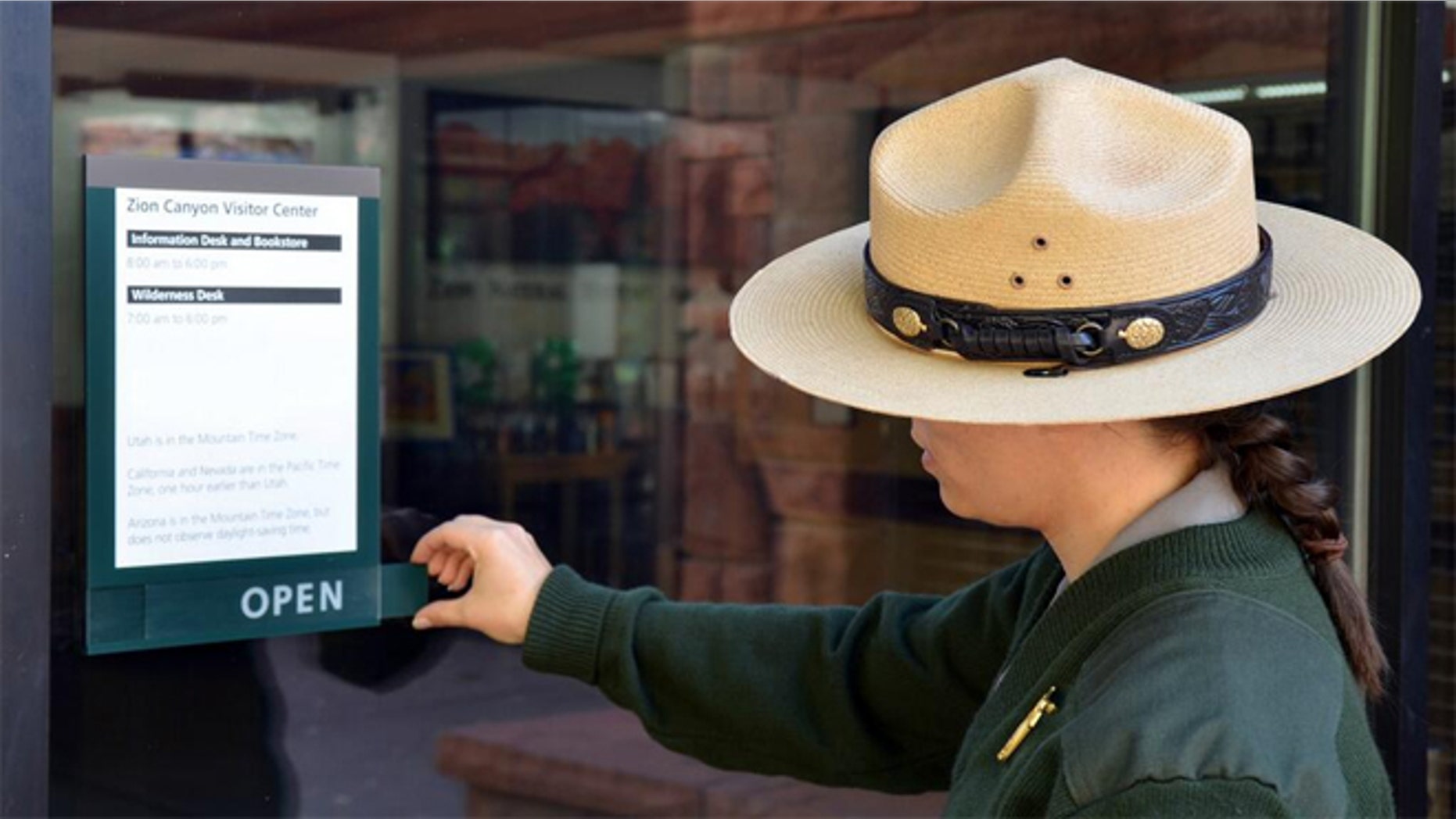 The partial government shutdown, now on day 11, has wreaked havoc on communities around the country that depend on visitors to national parks, monuments, and memorials.
However, tourists looking to take advantage of  the fall season and holiday weekend at a national park got a glimmer of hope on Thursday as President Obama said that the administration would allow some national parks to reopen, so long as they paid their own park operations out of state and private coffers.
So which parks are open and how long will they stay open?  At this point, it's hard to tell.
A source in Utah Governor Gary Herbert's office confirmed to FoxNews.com that parts of Zion National Park, including Zion Canyon and Kolob Canyons Visitor Centers and South Campground, are already open.  Bryce Canyon and Arches National Park will open later on Friday afternoon.  Canyonlands, Capitol Reef, plus Cedar Breaks and Natural Bridges national monuments, and the Glen Canyon National Recreation Area will open Saturday morning.
Late Friday, South Dakota Governor Dennis Daugaard announced that Mount Rushmore will be re-opened for the duration of the federal slimdown.
Colorado also announced Friday that Rocky Mountain National Park will reopen temporarily Saturday.  Under the terms of the agreement, Colorado will donate funds needed to bring back National Park Service employees and operate the park for 10 days. The Trail Ridge Road will also reopen as soon as the highway can be plowed to help with ongoing flood recovery efforts in Estes Park and Larimer County, according to Gov. John Hickenlooper and the U.S. Department of the Interior.
There is no indication if  Mesa Verde, Black Canyon of the Gunnison or Great Sand Dunes National Parks will re-open.
At least two other states --Arizona and South Dakota-are considering reopening some of their national parks and monuments as soon as this weekend.
Officials in Tennessee are also studying the feasibility of reopening Smoky Mountain National Park, the most visited national park in the country.
Governors of California, Montana, Wyoming, and Maine said that their states couldn't afford to reopen their national parks, so Yosemite, Yellowstone, Glacier, Acadia, and other premier tourist attractions are likely to remain closed until the government reopens.
In Virginia, the Madison County Board of Supervisors passed a resolution asking Congress to reopen Shenandoah National Park, which ordinarily receives 25 percent of its annual visitor in October, but state officials have yet to confirm if they will use state funds to reopen the park.
On Thursday, Utah announced it reached a deal with the U.S. Department of Interior to re-open the state's five national parks. Under the terms of the deal, the state will pay the National Park Service up to $1.67 million— $166,572 per day—to re-open eight national sites for up to 10 days. The state hopes to be recoup the investment, but Congress would have to vote to authorize repayment, an unlikely proposition given that only a handful of states stand to benefit from the plan.
Utah typically earns about $100 million in tourism-related revenue in October, much of that from its signature national parks and monuments. According to a report by the Coalition of National Park Service Retirees, the shutdown is costing communities near national parks and monuments nationwide about $76 million per day.
Arizona Gov. Jan Brewer said she'd consider paying for a partial reopening of Grand Canyon National Park but has balked at the Interior Department's demand that state money pay for the whole operation - a daily cost of $112,000. There has been no indication that the state would pay to reopen two far lesser known national parks, Saguaro and Petrified Forest.
Kiva Couchon, a spokewoman for Arizona's Office of Tourism, told FoxNews.com that her office "has not been notified regarding the re-opening of Arizona's federally funding parks."
So what should you do if you're planning a trip?  The best bet is to check out the official tourism websites of each state. Many of them, such at Utah and Arizona have advisories that are updated.
But, keep in mind that even visiting a national parks website is now impossible, as all content has been replaced with a simple statement:
"Because of the federal government shutdown, all national parks are closed and National Park Service webpages are not operating. For more information, go to www.doi.gov."
The Associated Press contributed to this report.