National Cherry Blossom Festival celebrates 100 years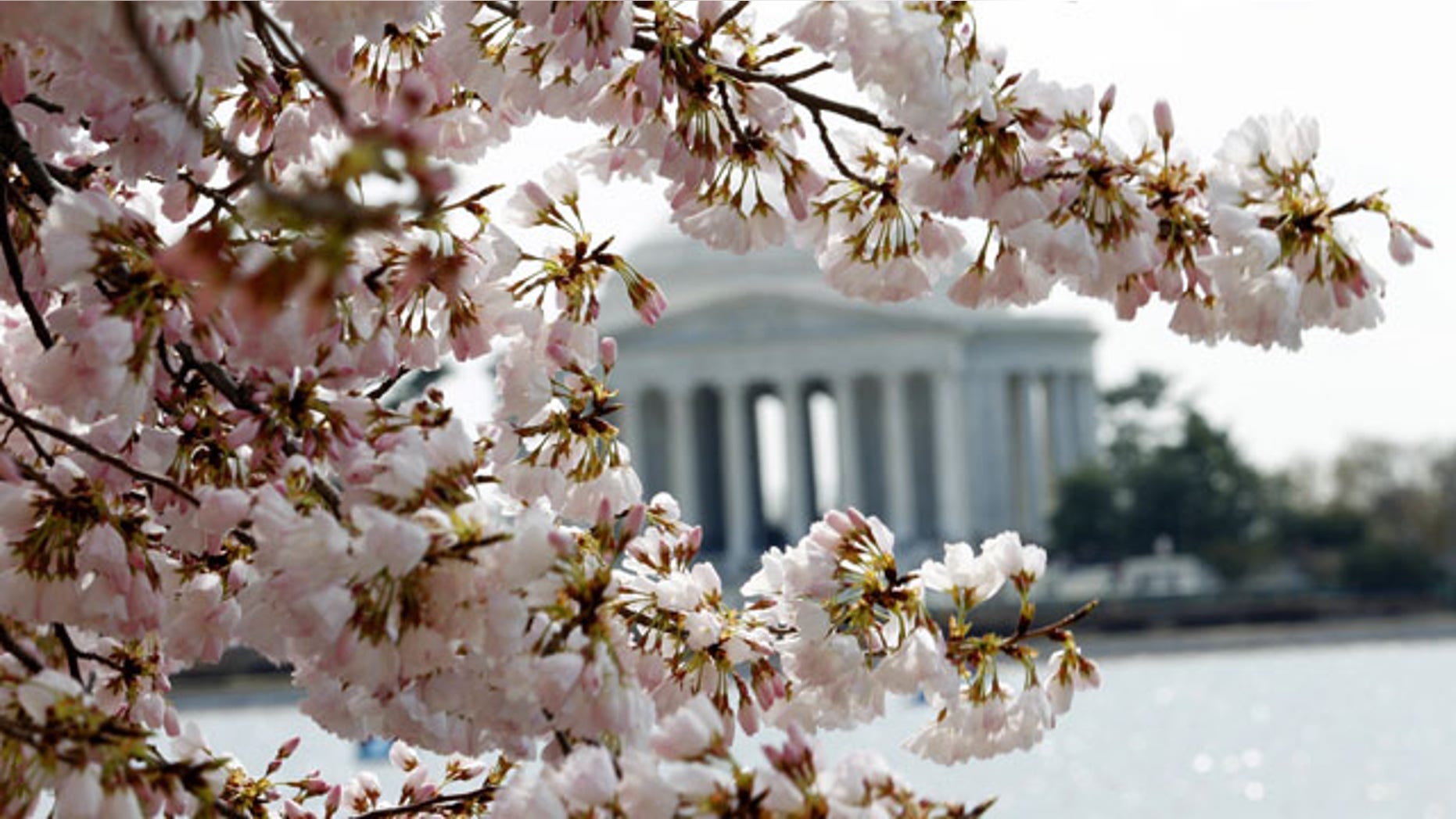 In 1912, Japan gave 3,000 cherry blossoms to the United States, honoring the friendship between the two countries. Although the festival is usually two weeks long, in honor of the 100-year milestone, the 2012 festival will be an epic 5-week celebration from March 20 to April 27. "The excitement and commitment from the city is palpable," said Elliott Ferguson, president and CEO of Destination DC.
Historical significance
The National Cherry Blossom Festival is one of the greatest celebrations of spring's arrival in the United States. Every year, millions visit the U.S. capital to admire the cherry trees and celebrate the friendship between the U.S. and Japan.
Annually, the festival commemorates Mayor Yukio Ozaki's 1912 gift of 3,000 cherry trees to Washington, D.C. The trees were planted around the city's tidal basin and have since expanded to approximately 3,750 trees. The cherry blossoms have become emblematic of the U.S. capital. The United States responded in 1915 with a gift of flowering dogwood trees.
[pullquote]
When will the cherry blossoms be in bloom?
Ferguson said the National Park Service's chief horticulturalist anticipates the peak bloom time in 2012 for the cherry blossoms will be between March 24 and 31, lasting approximately 10 to 14 days.
Opening ceremony
The ceremony will kick off on March 25, 2012. Performers will gather at the Walter E. Washington Convention Center to explain the story of D.C.'s cherry blossoms through various forms of traditional and contemporary performance art.
Japan Spring
Japan Spring on the National Mall will bring three free fine art exhibits to the United States. "Colorful Realm: The Bird-and-Flower Paintings of Ito Jakuchu," a series of 30 scrolls painted in detail with a catalog of living creatures, will be at the National Gallery of Art (NGA) between March 30 and April 29.
Ferguson explained the importance: "These scrolls are a national treasure in Japan, and are owned by the Imperial family. They have been lent to the NGA for one month. This exhibition marks the first time they have been exhibited in their entirety in the U.S."
"Masters of Mercy: Buddha's Amazing Disciples" and "Hokusai: 36 Views of Mount Fuji" will be on display at the Smithsonian's Arthur M. Sackler Gallery from March 10 to July 8 and March 24 to June 17, respectively.
Fireworks festival
The nation has received a generous gift of fireworks from Nagaoka, a Japanese city long associated with the tradition of fireworks. On April 7, three stages of music, a host of water-related activities and plenty of opportunities to enjoy cherry-flavored food will lead up to the 8:30 p.m. fireworks.
Martin Luther King Jr. National Memorial
Spring 2012 will be the first time for people to experience the Martin Luther King Jr. National Memorial, surrounded by cherry trees in bloom. The site was planted with over 160 decorative trees.