Jilted man is auctioning off his honeymoon on eBay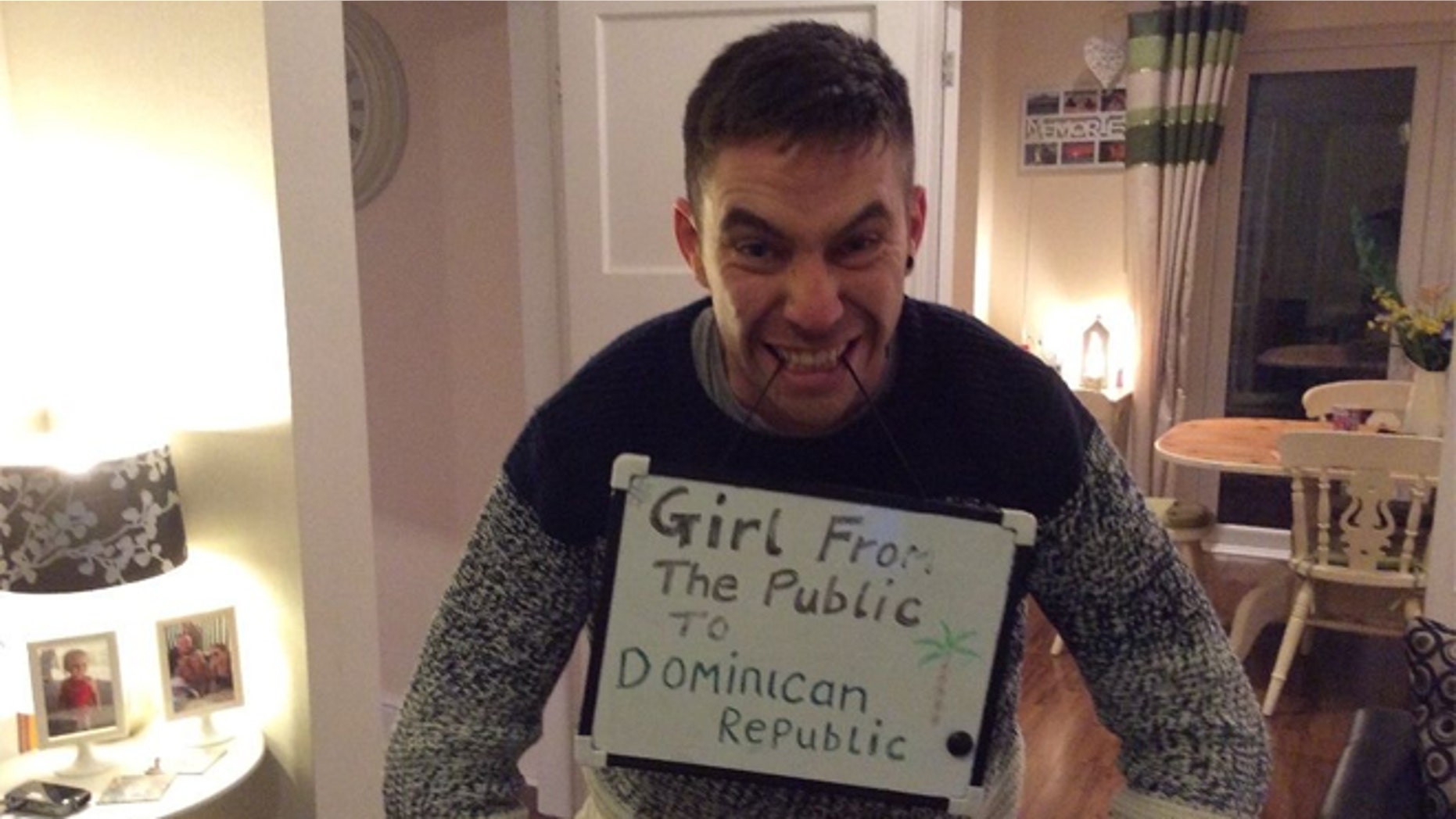 A British man who was dumped on Christmas by his fiancé is auctioning off a tropical honeymoon vacation on eBay.
John Whitbred, 32, was due to marry his finance, Amy, in England on Valentine's Day and paid in full for a trip to the Dominican Republic.  After she called off the wedding, Whitbred found he was unable to get a refund for the $3000 all-inclusive package, so he turned to eBay.
Now Whitbred is looking for a female of any age with "a good sense of humor" to join him on a two-week Caribbean getaway at a four star luxury resort.
So far there have been 92 bids, with the top bid as of Friday coming in at about $9000.
Whitbred says he's not looking to make money on the deal and will donate anything he raises over about $1600 to the British men's cancer charity Balls to Cancer. The charity has tweeted about the eBay sale and included information about it on its website.
The auction follows a similar vacation giveaway where Canadian Jordan Axani took to Reddit to find a round-the-world travel companion named Elizabeth Gallagher, after his girlfriend with the same name broke up with him.  Because the plane tickets didn't require passport verification and could be used by any resident of Canada named Elizabeth Gallagher, Axani was able find a willing travel companion.
Now the Leicestershire man, who describes himself as "slim, 5'9in tall, with dark hair who enjoys a good laugh," told ABC News that he's asking for a female travel companion to do activities like scuba dive.
"I didn't really put that much thought into it," he said. "It's not really sinister, because I'm not really asking for anything. I just hoped for a fun holiday with some female company. I think it will just be easier. If they're bidding, they're going to be adventurous anyways, I hope."
Bidding ends on Jan 15.