Jilted husband threatens to publish flight attendant's diary detailing romps with colleagues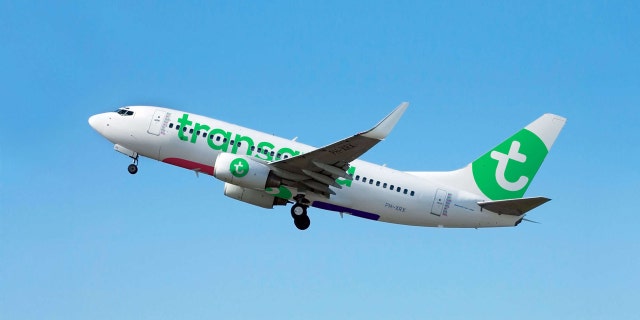 A married flight attendant who bragged about steamy romps with her colleagues in a graphic sex diary was left horrified when her husband recently tried to publish her exploits.
In the saucy memoir, she documents her sexual encounters on the plane and at hotels during stop-overs in intimate detail, with many of her lovers allegedly married pilots.
When her betrayed husband discovered the digital diary, he tried to serialize it by leaking it to the press.
The unnamed 46-year-old woman, who works for Dutch budget airline Transavia, is now reportedly locked in a legal battle with the press in Holland to stop it coming to light, reports the Telegraaf.
Apparently the airline also tried to block its publication when the media outlet asked for a comment on the situation. Now, the flight attendant has allegedly launched the appeal herself, with the backing of Transavia, which is owned by KLM/Air France.
Local media claim the reputation of the airline, the air hostess and other employees are at risk.
A spokeswoman for Transavia told the Telegraaf: "We take everything very seriously. An internal research has shown that the safety of passengers was never in doubt. Our colleagues consider those emails as unwanted and unacceptable as they harm our interests."
The Dutch airline has also told its employees to remain silent if they are contacted by the media about the story.
The daily newspaper also reports that the airline's lawyers are filing a legal challenge against the husband directly.
Transavia is reportedly unhappy that he has been sharing his wife's emails with third parties believed to include other staff, though it wasn't specified exactly which ones he had obtained or who he had been sending them to.
The decision on the appeal is expected to be reached on Oct. 24 by judges in The Hague, Netherlands.