JetBlue passenger bit by dog at Orlando airport says airline isn't helping identify the owner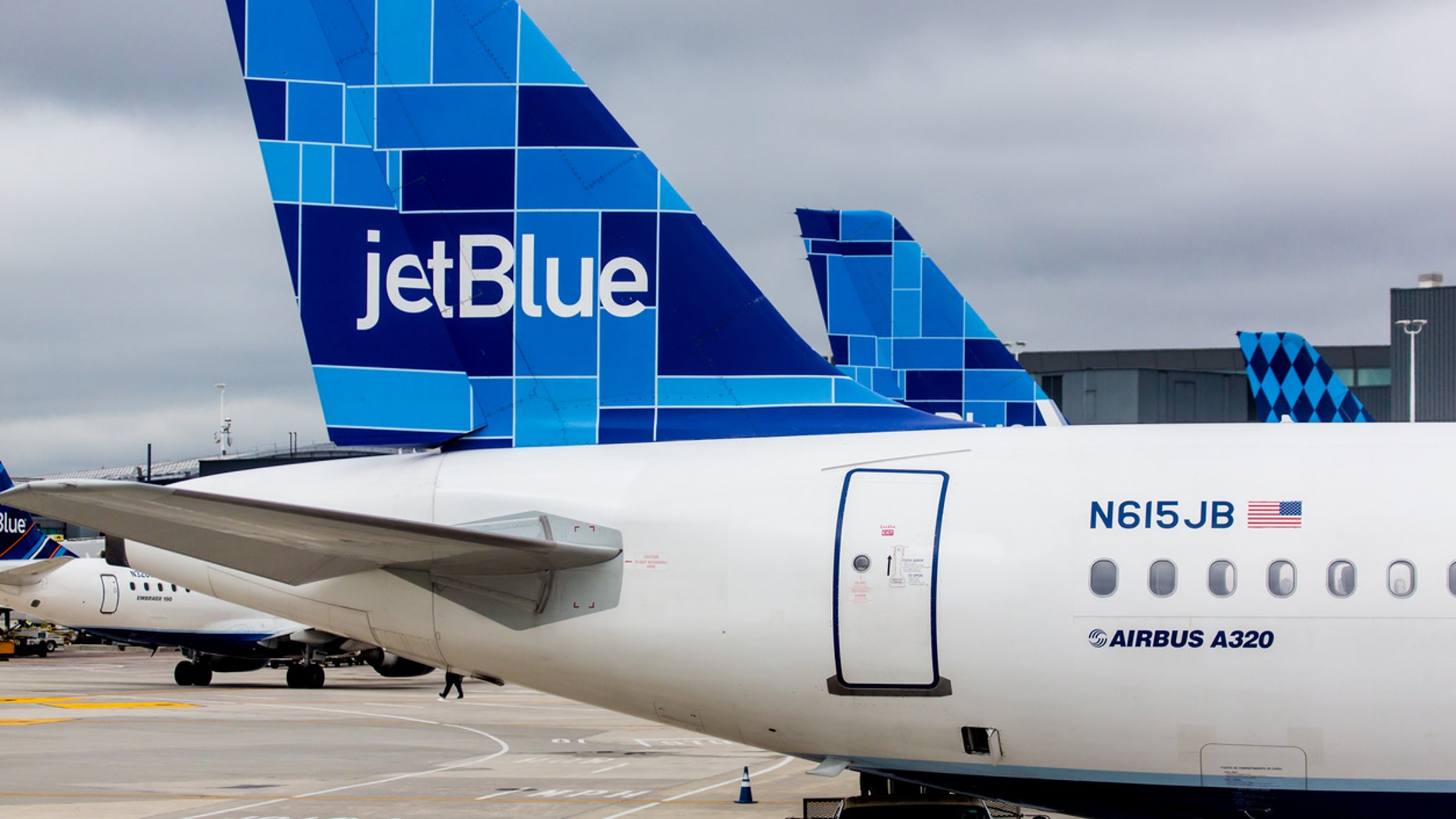 A JetBlue passenger from Massachusetts says she isn't thrilled with how the airline is handling a recent incident that occurred at the Orlando International Airport.
Brittany Langlois told Fox 25 Boston that she was bit by a fellow passenger's dog while waiting to check in for her flight. However, she says she's having no luck tracking down the animal's owner after JetBlue employees scuttled the other passenger from the line — leaving Langlois uncertain of whether or not to seek treatment for rabies.
ORLANDO AIRPORT EVACUATED AFTER EXPLODING BATTERY MISTAKEN FOR SHOOTING
"[My doctor says] 'it's an extremely painful shot and it's a series of three, I wouldn't want you to go through that if you didn't have to,'" Langlios told Fox 25. "At the same time, I'm like, I don't wanna go through that either."
Langlois added that when the incident first occurred last Sunday, she was in such a state of shock that she didn't get the other passenger's information, let alone any information on the dog or its vaccination history.
"I turn around and this owner is kinda reeling the dog back in, and I look at her and I'm like 'that dog just bit me!' and I think I was in like, an initial shock," Langlois said.
AIRPORT BRINGING IN THERAPY DOGS TO EASE ANXIOUS PASSENGERS
Fox 25 reports that Langlois wasn't able to track down any information on the dog's owners from JetBlue agents. Furthermore, her subsequent efforts with JetBlue's customer service department have been futile.
"[JetBlue customer service is] like, 'There's nothing we can do, we can cover your medical bills but that's about it,' said Langlois. She also claims the airline offered her a $50 voucher for a future JetBlue flight, though she doubts she'll use it.
FOLLOW US ON FACEBOOK FOR MORE FOX LIFESTYLE NEWS
In a statement obtained by Fox News, however, JetBlue is claiming that they attempted to gather information from the dog's owner, but the "unknown individual refused to cooperate."
"The safety of our customers is our top priority," the airline said. "Regrettably, while in the pre-security area near the ticket counter, a JetBlue customer was bitten by a dog in the company of an unknown individual who was not a JetBlue customer. JetBlue crewmembers attempted to speak with and identify the handler of the animal responsible for the bite. However, the unknown individual refused to cooperate and immediately exited the terminal with the dog. The JetBlue customer received medical attention onsite."
The airline further apologized for the incident, and said they "continue to offer our support, and encourage the customer to pursue appropriate medical treatment."
In the meantime, Langlois' doctor has reportedly put her on antibiotics and pain medication, but she only has a few days left before her deadline for a series of rabies shots expires.