Float in style: 10 awesome houseboats for rent
Picture this: You and 12 friends are laughing in a hot tub. The champagne is ice-cold, the sun is sinking down over a gorgeous lake, and the music is pumping from your iPod on a state-of-the-art stereo.
Oh, and don't forget that private chef who's making you dinner while you party.
No, you're not in a dream (or in a rap video). You're just ending a perfect day aboard your rented houseboat. Instead of flying to France and renting a yacht for the week, you can rent one of these 10 amazing houseboat rentals around the world for much less than a luxury hotel would run you per night.
1. Carpe Diem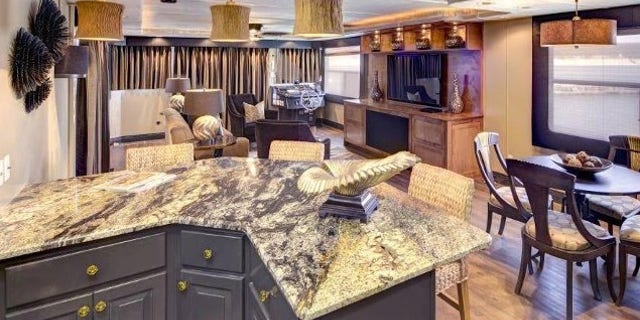 Location: Lake Travis, Austin, Texas
Cost: Starting at $6,000 for two nights, three days
The second story boasts a party pad, with a hot tub, kegerator, and full bar, while the third deck is decked out with lounge chairs for sun exposure. The captain's fees will run you $40 per hour extra. However, if you find 50 friends for the afternoon and ask them to chip in, that add-on is hardly breaking the bank.
2. Out of the Blue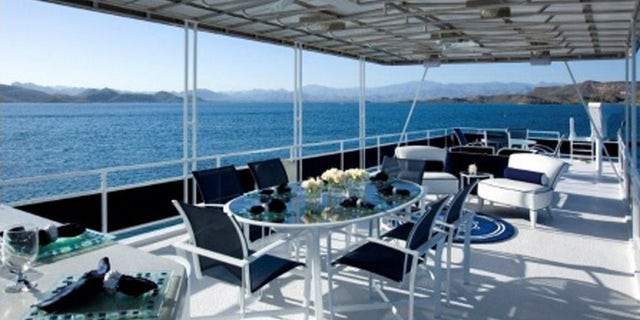 3. The Floating Villa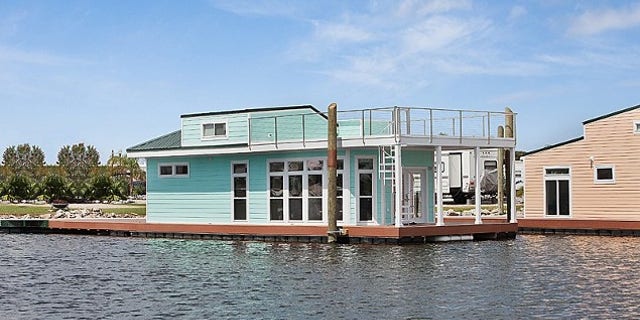 4. The Risico
Location: Paris, France

Cost: Prices start at $3,800 weekly

You could forget you're floating on the Seine while relaxing on this boat. A main living area is designed with gleaming wood floors and white-painted walls. The air-conditioned main cabin is larger than most hotel rooms at 340 square feet, and it's comfortably furnished with two sofas, armchairs, a coffee table, bookshelves, high-speed Internet, and a sound system. You also get a full kitchen, dishwasher, two refrigerators, a washer/dryer, three full bedrooms, and two bathrooms. The 82-foot-long houseboat is docked within walking distance of the Jardin des Tuileries, the Louvre, the Place de la Concorde, and the Champs-Élysées, so you won't need a cab or train.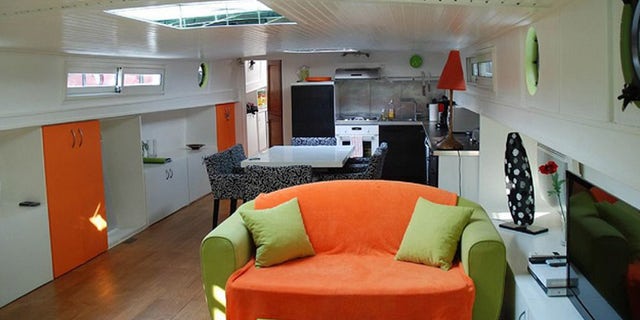 5. The Pisces
Location: Philadelphia, Pennsylvania

Cost:Prices start at $175 per night for two guests

Old City is one of Philly's most prized neighborhoods. Deemed America's most historic mile, there's plenty of reason to visit — from restaurants to architecture to shopping. Hotels will cost you a bit more here, but nearby in Penn's Landing, there's a clean and airy option that sleeps up to six guests on the water. This houseboat has a queen mattress in the master and a sleeping loft containing two twin beds. The sofa also pulls out to add another queen. The floating A-frame has a lot of light, and cooking aboard is easy in the modern, fully outfitted kitchen. The spacious main salon has a flat-screen, cable television, and you can enjoy your morning coffee at the breakfast bar or lounge with your laptop on one of two outdoor decks.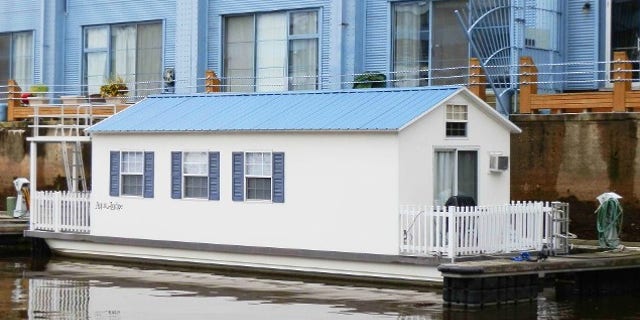 6. MV Coconuts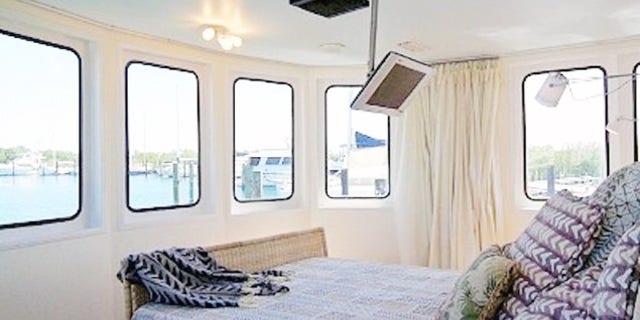 7. The Excursion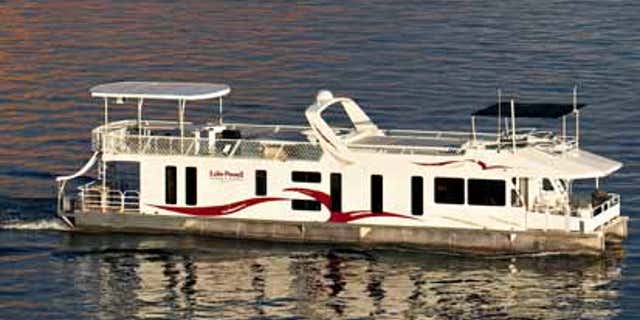 8. The Titan
9. The Christina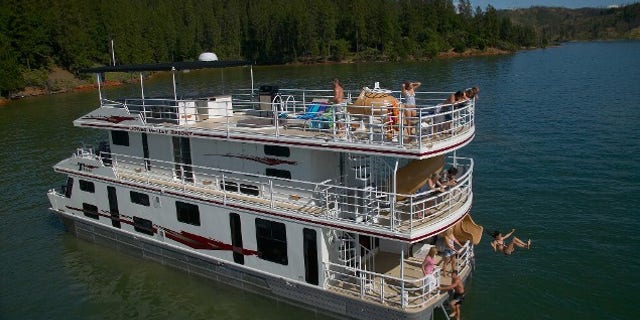 Location: Amsterdam

Cost:Prices start at $161 nightly

When visiting a city so tied to its tides, it's almost a no-brainer to dwell on a boat for a few nights. Dock lines and deck chairs face the busy IJ — the major waterway of the city — and the traditional houseboat sleeps four comfortably in a cozy, minimalist design with two bedrooms. A sunny kitchen and breakfast area give way to a den with two couches and a computer. Best of all is the boat's location—just a short walk from downtown. You have prime access to the city's vibrant restaurants, cafés, museums, and cinemas, as well as Haarlemmerstraat — arguably the best shopping street in the Netherlands.
10. Living the Dream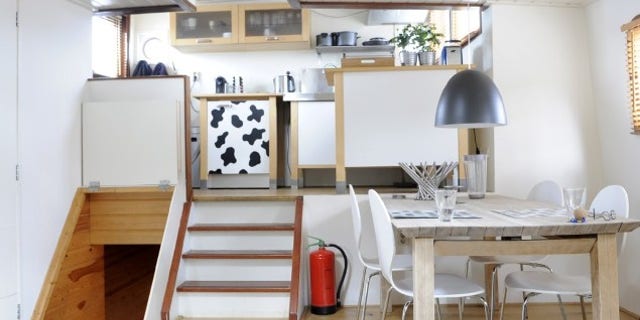 Location: Ft. Lauderdale, Florida

Cost: $6,500 per month

This houseboat is brand-new, and yours for as long as a month if you'd like. It has two levels, with hardwood floors in the main salon, barstools at the sunny kitchen island, and a breakfast-dining area. The three bedrooms and two bathrooms can accommodate a party of up to eight, and topside you can relax in either the sun or shade — obviously, with a cold drink in hand, courtesy of the wet bar. Ft. Lauderdale's main shopping and dining street, Las Olas Boulevard, is only three blocks from the boat dock, and the town's best beaches are a mere mile down the road.
More from Yahoo! Travel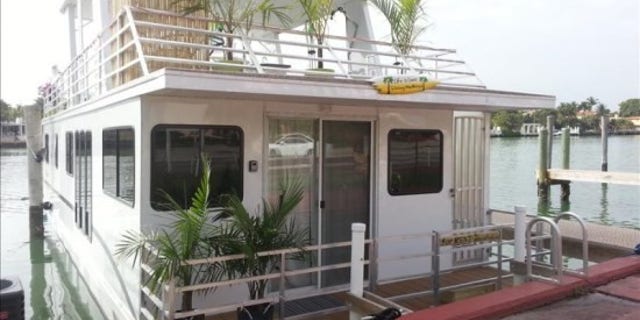 Let's Go Camping — in a Teeny-Weeny Trailer
A $60 Hotel in Crete and 6 Other Hotels So Remote You Can Only Get There By Boat