Famous Face, Favorite Place: Camilla Belle's Rio de Janeiro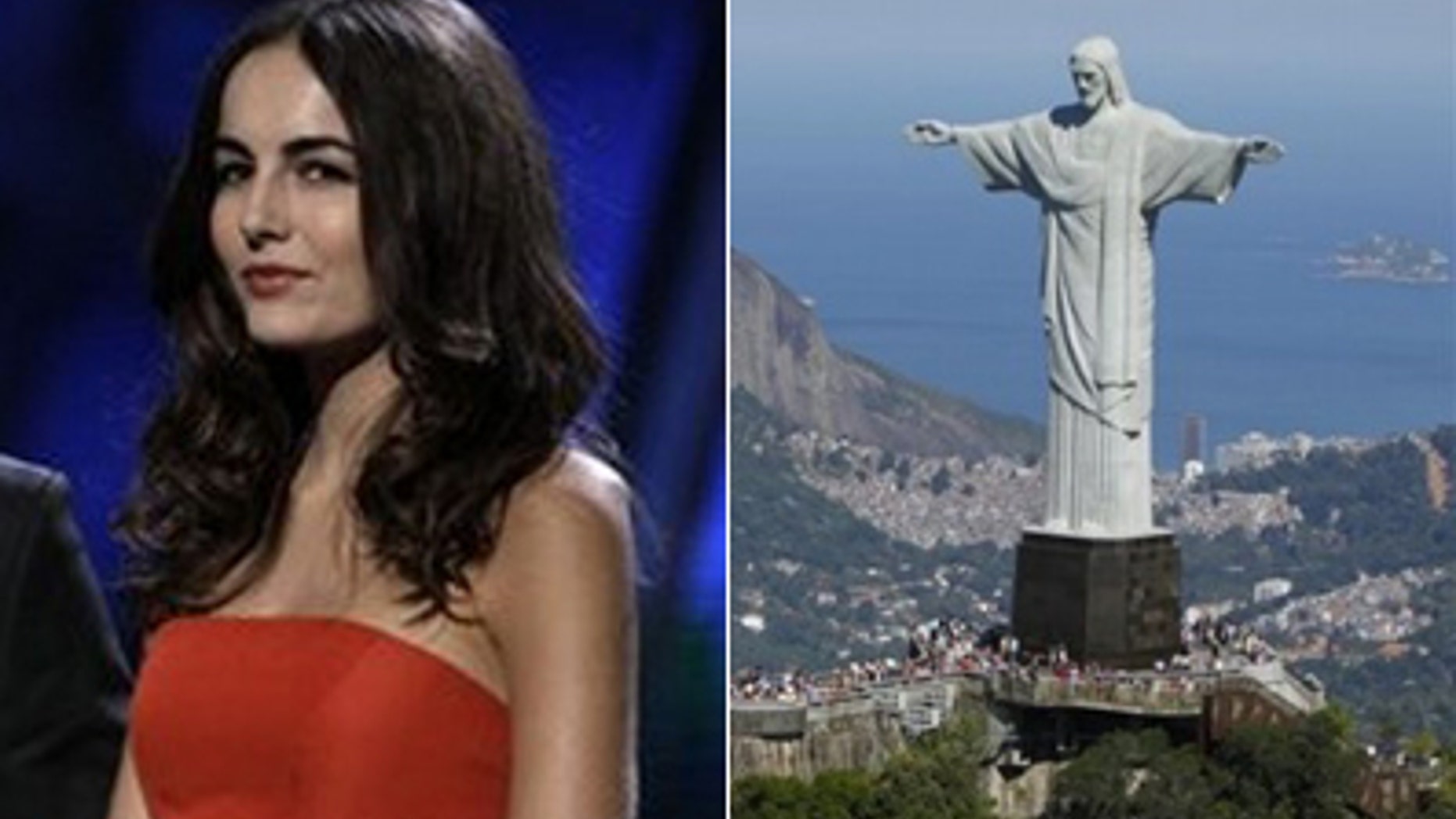 Camilla Belle's star has been rising since she began modeling at a mere nine months of age. With screen credits including "10,000 B.C.," "When A Stranger Calls" and her most recent movie, "From Prada to Nada," the young siren turns heads as she globe-trots for film and fashion shoots: she is the girl guys want to date and girls want to be like. FoxNews.com Travel caught up with Belle as she returned from a jaunt to Rio de Janeiro, her favorite city.
Why Rio?
"My mother is Brazilian, I grew up going there once or twice a year. I love the energy of the city, the people, the music, the vibe that you get when you walk around the beach. I honestly think that it's one of the most beautiful cities in the world: the mountains, the rainforest, the beach, Leblon, Ipanema, it's such a nice vibe, it's so casual and relaxed...I always feel really happy when I'm there."
Sounds like a very special place…
"People are so friendly and open and warm. I went for Carnival and it was a really amazing experience for me watching these samba schools come down and watching these people, how passionate they were…being a part of that and experiencing that was quite amazing!"
Where do you stay when you are in Rio?
"I love the Copacabana Hotel, because of how traditional it is and how beautiful it is, you really feel like you are in another era. And then the Fasano...Philippe Stark designed it. The architecture is really incredible and that view from the top, I have many amazing pictures of that view."
What's your favorite thing to do in Rio?
"Every morning I like going to the beach (it's such a beautiful walk!), getting a coconut and drinking coconut water, getting little snacks they have on the beach and then laying on the beach for the first part of the day."
What's your favorite snack?
"I love ice cream at Mil Frutas, I eat it every day! They have cinnamon ice cream, it's the best flavor on the planet. They have all different types of Brazilian fruits but also passion fruit and mango, traditional fruits as well and they serve them in ice cream, it's just delicious!"
How do you stay in such great shape?
"I walk! I don't take exercise too seriously when I'm traveling because I see that more as work, so if I'm traveling on vacation, I go for really long walks."
Do you samba?
"Yes! I just learned how. I went to Rio Scenarium in Lapa and I really liked it! It's this massive club with all these different levels: they have really good food downstairs and live music, and then you go upstairs and it's kind of the younger crowd, electronic music and DJs. Lapa is such a traditional, old, old area of the city with cobblestone streets...its just a really neat vibe when you walk around there, I like it a lot."
How about shopping?
"I love buying clothes in Brazil because it's stuff that people don't have here and it's always exciting to be different. All the clothes I buy there, everyone always loves them! Shopping Leblon is my favorite shopping mall in Rio because it's a one-place shopping, they have great little jewelry stores, and I always find really neat little local items, especially with jewelry. I love every store there!"
What's your favorite thing you buy in Rio you can't live without?
"Bikinis! I don't wear any other bikinis except for the ones I get in Brazil...they have the biggest selection and smaller brands in Rio that you can't find in other cities…whenever I go, I have to stock up on bikinis."
You are very passionate about travel…
"My travels really inspire me to be a better human being and to learn more. Experiencing different cultures, going to new places, just life experiences that I have are priceless. I take pictures and I keep all the memories, It's experiences that you don't have unless you do travel and you meet people and you try and partake in a certain culture and take in as much as you can. It's a really enriching experience!"