Emirates teases photo of diamond-encrusted plane, Twitter users go crazy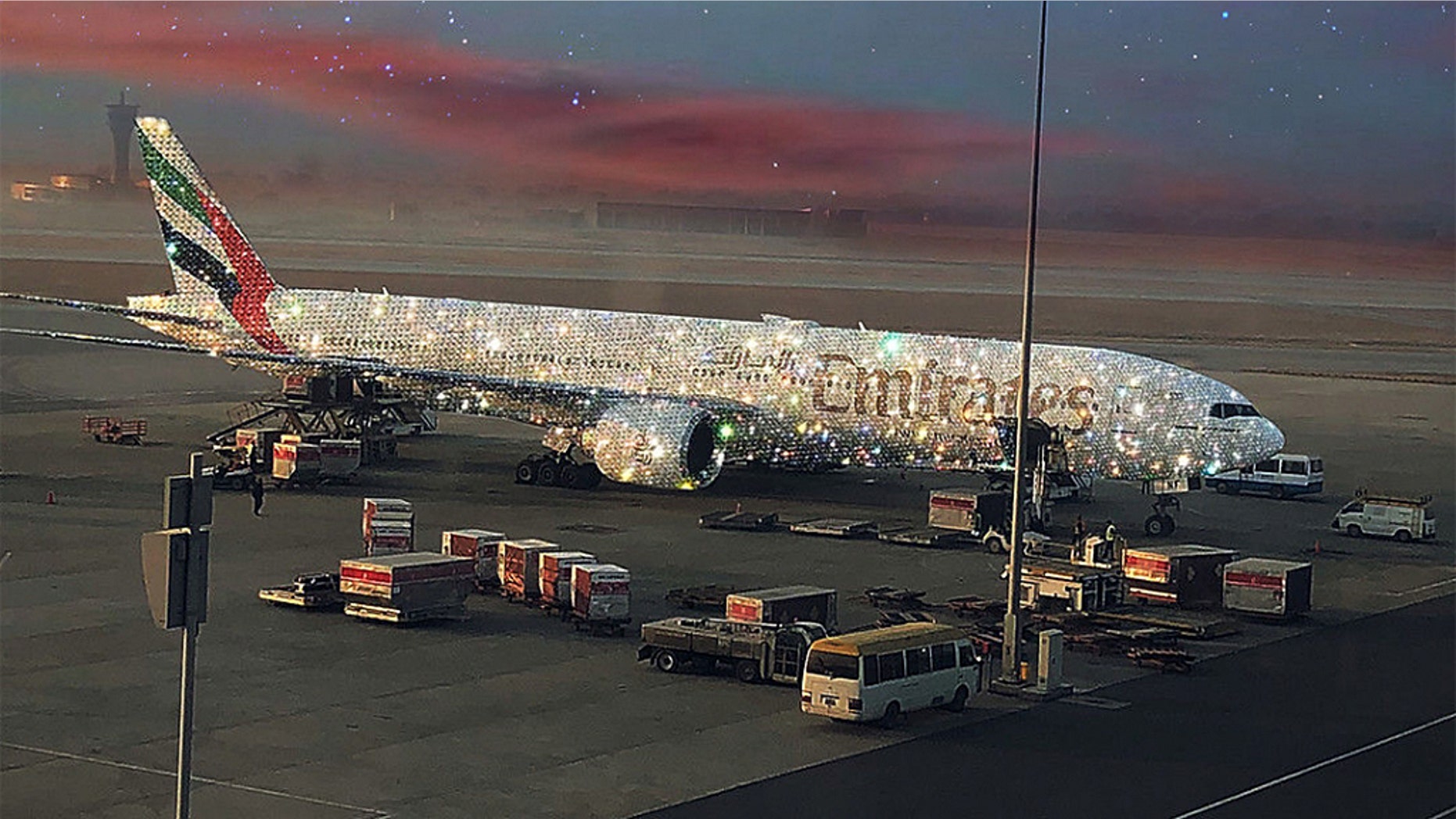 Talk about flying in style.
Emirates airlines recently sent Twitter users into a tizzy after sharing an image of a diamond-encrusted, grounded Boeing 777 plane on the social platform. Though the photo was – in reality – simply an edited work of art, Twittizens quickly got fired up, complimenting and condemning the aircraft in equal measure.
"Presenting the Emirates 'Bling' 777," the Dubai-based carrier tweeted on Dec. 4 in a post that has since been liked over 20,000 times.
OPRAH INTERNATIONAL? POLITICIAN PUSHES NAME-CHANGE FOR NASHVILLE AIRPORT
Though Emirates acknowledged that the blindingly glittering Emirates plane was, indeed, an "image created by Sara Shakeel," whom Yahoo Lifestyle identifies as an "award winning crystal artist," some Twitter users still, apparently, thought the plane was real.
"Wouldn't that interfere with aerodynamics of the plane and the safety of its passangers?" one user worried.
"Omg you guys are so extra," another agreed.
"Is this real?" another wondered.

"Pointless [and] gaudy, should focus on refurbishing the seats and providing comfortable seats," a critic clapped.
"I think this would end up being a problem," one user wryly pointed out, pointing to the diamond-covered engines.
FOLLOW US ON FACEBOOK FOR MORE FOX LIFESTYLE NEWS
"Expect nothing less from top airline," a fan exclaimed.
"I love it! Go big or go home," another agreed.