A hairy journey: Traveler records hair growth on 2,800 mile China trek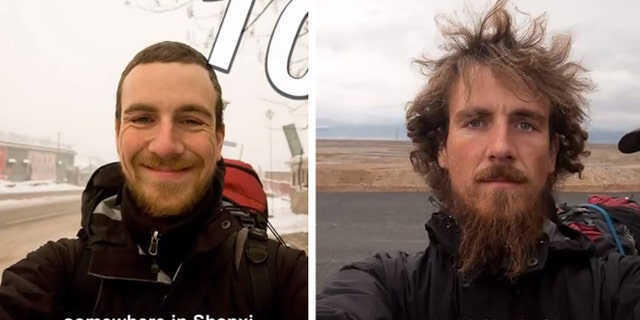 NEWYou can now listen to Fox News articles!
After traveling across China for a year, a German tourist compiled an epic video that not only showcases his journey but the staggering amount of head and facial hair one can grow along the way.
In 2007, Christoph Rehage started walking across China with the goal of trekking from Beijing to his hometown of Hanover. Along the way he took 30,000 photographs of his face amid the ever-changing backdrop of towns, cities, and even desert.
"I walked and I walked, growing a beard that got later called mighty by some and patchy by others, and then, after a year on the road, close to the border of Kazakhstan, I stopped walking," Rehage writes on his website.
After trekking over 2,800 miles, Rehage had a amassed an impressive portfolio of selfies that he decided to turn into a video that shows a clean-shaven man transforming into a lion-human hybrid.
The original video was posted to Vimeo and YouTube in 2009, which has been viewed eight million plus times.
Check out Rehage's yearlong journey into growing epic facial hair before it was even considered cool.