YouTube restores influential conservative website's channel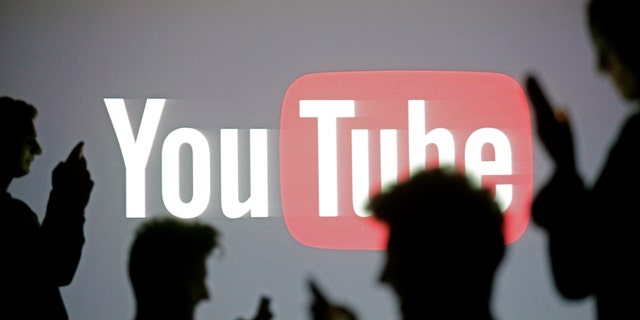 The YouTube channel of influential conservative politics and law website Legal Insurrection, which was controversially removed by the video sharing service last week, has been restored.
YouTube had cited copyright infringement claims when it took the channel down on Jan.12.
Legal Insurrection founder and publisher and Cornell University Law Professor William Jacobson told FoxNews.com that YouTube had restored the channel Sunday.
YOUTUBE REMOVES INFLUENTIAL CONSERVATIVE WEBSITE'S CHANNEL
"While I'm glad our YouTube channel is restored, the fact remains that we were removed without any prior notice or chance to defend ourselves against what we believe are unjustified copyright claims," he told FoxNews.com, via email. "We intend to fight the copyright claims if they are pursued in court."
On Friday the publisher received notification from YouTube that the copyright claims were filed by the Modern Languages Association (MLA) based on audio posted of a recent MLA vote on a resolution to boycott Israeli universities. The boycott resolution at the MLA Delegate Assembly failed.
The audio of the MLA vote has not been restored to the YouTube channel. Legal Insurrection has filed a "counter-notification" with YouTube contesting the copyright claims, according to Jacobson, who says that the MLA has 10-14 business days to seek relief in court. "If they don't, or if they are unsuccessful, then YouTube will restore the contested items," he added.
WIKILEAKS PROPOSES DATABASE OF VERIFIED TWITTER USERS' INFO, SPARKS UPROAR
YouTube's counter-notification process is in place for users who believe a content owner has misidentified their video. Videos are reinstated if a user prevails in that process or when YouTube receives a retraction from the content owner that submitted the original notification.
The Legal Insurrection website, which is widely cited in the conservative media, receives hundreds of thousands of visitors a month. The website's YouTube channel has racked up over 3 million views since it was set up in 2008 and has almost 3,000 subscribers.
Jacobson told FoxNews.com that he is concerned the YouTube channel could suddenly be removed again. "Every time I now click on our YouTube account I wonder if it's going to be there or gone without notice," he said. "We've learned the lesson not to put all our video eggs in the YouTube basket. I've downloaded over 200 videos for safekeeping should this happen again."
FACEBOOK ANNOUNCES JOURNALISM PROJECT, LOOKS TO STRENGTHEN LINKS WITH MEDIA
The MLA has not yet responded to a request for comment on this story.
Founded in 2005, YouTube was bought by Google for $1.65 billion the following year. YouTube now has over a billion users, encompassing almost one third of all users on the Internet.
Follow James Rogers on Twitter @jamesjrogers