Xiaomi unveils its first self-balancing scooter, the Ninebot mini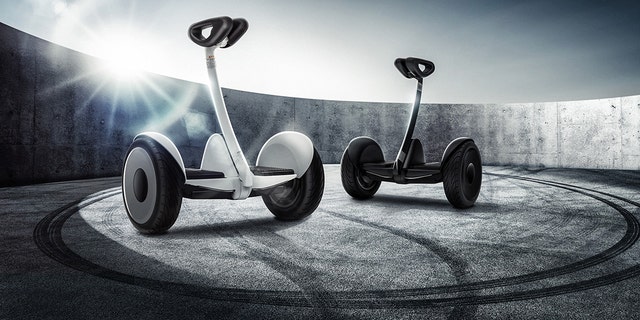 Chinese smartphone specialist Xiaomi has entered the self-balancing scooter market with the launch of its Ninebot mini on Monday.
Xiaomi sees an opportunity to sell personal transportation devices via its Ninebot subsidiary, which acquired Segway earlier this year. "Unlike earlier self-balancing scooters, Ninebot mini does not have a handle," explains Xiaomi, in its press release. "Instead, it uses a knee-high steering stick that detects the movement of the rider's legs using Ninebot's latest Leansteer technology."
Related: 'Hoverboard' 'craze' hits Fox News
The company adds that learning to use the Ninebot mini is easy, noting that most users will be able to pick it up in a few minutes.
The Ninebot mini also comes with a companion app that lets you control and lock the scooter. "When 'locked' mode is activated, the scooter will raise an alarm if it's moved, and the phone app will notify the owner that the alarm has gone off," Xiaomi says.
Ninebot mini has a top speed of almost 10 mph and can travel 13.7 miles on a single charge. The device, which weighs 28.2 pounds, can support 187 pounds.
Priced at $316, the Ninebot mini will be available in China on Nov. 3.
A number of companies already tout self-balancing scooters, such as MonoRover's R2, which uses gyroscopic technology to maneuver, and has no handlebars.