Windows 8.1: Everything you need to know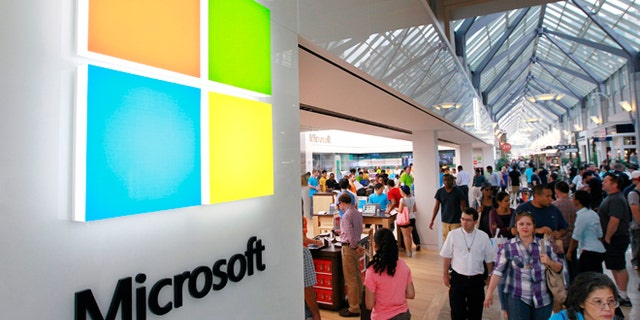 Microsoft's Build conference is just two days away, and though details about what the company will announce are still MIA, there's one thing we're ready and waiting for: the release of Windows 8.1.
While plenty of rumors are floating around about what Microsoft will release and talk about during its two scheduled keynote speeches, we know for sure that one of the biggest things to come out of the conference will be Windows 8.1. This update to last year's Windows 8 is expected to fix many of the quirks and frustrations users complained about, as well as add new features to the Windows operating system.
Here's what we can expect when Windows 8.1 debuts at Build this week.
Start button


The Start button's back and better than ever! Okay, maybe it's not better due to the lack of a full menu, but at least it's back. Absence makes the heart grow fonder as none of us realized how much we would miss the Start button when it disappeared from our lives upon the release of Windows 8. Now, the Start button's coming back in Windows 8.1 with a white stylized four-pane look that changes color depending on the application. It essentially serves the same purpose as the Windows key on your keyboard, but it's not buried underneath your hand. As Microsoft demonstrated at Computex earlier this month, clicking on the Start button slides the Metro interface in over your desktop wallpaper.
Easier settings access
For years, the Control Panel has been the central hub for changing settings, adding printers, changing screen resolutions, and connecting to networks, though there were several other context locations to make the same changes. Some of that easy access disappeared when Windows 8 debuted as it required users to first go to the desktop and then go into the Control Panel from there. Late last month, Microsoft announced that the settings found in the Control Panel will now also be found in the updated PC Settings found in the Modern UI. Why they didn't just call it Control Panel is beyond us, but at least it's there.
Boot to desktop


Microsoft is really pushing its one user interface to rule them all between Windows 8 and Windows Phone, but those of us who have enjoyed working from the default desktop setup since Windows 95 were none too pleased when it was ditched upon boot up for Windows 8′s Modern UI. The good news? The company is not only bringing back the option to boot to the desktop, but it's also adding the ability to boot to your list of apps, too. There may be other boot options that Microsoft hasn't revealed yet, but we're just happy to have our old familiar desktop back.
Search everywhere
One the disadvantages of storing your files all over the place, such as on the hard drive or in the cloud, is that you frequently forget where you put it. In addition to letting users automatically save files to SkyDrive, Windows 8.1 well help those of us with faulty memories by upgrading to a new global search that's powered by Microsoft's favorite search engine, Bing. Global search will be available from the charm bar and will search not only your hard drive and SkyDrive files, but also the Web for sites and images that are relevant to your query.
Search results will appear in color-coded panels based on the type of content found. Clearly, Microsoft wants to make it easier for you to use Bing as your default search engine so you don't have to go into your browser where you might be tempted by another, more "oogely" search engine.
Aesthetic improvements


If Windows 8 left you feeling like your machine was less personalized, then you'll like the visual updates in Windows 8.1. First up, there are more wallpaper options, including active ones, for the Modern UI Start screen. The live tiles are now resizable for easier use. Since Microsoft found that users were frequently moving tiles on accident, they now require a right-click to move around.
The lock screen is also getting a makeover. Instead of displaying just one image, the lock screen can be turned into a makeshift digital picture frame with a slideshow of your images – just like the kind of slideshow you'd find as a screensaver option.
NFC printing
At the TechEd conference earlier this month, Microsoft tipped its hand in regards to printing with Windows 8.1. Need to print something from your tablet? The updated OS has you covered as long as your device has NFC capabilities. Slap an NFC tag on your printer and you'll be able to send docs to that printer. Don't have NFC? Windows 8.1 also supports Wi-Fi direct printing, which creates a peer-to-peer network between your device and your printer.
Windows Store


For wanting to sell apps and make money, the Windows Store in Windows 8 was abysmal. As we've lamented, it's hard to navigate and even harder to read. Recently, we've heard rumblings that the store will be updated to version 2.0 when Windows 8.1 debuts. Among the upgrades will be an easily accessible "Your Account" button and a better organized store with specialized categories such as Popular Now, Special Offers, Top Free, New Releases, and Picks for You.
Wi-Fi hotspot capability
Another feature confirmed at TechEd is Wi-Fi hotspot capabilities. Many of the improvements in Windows 8.1 are business-user friendly, though we think sharing a mobile broadband connection is a bonus for everyone from students to families. Here's how it works: if only one guy has a broadband USB stick, he'll be able to turn his laptop into a Wi-Fi hotspot and everyone he's with will be able to connect to the Internet using his single connection. While it might not offer the fastest speeds, this Windows 8.1 feature could be invaluable for collaborators.
Fingerprint reader


Fingerprint readers on laptops are nothing new, but now Microsoft is getting in on the software that powers them. Rumor has it that Windows 8.1 will include native fingerprint scanning software. According to what Microsoft's senior product marketing manager, Michael Niehaus, said at TechEd, the difference with Microsoft's implementation is that users will be able to lock down and secure individual folders with the flick of a finger. Most fingerprint applications currently available only let users log in or lock their computer during the day.
Business feature improvements
Microsoft is proactively working to make the latest version of Windows more attractive to businesses who won't give up XP, and there are many improvements Redmond has touted in Windows 8.1. While we're sure the company still has a few tricks up its sleeve for the keynote, we do know it'll be easier to log into a VPN and there will be more granular management of devices that employees bring into the company to use for work.
Internet Explorer 11


Internet Explorer has always been the ugly duckling of Web browsers. Millions of office workers are forced to use it – many of whom are still stuck with Windows XP. Microsoft is definitely working on reshaping the public perception of IE, starting with a Vine video campaign entitled "Not Your Father's Browser." Windows 8.1 will include IE11, which will no longer set limits on the number of open tabs. Plus, it's expected to support WebGL, which gives browsers the ability to render 3D graphics. Currently, IE is the only major browser that does not support this Web standard.
Outlook 2013
Windows 8.1 isn't just coming to the full version of Windows 8, it's also arriving for Windows RT as well as Windows RT 8.1. One of the most common complaints of Windows RT is the lack of Outlook for managing mail. Instead, users have been left to depend on the meager Mail app for email management. At Computex, Microsoft announced that the Windows RT 8.1 update will, in fact, include Outlook 2013. Though RT currently ships with Office 2013 Home & Student, that version of Office doesn't include Outlook, which has always struck us as annoying, but it's nice to see Microsoft throwing the fledgling RT a bone.
We already know a ton about what will be included with Windows 8.1 when it's officially released at Build this week. What's going to be exciting is the extra goodies we haven't found out about yet. If you want to be one of the first people to take the public preview of Windows 8.1 for a test drive, Microsoft detailed how to do it. In the meantime, stay tuned for more information about Windows 8.1 from the conference.