Wikipedia just busted a big 'sock puppet' ring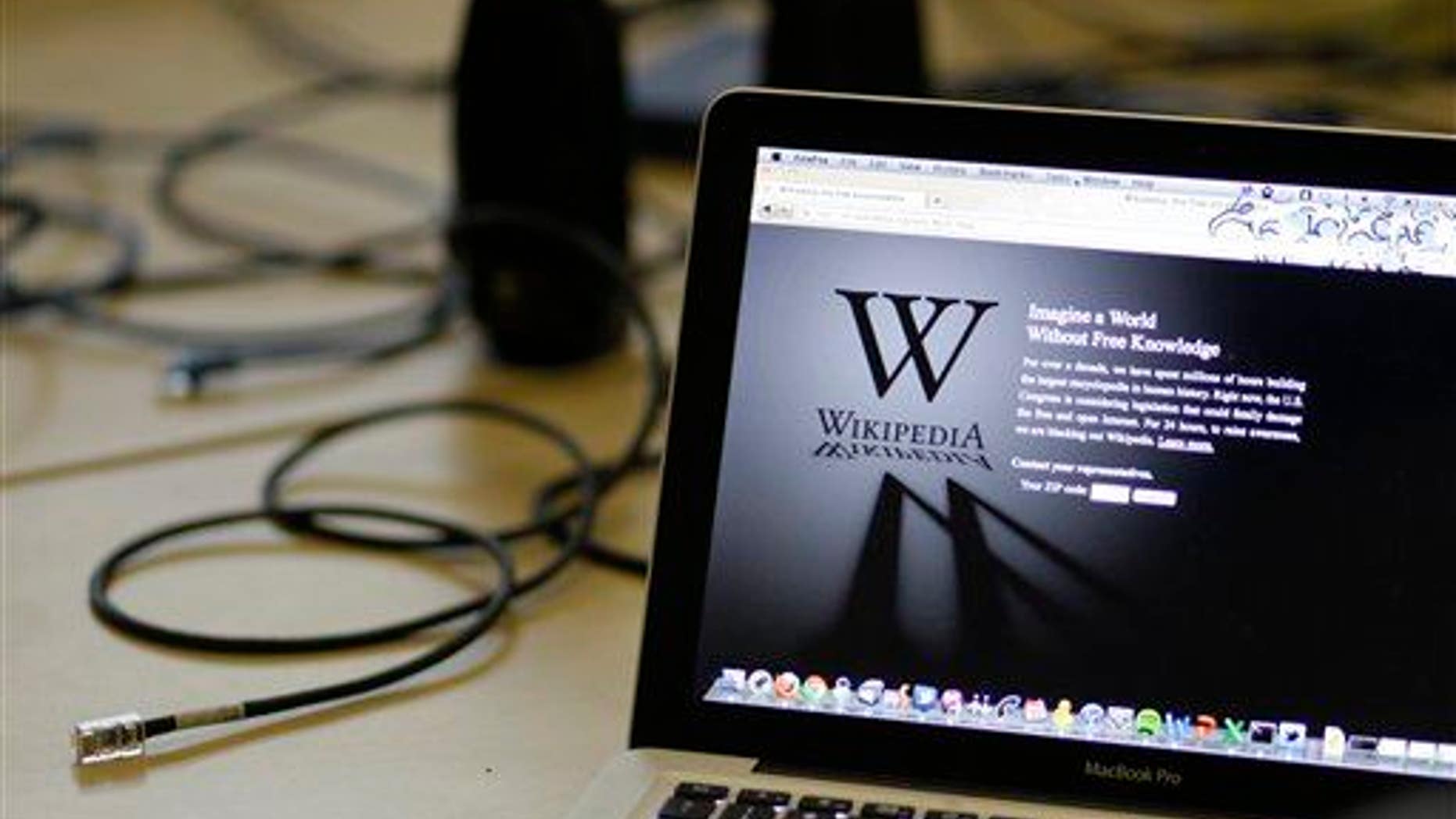 Expect a little less misinformation while browsing Wikipedia today. The website has deleted 381 sock puppet accounts—those of paid users who edit articles on a subject to which they have some affiliation—in a bust for "black hat editing." Fusion reports that an investigation, dubbed "Orangemoody" after the first sock-puppet account found, kicked off in July.
Investigators have so far found at least 254 compromised pages on the site, covering everything from bitcoin casinos to a Brooklyn songwriter. They "were generally promotional in nature, and often included biased or skewed information," the site says, noting the edits were "similar enough that the community believes they were perpetrated by one coordinated group," active from April to early August.
Of course, there's an Orangemoody Wikipedia page, which notes "all indications are that the editing was not solicited by the article subjects." A separate page describes evidence of extortion, noting sock puppets would create a draft article on a person or business, then offer to post it for a fee.
They would then charge the subjects an additional monthly fee to "protect the article from vandalism and prevent its deletion." Not only does "the practice of accepting or charging money to promote external interests on Wikipedia without revealing their affiliation" violate the site's terms, but it "could compromise the quality of content on Wikipedia," the site says, per the Washington Post.
"Readers trust Wikipedia to offer accurate, neutral content, and undisclosed paid advocacy editing violates that trust." (Wikipedia is being turned into a $500,000 book set.)
This article originally appeared on Newser: Wikipedia Just Busted Gang of 'Black Hat' Editors
More From Newser