Wikipedia co-founder Jimmy Wales launches charitable social network, phone service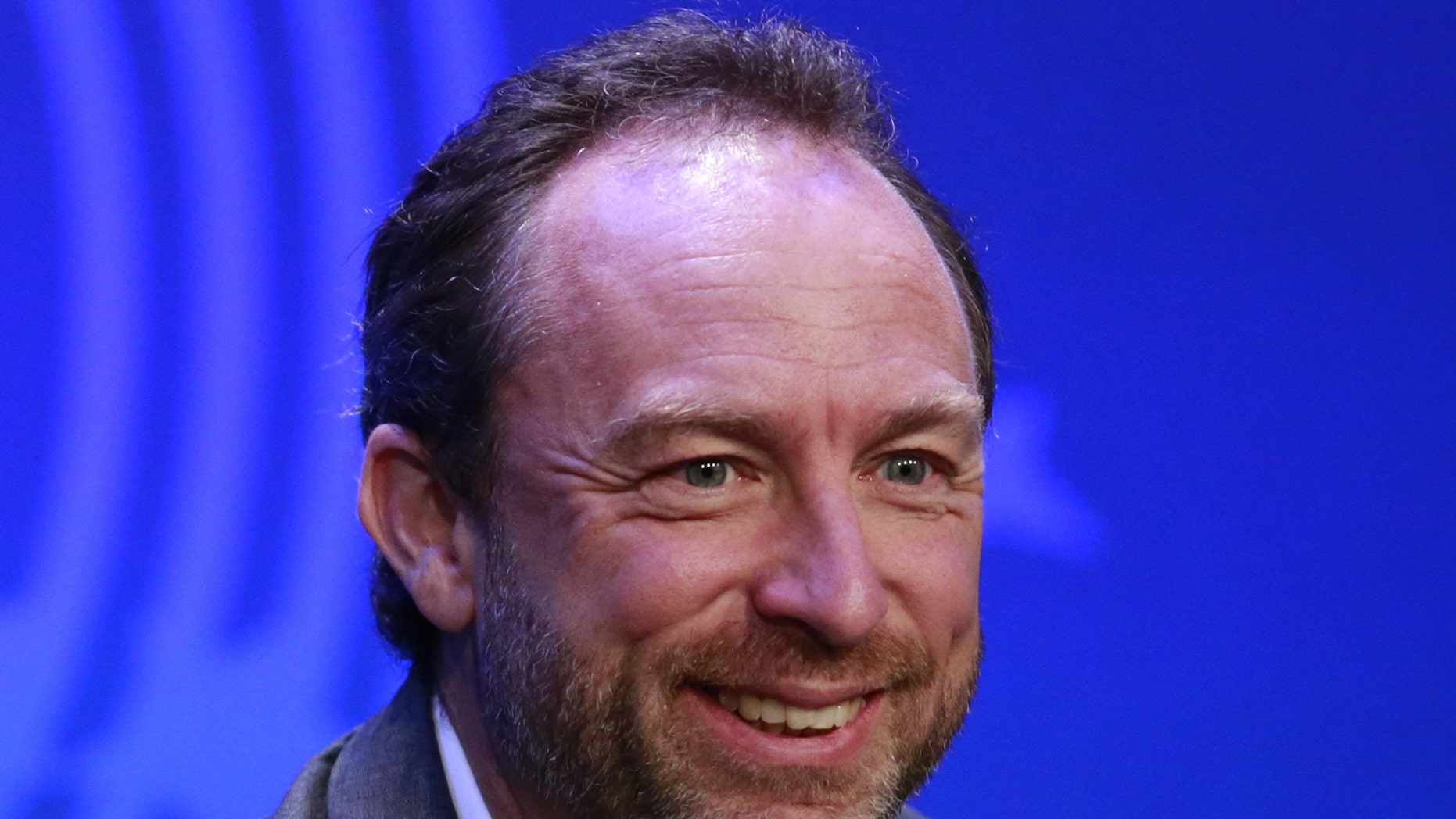 Wikipedia co-founder Jimmy Wales thinks there's "something really wrong with the web" and, as he wrote in a recent online "manifesto," he wants "your help in fixing it." For Wales, most social media networks treat users as commodities that can "be sold to advertisers," while phone companies "spend huge amounts of money on" ads to sell users "what is essentially a commodity service." Enter The People's Operator. On Tuesday, Wales launched TPO, a charitable social network and phone service in the U.S.
This marks the American debut of the U.K.-based phone service in which users automatically donate 10 percent of their monthly phone bills to their chosen charity. The social network component of the business aims to give people the chance to connect through shared causes and interests, while being able to donate directly to charities through the site.
"There's been huge interest, from press coverage to people already signing up," Wales told FoxNews.com. "The response has been very international, so far."
Wales launched Wikipedia, the ubiquitous and free open content online encyclopedia, back in 2001, and said that he was initially struck by the charitable nature behind TPO when he first ran into one of its founders socially.
The phone service was founded by Andrew Rosenfeld, Tom Gutteridge, and Mark Epstein out of London  in 2012. The goal was to use the 10 percent of people's phone bills that typically get fed to the mass advertising machine to something more charitable. Wales was initially approached by the company for advice on digital strategy, but eventually joined TPO's board in 2014.
"I got more and more involved and started playing a role in fleshing out its (TPO's) strategy," Wales said. "We saw the potential for this to become really big and global, and I joined the company full-time back in December."
Wales is now TPO's executive chairman and said that he views potential for the company to make a substantial mark globally. Just as Wikipedia grew by word-of-mouth – Wales said that the dictionary site's popularity grew "organically" – TPO is experiencing what the tech entrepreneur deemed "a viral growth."
While people generally have to go directly to charities' websites or find links to donate on organizations' specific social media pages, TPO streamlines the process while creating a "genuine community," Wales suggested.
Charities themselves have also expressed great interest in the social media and phone service.
"One of the things that a lot of the causes talk about is that, while they may have a strong social media presence – half a million followers on Twitter or Facebook, for instance – they can't activate people to be donors. The options out there aren't great," Wales asserted. "Through the social network, you bring people together. It's a general interest social platform, in that, while friends and family can laugh about a silly cat picture, they can also tap directly into supporting causes that matter to them."
The donation platform for charities is "commission-free," Wales added, different from other sites' programs that charge organizations steep commissions to be featured through their services.
"Our goal is not to make money off of charities," Wales said.
The social site is a work in progress. Wales said that there is "a whole road map of features planned down the line." One major request has been to make the site translated into various languages, and Wales said that a key to the company's progress is soliciting users' suggestions for improvements.
Of course, it might be difficult to reorient users toward a new phone service or social media platform, when options like Facebook or Verizon stand as immediately recognizable brands. Wales said that the possibility of making a tangible impact on charities like the World Wildlife Fund, for instance, all through the regular routine of paying a cell phone bill or connecting with friends online is TPO's main selling point.
Another piece of the company's appeal is its ability to benefit some smaller scale, under-the-radar charities.
"My favorite example is my niece in high school has been raising money for the high school marching band's annual bus trip to Washington. She was saying 'wow, every kid has a phone, every parent has a phone, everyone – aunts, uncles, grandparents. Instead of doing a car wash, she was looking at the numbers and realizing that 'this could completely work,' " Wales said. "It's about harnessing the local community of people who already know each other, who are friends, and getting them to go out and get people to sign up and say 'hey grandma, hey Aunt Marcy, get on this social platform.' You end up with a whole army of people raising money for something they are passionate about."