Why Cloud Computing Stinks: T-Mobile Loses User Data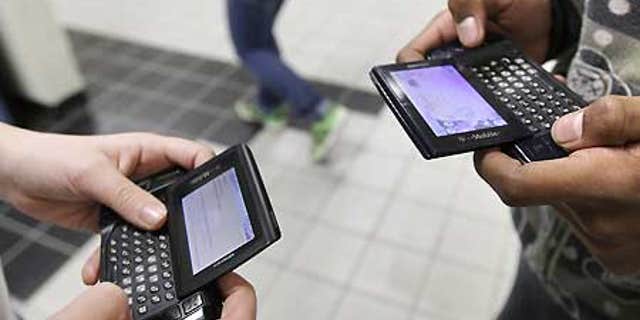 NEW YORK — Owners of Sidekick phones may have lost all the personal information they put on the device, including contact numbers, because of a failure of servers that remotely stored the data. The incident is a reminder of the dangers of trusting a single provider to safeguard information.
The phones are made by a Microsoft Corp. subsidiary and sold by T-Mobile USA, which say many Sidekick owners' information is "almost certainly" gone. T-Mobile is offering customers a $20 refund.
Microsoft spokeswoman Debbie Anderson said Monday that there was a still a chance some of the lost user data could be restored from a backup system. Engineers were working at it in the Microsoft data center where the failure occurred, she said.
The phones have been troubled by data outages for a week. Some users attempted to restart their phones by removing the battery, which erases data on the device. Normally, the data is then restored from servers, but with the server data gone, the device was left empty.
Although the underlying data services were working again Monday, T-Mobile was still advising customers not to reset their phones. T-Mobile also was listing all Sidekicks as "out of stock" on its Web site Monday.
It's not clear how many customers have been affected, or how many Sidekicks are in operation. The phone, which exists in several versions, has never been a huge seller since it launched in 2002, but it's very popular among young, urban customers, and it has had a certain cachet as a celebrity phone. Most famously, Paris Hilton used a Sidekick. Users have appreciated its large QWERTY keyboard for text messaging, a feature now copied by mainstream phones.
Microsoft bought Danger Inc., the maker of the Sidekick, last year in an attempt to revitalize its "smart" phone software portfolio.
The Sidekick's remote data storage feature was ahead of its time and served as a selling point for the device. It meant that if someone lost a phone, the contents could easily be downloaded to a new one. But the Sidekick didn't complement the remote storage with a convenient way to save all data locally. Most newer phones, such as Apple Inc.'s iPhone, are designed to back up a user's data when the device is connected to a PC.
Increasingly, consumers and businesses are relying on "cloud" services — in which e-mail, word processing and other applications store their data in remote server farms rather than on the machines where the work is performed. Providers such as Google Inc. back up the data, but as the Sidekick incident demonstrates, having a local backup can turn out to be essential.