Why Apple's iCloud Could Beat Cloud Rivals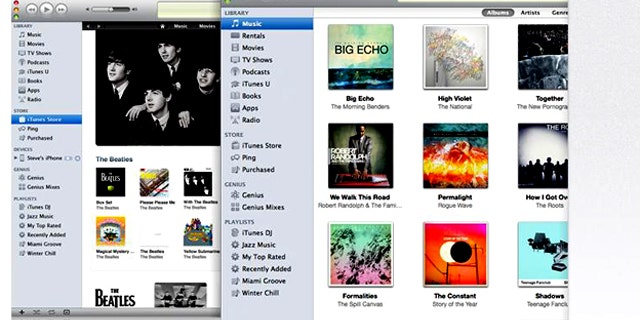 SAN FRANCISCO – Apple chief executive Steve Jobs is set to launch the iCloud Monday, the company's new music product that allows people to listen to song collections without having to transfer individual tracks manually to a music player.
With the size of music players and music storage devices decreasing over the decades, the iCloud might eliminate the need to own a physical copy of a song or an album altogether.
The new system will mean that users no longer need to store their libraries of tracks on their computers. Instead, Apple will hold the songs in its vast computer databases.
Users would then access the songs through the Internet on their computer or Apple device.
Other companies, including Amazon and Google, already beat Apple to the punch on the device, launching similar "cloud music" services in the past few weeks.
But Apple claims that it created a more convenient system, which includes a "scan and match" locker service. Its system will be able to analyze all the songs stored by a person on their computer and then simply allow users to access these songs through an iPod, iPhone or other devices, without having to upload tracks onto the devices first.
Apple will disclose further details about the iCloud at its annual Worldwide Developers Conference (WWDC) event in San Francisco, which kicks off Monday.
Breaking with its policy of strict secrecy before product launches, the company has already said that Jobs will be unveiling iCloud, as well as new versions of its mobile and Mac operating systems, at the event.