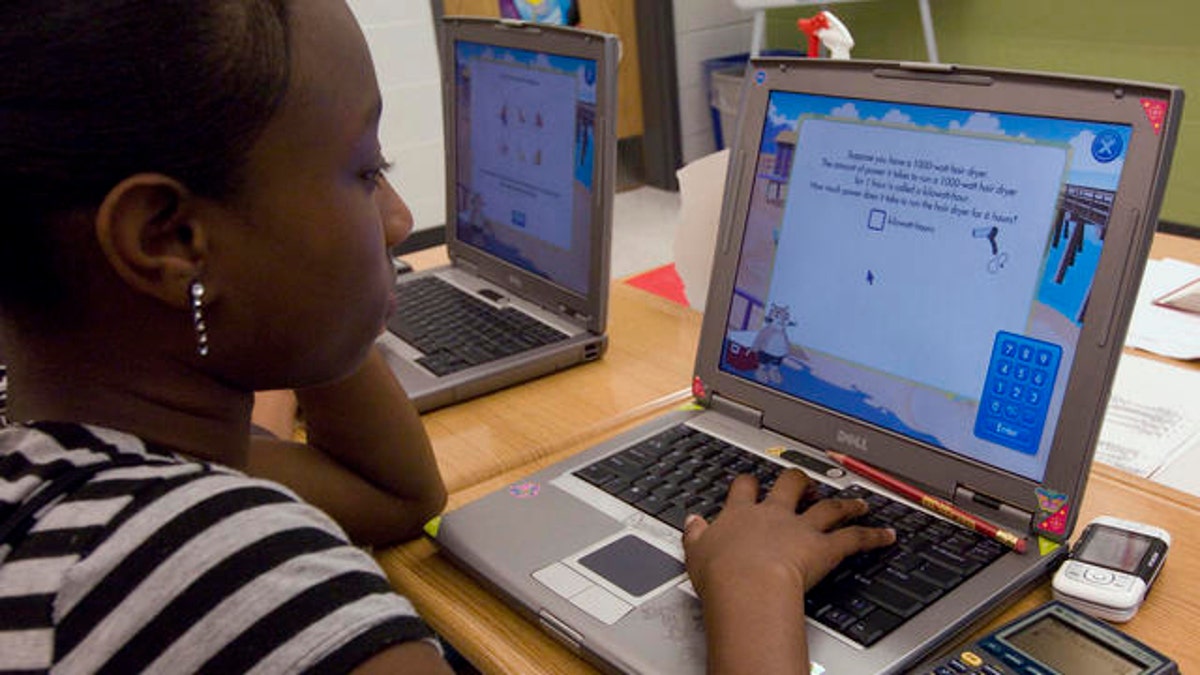 President Barack Obama will take a firm stance against cyberbullying at Thursday's White House Bullying Prevention summit.
The conference will bring together students, teachers, parents and experts to discuss ways to stop bullying, with a new focus on the Internet. On Wednesday, the president and first lady Michelle posted a video on Facebook spreading awareness on what is becoming a controversial topic.
"This isn't an issue that makes headlines every day, but it affects every single young person in our country," Obama said in the video.
It is a problem that affects half of all American teenagers, according to the National Crime Prevention Council, with potentially devastating impact. In a recent study from the Cyberbullying Research Center, online bullying was responsible for suicidal thoughts in 20 percent of middle school children -- there are 19,000 attempted suicides occur each year in the U.S. because of it, the Center claims.
The numbers aren't quite that high, said Adam Hildreth, founder and CEO of Crisp Thinking -- a firm that helps businesses protect children from online bullies -- but he agreed that cyberbullying is a massive threat to kids.
"Out of 15 million children's IM accounts analyzed, we found that 5.6 million children received cyberbullying messages," Hildreth said. That's more like a third of children than half -- and either way a growing problem we need to address, he said.
"We applaud the White House for calling attention to this problem so children and their parents can enjoy the Internet without fear or intimidation," Hildreth added.
The subject became a controversial talking point following the death of 18-year-old Rutgers University student Tyler Clementi, after his roommate streamed a video of him online reportedly engaging in a sexual encounter with another man.
In October, the president released a video called "It Gets Better" after several students took their own lives after being bullied for being gay.
With the influx of technology and the ever-increasing prevalence of the Internet, it seems the world has never been more dangerous for vulnerable children. The Obamas affirm that kids these days need all the help they can get and it is a problem they understand personally.
"It's something that we care about not only as president and first lady, but also as parents," Michelle Obama said. "It's tough enough being a kid today, and our children deserve the chance to learn and grow without constantly being picked on, made fun of, or worse."
But according to a new survey released Wednesday, the issue simply isn't getting enough attention.
The report, released by the National Cyber Security Alliance in collaboration with Microsoft, claims that just 26 percent of K-12 teachers surveyed have taught kids how to handle cyberbullying, versus 15 percent who have spoken to students about hate speech online.
It is a situation that many, like the Obamas, hope will improve with growing awareness and it appears that teachers are ready to get on board. According to the survey, 57 percent of teachers and 68 percent of administrators said that they were prepared to share guidance about cyberbullying prevention with their students.
To help them prepare, Facebook will add two new safety features that will help promote a culture of respect on the social network and across the Internet, the company said. A new tool will let people report offensive material to someone in their support system (like a parent or teacher) who may be able to address the issue directly, and an improved Safety Center with more multimedia resources is planned for the next few weeks.