'Wheel of Fortune' Eyeing Move to 3-D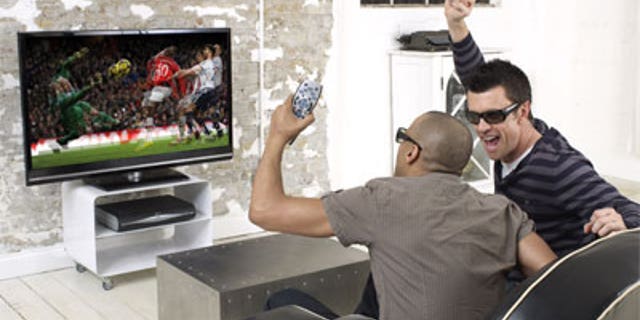 The venerable game show "Wheel of Fortune," a ratings smash in syndication since 1983, isn't exactly "Avatar" when it comes to visual complexity. Vanna White points to letters. Contestants buy vowels.
Nevertheless, show producer Harry Friedman says he wants to do it in 3-D.
At a recent run-through, host Pat Sajak protruded from the screen like a friendly gargoyle. A camera that whizzed past the "grand prize getaway" to San Francisco made the wooden Victorian townhouses look like pieces of a pop-up book. "Down the road we'll shoot all of our on-location footage of prize packages in 3-D," said Mr. Friedman.
Taking a cue from movie studios that have goosed their box-office take with 3-D films like "Toy Story 3" and "Alice in Wonderland," the television industry is betting TV viewers will splurge to watch more-lifelike versions of their favorite athletes, wild animals and, potentially, sitcom characters.
This month, ESPN launched a 3-D channel designed to broadcast sporting events including 25 World Cup soccer matches. ESPN will offer close to 100 sporting events in the coming year. Turner Sports and Nascar will make the Coke Zero 400 available in 3-D on July 3. Fox Sports and DirecTV will provide the Major League Baseball All-Star game next month.
"We may be seeing BYOG [bring your own glasses] at the bottom of Super Bowl party invites," said Chuck Pagano, ESPN's executive vice president of technology.
This month, DirecTV and Panasonic will launch several joint 3-D channels devoted to movies, concerts and sports. Next year, Discovery, Sony and Imax will introduce a 24-hour 3-D venture focused on movies, nature programs, and other shows. The network may also air popular documentary series like "Man vs. Wild" or "The Haunted," about paranormal activity, and will have access to Imax movies like "Hubble."
All of this could usher in something as transformative as the VCR—or a technological footnote like the eight-track tape.
For more, see the full story on the Wall Street Journal.