What is Tizen, and why should you care?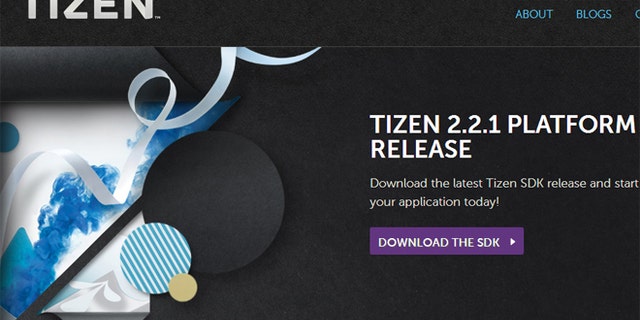 Yesterday we heard about Samsung's new smart-watch entries: the Gear 2, Gear 2 Neo, and Gear Fit, which arrive in April. Among various design and feature changes from the original Galaxy Gear smart watch, the new Gears will run on an operating system called Tizen, instead of on the Android OS.
So what is Tizen (pronounced "tie-zen"), and what does this switch mean for consumers?
Tizen is a Linux-based open-source platform, which means anyone can develop apps for it. (Android is also based on Linux and is also open source.) Tizen can be used in myriad devices, including smart phones, tablets, cars, and smart TVs. Samsung, along with Intel, was instrumental in the development of the Tizen OS and serves on the Tizen Association's board of directors, along with other behemoths such as Orange, NTT DoCoMo, and Vodafone—though not many have opted to use Tizen in actual devices yet.
We reached out to Samsung to ask, why the switch? A company spokesman replied, "The top level benefits of Tizen over Android will be improvements in battery life over the first version and a large app ecosystem, thanks to the open SDK we'll be releasing in March." The SDK the spokesmand refered to is a software development kit.
Shopping for a smart phone? Visit our cell phone buying guide and Ratings.

Battery life has been an issue with most of the original smart watches, but we won't know how much of a change Tizen will provide until we get the new Gears in for testing. And we won't know how many apps will be ready by then, either, though developers sre likely to jump on the Tizen smart-watch app bandwagon, considering Samsung's reach. In many ways, the apps make the platform—so it will be vital to the new Gears' success that the app ecosystem is very well populated, very quickly.
Samsung hasn't definitively confirmed that it will be replacing Android with Tizen in new smart phones. It has said that dozens of its phones will be compatible with the new smart watches when they arrive at the marketplace. That's a significant bump up from the original Galaxy Gear, which works with just a handful of Samsung phones and no phones from other brands.
The Wall Street Journal quotes the Samsung executive vice president Lee Young-hee as saying that "The company was already working on a new brand name for a line of Tizen-powered devices, and promised that the market would soon see new Tizen hardware." This doesn't mean Tizen smart phones—but it could.
We'll know in April how well Tizen works in the new Samsung smart watches and whether it delivers on battery life and the app ecosystem the way Samsung expects. But there's little doubt that this move will be very good for Tizen.
—Carol Mangis
Copyright © 2005-2014 Consumers Union of U.S., Inc. No reproduction, in whole or in part, without written permission. Consumer Reports has no relationship with any advertisers on this site.