Welsh village becomes world's first Wikipedia town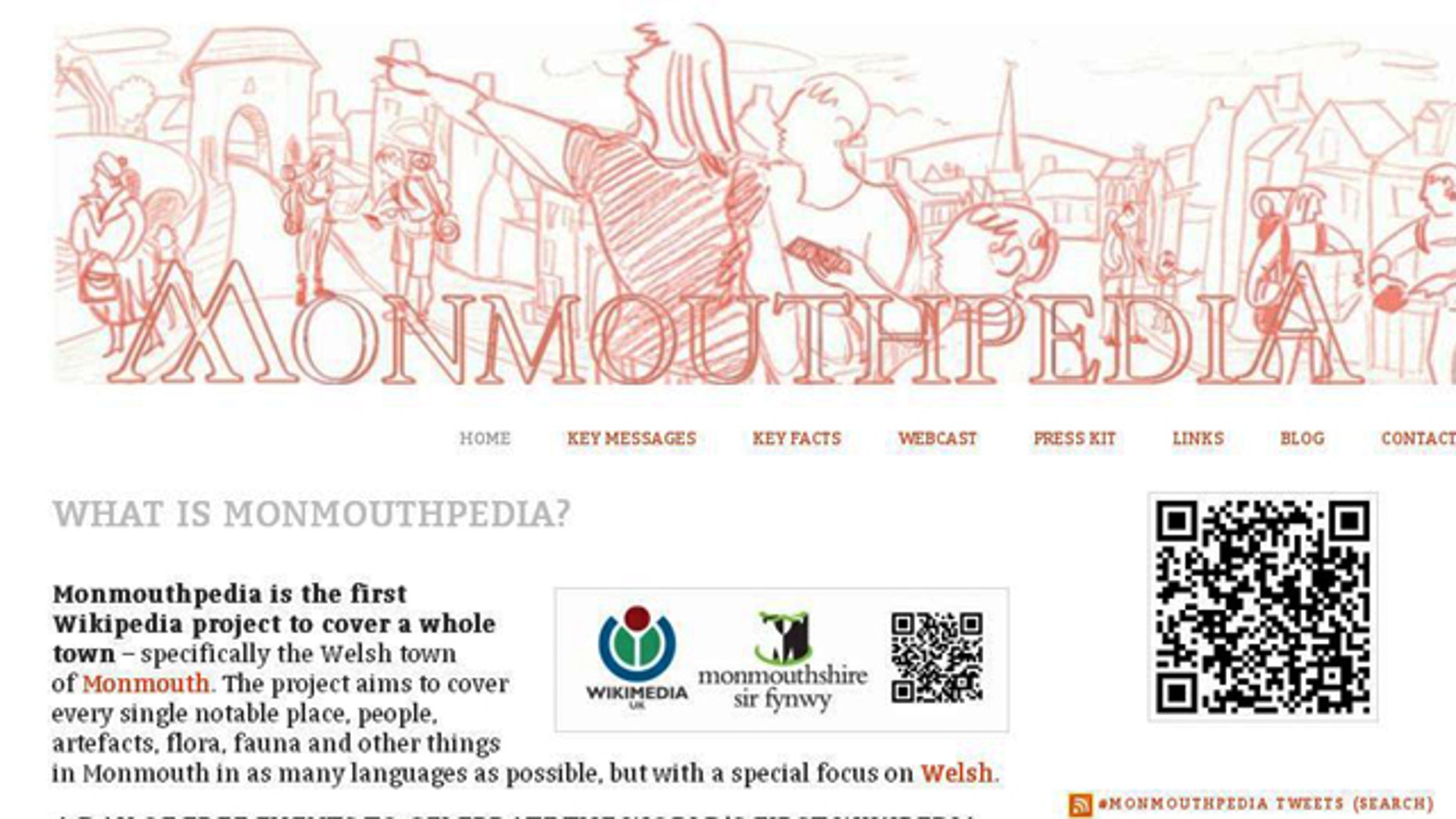 It's a wiki world out there.
The small town of Monmouth in Wales (population: 8,807, according to Wikipedia) will become the world's first "Wikipedia town" on Saturday, May, 19, Monmouth county officials said on Thursday.
Using QR tags -- small square bar codes most commonly seen in magazine advertisements -- every person, artifact, place, flower and thing of interest in the town can now be scanned by a smartphone and looked up on the company's website, Monmouthpedia.
"We're delighted that Monmouth is becoming the world's first Wikipedia town," said Roger Bamkin, a Director of Wikimedia UK and co-creator of QRpedia. "Both the quality and quantity of the new Monmouth Wikipedia content is outstanding, reflecting the rich cultural, historical and natural heritage of the town."
[pullquote]
"At last foreign visitors cannot only read information in their own language, but they can edit it too."
The project has galvanized the local community of residents, officials said, as businesses and volunteers teamed up with the Wikipedia community to create hundreds of new articles about the village in 25 different languages.
The codes are QRpedia codes, a clever adaptation of QR code technology which, instead of sending users to single web pages, actually point the user to the appropriate web page in the language of their device, be it French, German, Welsh and so on. These will be installed at key locations throughout the town, directing users to the relevant Wikipedia content.
Even Wikipedia founder Jimmy Wales was involved, officials said.
"I'm really excited by the Monmouthpedia project," Wales said. "Bringing a whole town to life on Wikipedia is something new and is a testament to the forward thinking people of Monmouth. I'm looking forward to seeing other towns and cities doing the same thing!"
Which town will be next? It's anyone's guess, said Bamkin.
"Your town could be next, and we hope it is," he said.