Weapons upgrade set to make US Special Operations even more deadly
U.S. Special Operations are a remarkable, formidable fighting force who are admired and feared throughout the world. Now, the military's elite warriors are set to become even more deadly with a new addition to their arsenal.
About $48 million-worth of new, cutting-edge suppressors will be in the hands of America's top military personnel, enhancing their capabilities on the battlefield.
For several years, Special Operations Command has been hunting for the best suppressed upper receivers for their M4A1 carbines.
They've chosen the Sig Sauer MCX SURG System to upgrade these weapons. The new Sig suppressor will deliver accuracy, speed and reliability.
And of course, it will deliver outstanding sound reduction. The new suppressors are made of ultra-advanced materials.
ARMY TAKES AIM WITH MORE M4 WEAPONS
Sig Sauer has a distinctive looking, revolutionary approach to suppressors. They look nothing like the suppressors you see in movies and TV shows – these rifle suppressors are tubeless. They've eliminated the outer tube typically seen with suppressors.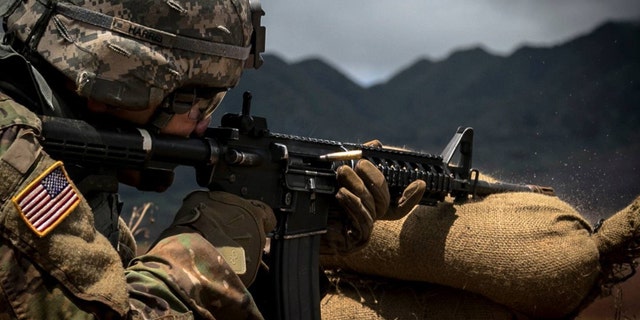 In addition to reducing weight, this tubeless design increases volume, lowering pressure and temperature for greater durability and leading signature reduction.
One of the keys to this feat is the special "baffle" design.
The M4A1 Weapon
M4A1s tend to be used by military special operations. The M4 Carbine entered service in 1994 to replace the M16 for some roles. The M4 provided a shorter and lighter variant. The M4A1 is a fully automatic version of this weapon.
Made by FN, the M4A1 weighs about 6.36 pounds with a 14.5-inch long barrel. The overall length is anywhere between 29.75 inches to 33. Cartridges are the 5.56x45mm (.223) NATO cartridge that is magazine fed with a mag capacity of 30 rounds.
NEW LASER-EQUIPPED DRONES WILL TAKE OUT MISSILE THREATS AGAINST THE US
The M4A1 trigger group settings are: safe, semi-automatic, or fully automatic. The trigger pull is 5.5 to 9.5 rounds and it has a 700-900 RPM rate of fire.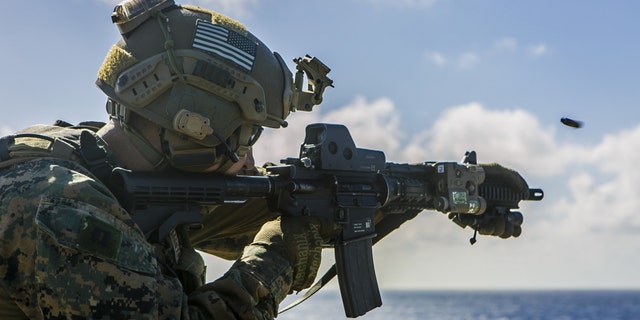 This weapon fires using a direct impingement gas operating system and has an effective range of about 500 to 600 meters (1,640 to 1,969 feet).
PODCAST: GET SOME TOP TIPS FROM THIS GREEN BERET MARKSMAN, NOW SIG SAUER SHOOTING EXPERT INSTRUCTOR
What impact does a suppressor have?
Suppressors are often referred to as "silencers." The goal is to make a weapon as silent as possible. But it is not just about sound, it is also about other "signatures" that could reveal your location to an enemy. Another key tell is visual – the flash. Adding a good suppressor to your weapon will also reduce, if not contain, this visual cue.
One of the reasons they are referred to as suppressors – and not silencers – by the military and law enforcement is because the vast majority on the public market don't achieve anything near silence.
Reducing the noise is not just about exposing your location and actions to the enemy, it can also make it easier for special operations teams to communicate with each other on the battlefield. For these warriors, their ears are continuously exposed to gunfire year-round because they are either training or deployed. An excellent suppressor is key to better protection for their hearing.
'GIRAFFES' JOIN THE NAVY AND HUNT ENEMY THREATS
A common misconception is that suppressors reduce capability in lots of ways, such as reducing range and lethality.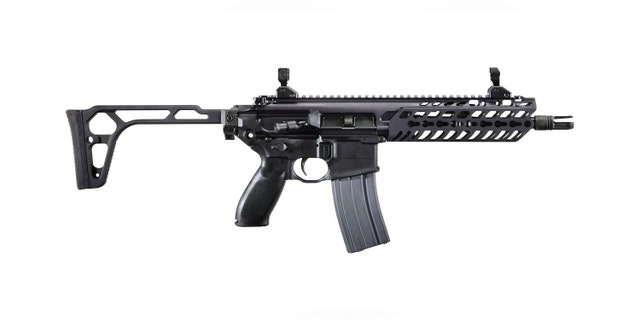 These new Sig Sauer suppressors are an excellent DoD investment. They will most definitely increase the lethality of our elite forces and make them harder to kill.
Rigorous Testing
To achieve selection, all the suppressors under consideration were challenged to meet hard core requirements. The testing was rigorous, comprehensive and exhaustive.
The MCX SURG also had to meet the extremely high standards for sound reduction. It also went up against firing specifications – a suppressor must enhance effectiveness in combat and absolutely not incur any trade off on lethality. Accuracy, speed and reliability are vital.
There were also very demanding standards for temperature and vibration – standards that both enhance effectiveness and the safety of users.
PODCAST: WHAT'S IT LIKE TO BE A NAVY SEAL IN A HELICOPTER 2 MINUTES OUT FROM A TARGET? FIND OUT FIRSTHAND FROM THIS AMERICAN HERO
SURG
The Department of Defense revived the Suppressed Upper Receiver Groups (SURG) in 2017. This program aims to upgrade, and optimize military weapons for continuous, suppressed use on the battlefield.
'FORCE FIELD' TECHNOLOGY COULD MAKE US TANKS UNSTOPPABLE
After years searching for the best solution, it was decided that the Sig Sauer MCX suppressor outperformed the competition and the award was recently issued.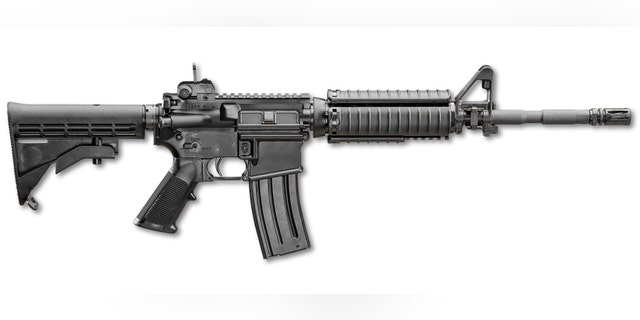 What's next?
This is the second M4 conversion Sig Sauer is helping U.S. Special Operations Forces with this year.
Earlier this year, Special Operations Command (SOCOM) bought some Sig Sauer MCX Rattlers. Rattlers are personal defense weapons available on the open market and chamber standard 5.56mm rounds and .300 Blackout. For operators, these could be very handy for CQB (close-quarter battle). These are built with the M4A1 lower receiver.
The new MCX SURG suppressors will be rolled out to Special Operations Forces over the next five years.