Voice navigation killed Apple-Google maps talks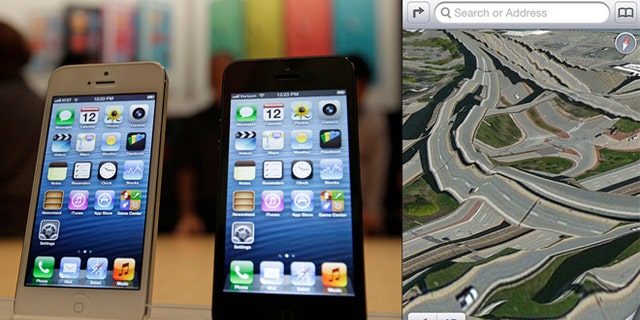 Google Chairman Eric Schmidt said Apple should have continued to use Google's mapping application in iOS 6 instead of swapping it out for its poorly received home-brewed replacement, and given the sour reception Apple's Maps app has been given, he may have been right.
But multiple sources familiar with Apple's thinking say the company felt it had no choice but to replace Google Maps with its own, because of a disagreement over a key feature: Voice-guided turn-by-turn driving directions.
Spoken turn-by-turn navigation has been a free service offered through Google's Android mobile OS for a few years now. But it was never part of the deal that brought Google's Maps to iOS. And sources say Apple very much wanted it to be. Requiring iPhone users to look directly at handsets for directions and manually move through each step — while Android users enjoyed native voice-guided instructions — put Apple at a clear disadvantage in the mobile space.
[pullquote]
And having chosen Google as its original mapping partner, the iPhone maker was now in a position where an archrival was calling the shots on functionality important to the iOS maps feature set.
And this caused Apple — which typically enjoys very tight control over its products — no end of philosophical discomfort, sources say. Apple pushed Google hard to provide the data it needed to bring voice-guided navigation to iOS. But according to people familiar with Google's thinking, the search giant, which had invested massive sums in creating that data and views it as a key feature of Android, wasn't willing to simply hand it over to a competing platform.
And if there were terms under which it might have agreed to do so, Apple wasn't offering them. Sources tell AllThingsD that Google, for example, wanted more say in the iOS maps feature set. It wasn't happy simply providing back-end data. It asked for in-app branding. Apple declined. It suggested adding Google Latitude. Again, Apple declined. And these became major points of contention between the two companies, whose relationship was already deteriorating for a variety of other reasons, including Apple's concern that Google was gathering too much user data from the app.
"There were a number of issues inflaming negotiations, but voice navigation was the biggest," one source familiar with Apple and Google's negotiations told AllThingsD. "Ultimately, it was a deal-breaker."
Read more about what led Apple to drop Google Maps at AllThingsD.