Video Game Giant Electronic Arts Sticks by Tiger Woods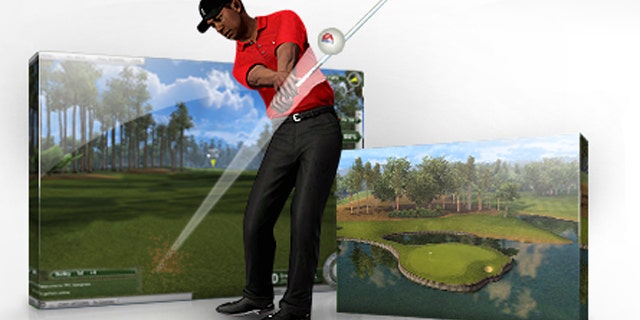 Video game giant Electronic Arts Sports is moving forward with plans to introduce a Tiger Woods online game, the company said Tuesday.
The Electronic Arts Inc unit's president, Peter Moore, said in a company blog, www.itsinthegame.com, that the company would this month begin offering Tiger Woods PGA Tour Online, a browser-based golf game developed in the past year.
"Our relationship with Tiger has always been rooted in golf," he wrote on the blog.
"We didn't form a relationship with him so that he could act as an arm's length endorser. Regardless of what's happening in his personal life ... Tiger Woods is still one of the greatest athletes in history."
The company described the game, called Tiger Woods PGA TOUR Online, as a breakthrough experience.
"Golfers will love the authentic feel of the course and gamers will be struck by the detail and smooth flow of the browser based experience," the blog boasted.
Moore said the company had spent considerable time developing and testing the game.
The company had tentatively supported the golfer in a series of statements since he was involved in a controversial car accident the day after Thanksgiving. Since then, reports of infidelity with up to 14 women have dogged the superstar and his marriage has reportedly crumbled.
Major sponsors initially pledged support to retain Woods, but he was suspended by Gillette on December 11, and completely dropped by Accenture on December 13.
On December 18, TAG Heuer dropped Woods "for the foreseeable future" from its advertising campaigns, only to then change its home page to read "TAG Heuer stands with Tiger Woods".
Gatorade dropped its Tiger Woods-branded sports drink but said it made the decision before the golf star's car accident.