Verizon Finally Unveils iPhone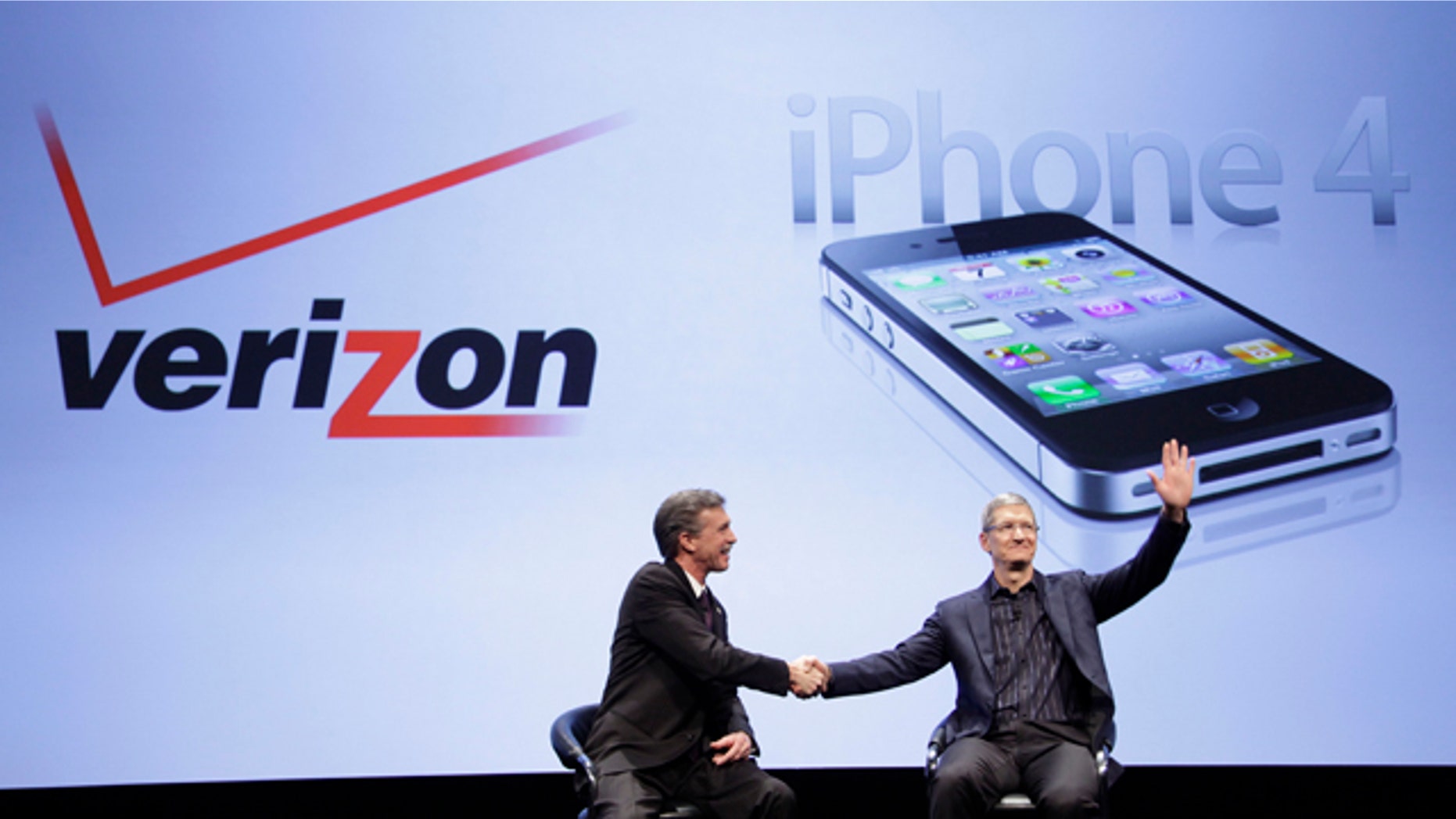 The most asked question in all of technology finally has an answer. When will Verizon get the iPhone? The answer: February 10th.
Verizon COO Lowell McAdam unveiled a new iPhone Tuesday during a presentation in New York that was short on surprises -- most of the tech press already knew what was coming. "If the press writes about something long enough and hard enough, eventually it comes true," McAdam joked.
Nevertheless, the move clears a major hurdle for Apple as the company faces increasing competition in smartphones, particularly from devices based on Google's Android software, which has exploded in popularity.
While there were few surprises, we did get answers to some big questions: Which of Verizon's networks will power the device? Will it be different than the phone currently used by AT&T customers? And will it work around the world?
Over the last year, analysts and pundits insisted that Apple would never launch an iPhone on Verizon's outdated CDMA network. Instead they said Verizon would launch the iPhone on its lighting fast LTE 4G network. They were wrong.
Why did Verizon launch on the older, slower cellular network? "The first gen LTE chipsets force design changes we wouldn't make," said Apple's Tim Cook. "And Verizon customers told us they want the iPhone now. I can't tell you the number of times we've been asked, 'when will it work on Verizon.'"
All punditry aside, coverage is king, not speed, and Verizon has the coverage thing down cold.
The new device will start at $199 for the 16GB model and $100 more for the 32GB. The Verizon iPhone will also act as a Wi-Fi hotspot for up to 5 devices, a service customers are typically charged for. Preorders for existing Verizon customers will commence on February 3, while everyone else will be able to order the device online or get it in stores.
Verizon's Lowell McAdam described the unveiling as a "great day for wireless customers across the U.S." And he wasn't alone. "This is the start of something big," Apple's Cook later concurred.
Michael Gartenberg, an analyst with Gartner thinks it'll be a hit. "There's lots of pent up demand for folks looking for Verizon so it's likely to be a hit out of the box."
But what about those pesky contracts? Gartenberg says, "There are lots lots of folks still under contract so any mass migration is not likely."
AT&T doesn't appear outwardly phased by the announcement. "This loss of exclusivity has been overblown." Mark Siegal, a spokesman with AT&T, told me. "In the 3rd quarter of 2010 we activated 5.2 million new iPhones. That's a record for iPhone. Logic would tell you that if people were waiting to run to Verizon because of all the rumors, we wouldn't have set a record in iPhone activations at the end of 2010."
"I don't think we'll see any kind of mass exodus," he said.
*   Verizon Wireless Finally Lands Apple's iPhone
  *   Will Verizon Offer Unlimited-Data Plan for iPhone?