US files suit against Apple, publishers over e-book price-fixing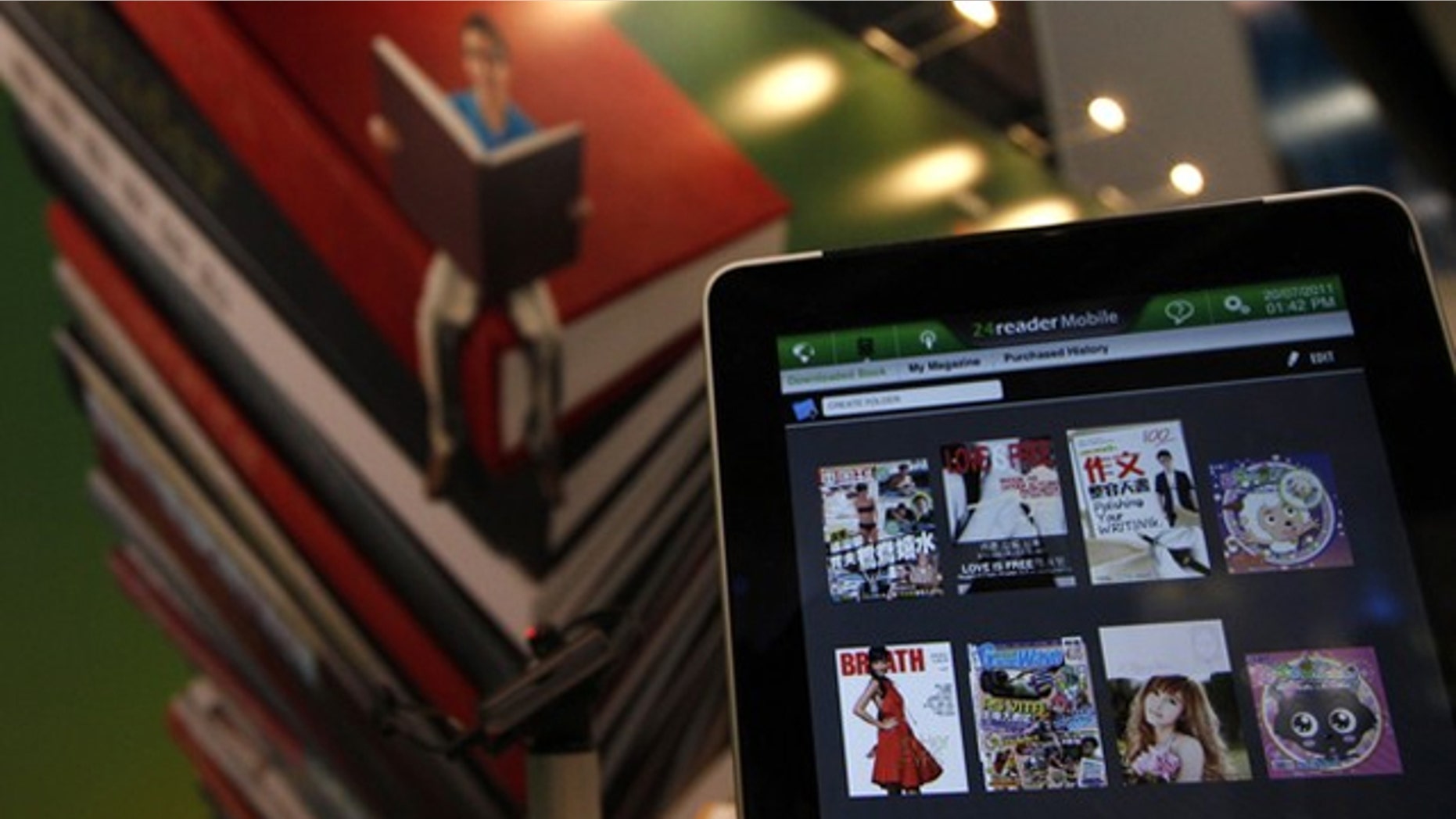 The U.S. Department of Justice (DOJ) filed an antitrust lawsuit against Apple and five publishers Wednesday, alleging e-book prices were artificially hiked by $2 to $3 and as much as $5 -- costing consumers tens of millions.
Publishers Simon & Schuster, Hachette and News Corp.'s HarperCollins have agreed to settle the suit, avoiding a costly legal battle. But Apple, Macmillan, and Penguin Group are denying price collusion and are prepared to fight the charges of "conspiring to limit pricing competition."
"CEOs bemoaned the "wretched $9.99 price point," the DOJ alleged during a press conference in Manhattan Wednesday afternoon, noting that the point of the collusion was "less to compete with Amazon as to force it accept a higher price than $9.99."
[pullquote]
"To effectuate their conspiracy, the publisher defendants teamed up with defendant Apple, which shared the same goal of restraining retail price competition in the sale of e-books."
Part of the problem is the 30 percent commission Apple is guaranteed on each e-book sale, the so-called "agency model" that allows publishers instead of vendors to set book prices, Bloomberg reported. The lawsuit includes a quote from the late Steve Jobs discussing the company's pricing strategy.
"We'll go to [an] agency model, where you set the price, and we get our 30 percent, and yes, the customer pays a little more, but that's what you want anyway," the quote says.
DOCS: DOJ complaint against Apple, ebook publishers
The government would prefer retailers return to the wholesale model, which puts pricing decisions in the hands of retailers.
The court filing the United States of America v. Apple, Inc. et al, was presented today at a press conference with U.S. Attorney General Eric Holder, Acting Assistant Attorney General Sharis A. Pozen, and Connecticut Attorney General George Jepsen.
The DOJ did not respond to FoxNews.com requests for comment.
Representatives of Simon and Schuster, Harper Collins, Hachette, and Penguin -- reportedly all named in the suit -- contacted by FoxNews.com did not have any comment.
DOCS: DOJ proposes settlement with three publishers
Such a settlement could also kill many of Apple's "most-favored nation" clauses, like the one that requires book sellers to match their lowest prices for their friends in Cupertino.
The defendants believe the agency model is a necessary evil against Amazon, which has thus far dominated the e-book industry with it's blockbuster Kindle reader, and that increased competition is beneficial to the end consumer. Amazon's market share has dropped from 90 percent to about 60 percent since the iPad launched two years ago.
The DOJ aims to return some of the money to consumers, Jepsen said.
"[Consumers will] get the option of a credit to a future book purchase or a check directly," he said.
"We believe the proposed settlement … will begin to undue the harm caused," Pozen said.
"Three of the companies -- Apple, Macmillan and Penguin -- have chosen to litigate this case. We will pursue vigorously our claims against those companies."
Apple declined FoxNews.com requests for comment.