UK cinemas clamp down on Google Glass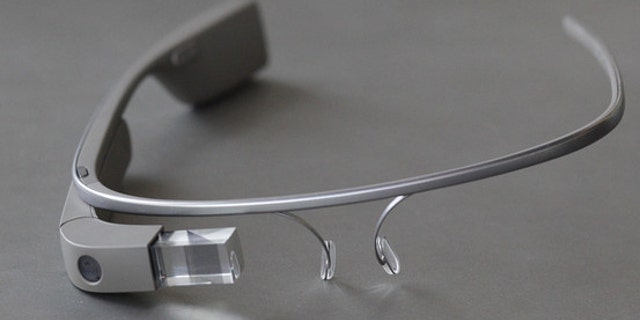 The U.K. cinema industry is clamping down on Google Glass as privacy concerns continue to swirl around the technology on both sides of the Atlantic.
The Cinema Exhibitors Association, which represents about 90% of U.K. cinema operators, has banned wearable technology such as Google Glass from its members' auditoriums. The Association is asking customers not to enter any cinema auditorium using wearable technology capable of recording images, regardless of whether a movie is playing or not. Anyone found wearing this type of technology will be asked to remove it and may be asked to leave the cinema, it warns.
The decision was born out of concerns about film theft and customer privacy, according to Phil Clapp, chief executive of The Cinema Exhibitors' Association.
"We believe that a precautionary approach is the right approach in this circumstance," he told FoxNews.com. "We're attempting to be, to a degree, ahead of the curve."
Clapp explained that, compared to cell phones, it's typically more difficult to see when wearable devices such as Google Glass are recording.
Vue Entertainment, a member of The Cinema Exhibitors' Association, says that its customers will be asked to remove Google Glass eyewear as soon as the lights dim.
"Vue recognises that technology may change and this type of device may eventually become widely adopted and even replace traditional glasses, so we will keep this policy under review," it explained, in an email to FoxNews.com. "Given the technology that exists today, however, we have decided that banning the device while movies are playing is the best decision for us right now."
Google, however, says that the industry's concerns can be easily resolved, noting that cinemas can simply ask wearers to turn the device off before a movie starts. "The fact that Glass is worn above the eyes and the screen lights up whenever it's activated makes it a fairly lousy device for recording things secretly," added a Google spokesman, in an email to FoxNews.com
Google Glass has already courted controversy in the U.S. Earlier this year, for example, an Ohio man was questioned by federal authorities who suspected him of illegal movie recording and casinos in several states have banned gamblers from wearing the technology.
Last year a group of lawmakers asked Google chief executive Larry Page for assurances about Google Glass privacy safeguards.