Twitter gives Louis Farrakhan a slap on the wrist after posting anti-Semitic 'Satanic Jew' video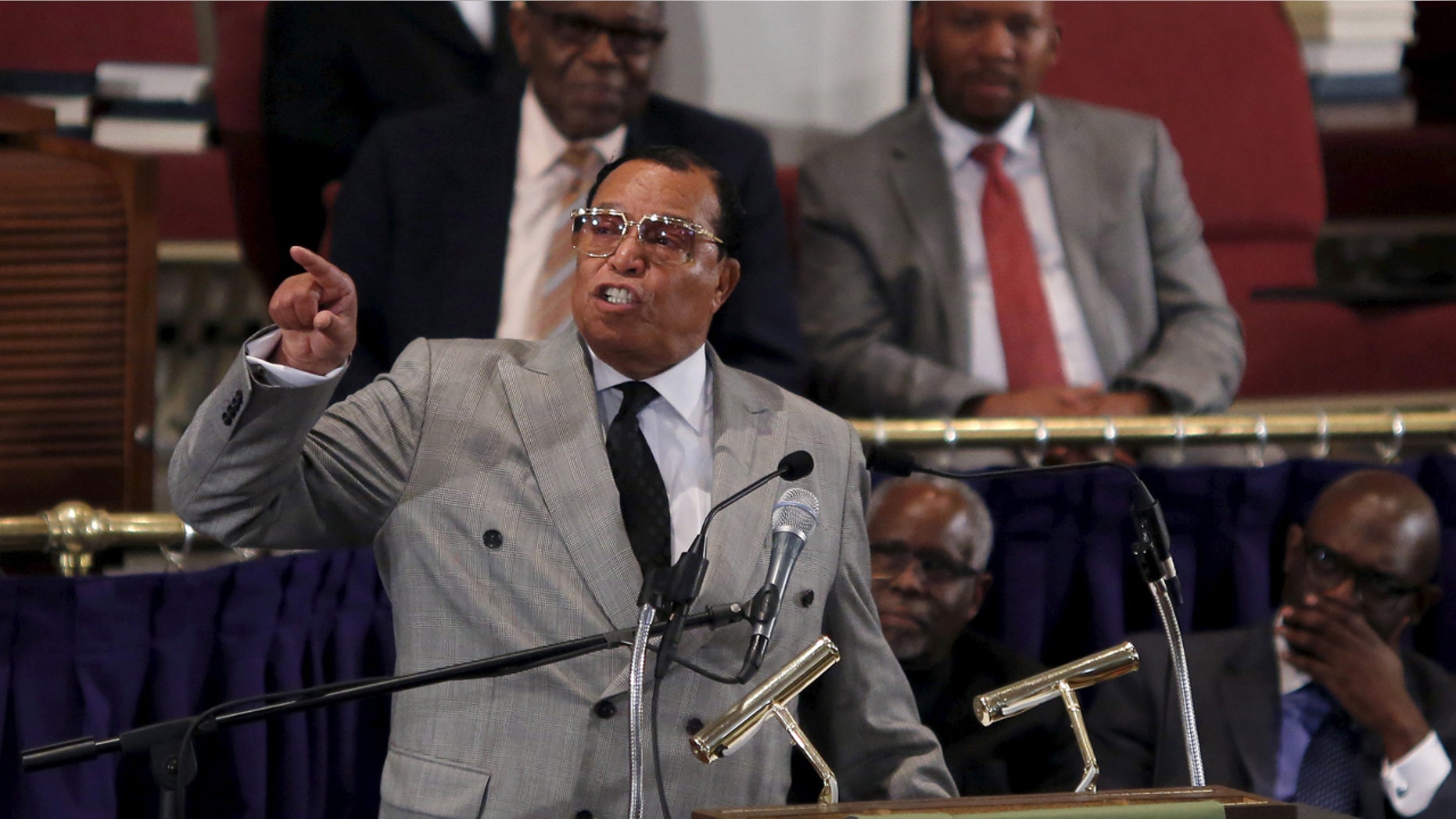 The controversial Louis Farrakhan was given a slap on the wrist by Twitter when he lost his verified status on Friday after the Nation of Islam leader posted a video warning about "the Satanic Jew."
Farrakhan lost his blue checkmark sometime over the weekend, after the hateful video in which he asked, "Will you recognize Satan? I wonder, will you see the Satanic Jew and the Synagogue of Satan, which has many races in it because Satan has deceived the whole world?"
Farrakhan regularly uses anti-Semitic rhetoric, but comparing people of Jewish faith to Satan could obviously be interpreted as hateful conduct.
Twitter's policy on hateful conduct states that it does not tolerate behavior that "harasses, intimidates, or uses fear to silence another person's voice."  According to Twitter's rule, "You may not promote violence against or directly attack or threaten other people on the basis of race, ethnicity, national origin, sexual orientation, gender, gender identity, religious affiliation, age, disability or serious disease."
Twitter also claims it does not allow "accounts whose primary purpose is inciting harm toward others on the basis of these categories." One of the examples the company lists as offenses that will not be tolerated is "behavior that incites fear about a protected group."
Based on this criteria, it would be a logical assumption that referring to people of Jewish faith as Satan would fall under the category of banned behavior. But Farrakhan remains free to spout his anti-Semitic rhetoric to nearly 500,000 followers, with his only punishment being stripped of an inconsequential blue checkmark.
Twitter did not respond when asked why Farrakhan only lost his verified status, as opposed to being removed from the platform.
By comparison, numerous people have been permanently banned form the social media platform for hateful rhetoric in the past. Former Breitbart star Milo Yiannopoulos was banned for life for mocking actress Leslie Jones; Tila Tequila was booted for sympathizing with Nazis; rapper Azealia Banks was kicked off for making racist comments about singer Zayn Malik; Martin Shkreli was removed for targeted harassment of a journalist; political strategist Roger Stone and dozens of alt-right personalities also have been kicked off Twitter.
Farrakhan has long been considered a racist and anti-Semite, but has close ties with several prominent Democrats and was famously photographed with President Barack Obama. Farrakhan's past extreme comments include praise for Adolf Hitler as a "very great man," blaming Jews for the 9/11 attacks, and saying white people "deserve to die."
Several House Democrats have met with Farrakhan — including Democratic National Committee Deputy Chair Rep. Keith Ellison, D-Minn., who attended a dinner with Farrakhan in 2013 hosted by Iranian President Hassan Rouhani. Two other members of the Congressional Black Caucus — Reps. Andre Carson, D-Ind., and Gregory Meeks, D-N.Y., also attended the dinner.
Women's March co-founder Tamika Mallory came under fire earlier this year when she declined to cut ties with Farrakhan.
In recent memory Farrakhan has said it's "blasphemy" for Harvey Weinstein to label himself a "Jew," blasted the FBI because, according to him, it is controlled by "Jews," and tweeted "to hell with you and your political correctness. Be a man! Be a woman! Speak the truth and then die on that truth if it comes to that."
"Israel has no permanent home in our Holy Land. The Holy Land does not belong to a White Arab or a White Jew. You are settlers on our land," he tweeted in 2017.
Last year, Twitter started cracking down on verifying controversial figures and announced new guidelines. The verification checkmarks were normally given to prominent people on Twitter to confirm their identity and inform readers that the accounts are authentic. But the system broke down somewhere along the line, becoming interpreted as an official endorsement of the platform, according to Twitter.
Since the new policy launched, the company has been under fire for allowing Farrakhan to remain verified until finally removing the checkmark last week. But the Nation of Islam leader is still allowed to spew his hateful rhetoric, just without verified status, as he continues to have an account on the social media giant.
Fox News' Brooke Singman and Lukas Mikelionis contributed to this report.