Traceable liquid used to identify looted Syrian artifacts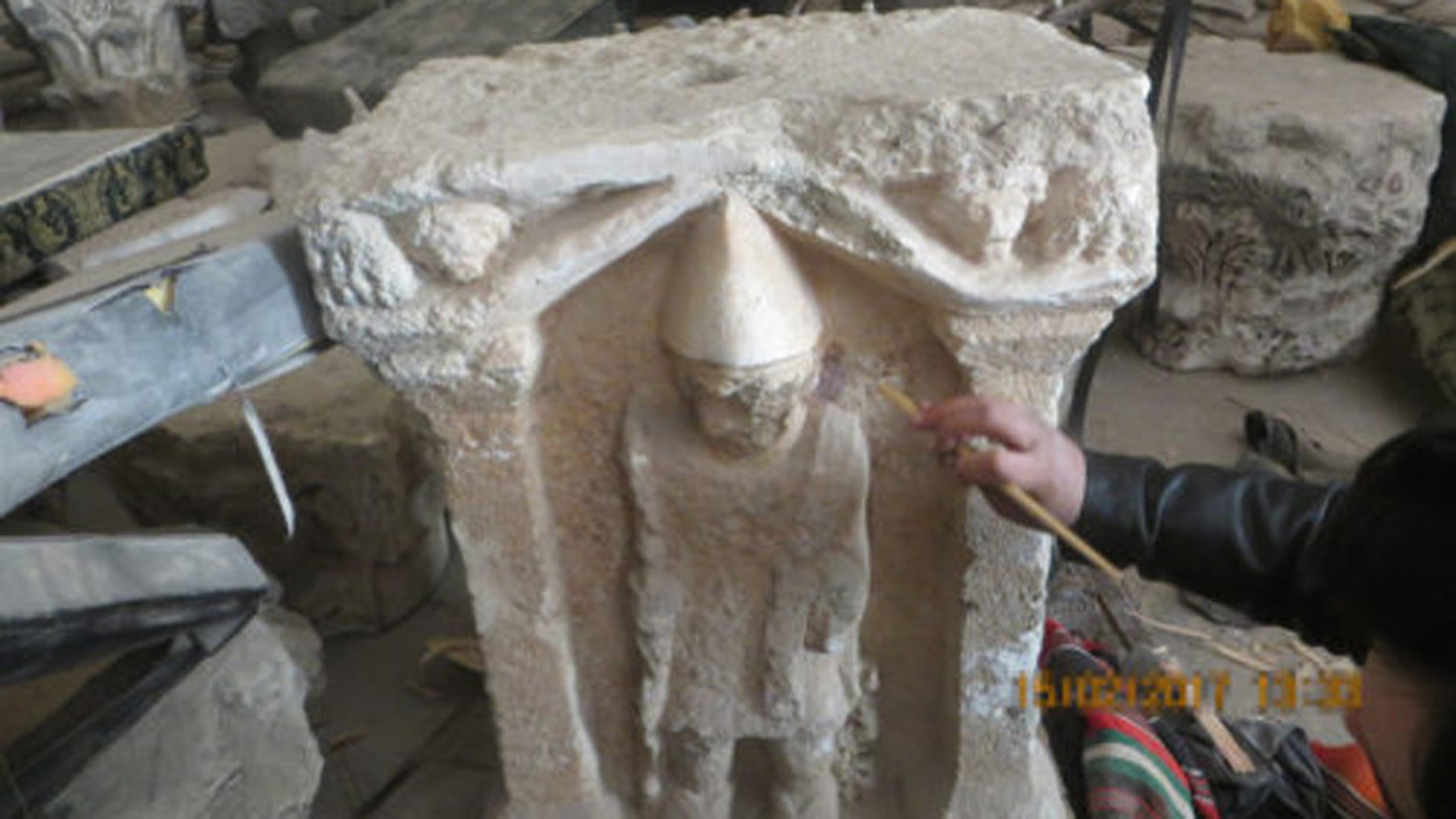 A new, clear traceable liquid is being harnessed in the battle against black market sales of Syrian antiquities.
The liquid, developed by the SmartWater Foundation, is being used to combat the country's artifact theft. According to the foundation's website, artifacts stolen from both Syria and Iraq reportedly provide "millions of pounds" annually towards financing for terrorism.
BEIJING PARK UNROLLS HIGH-TECH PLAN TO THWART TOILET PAPER THIEVES
"Determining the origin of stolen artifacts on the international market is extremely difficult," wrote the foundation. "It is believed that artifacts are sold at auction and subsequently passed through a network of antique shops and local markets, utilizing forged documents, before reaching an international chain of collectors."
The BBC reported that artifact theft from the Middle East ranks as a major global illicit industry, similar to trafficking of drugs, arms and humans, according to Unesco.
SmartWater's treatment is a water-based solution that can be applied to the country's remaining prized artifacts that are made of materials that include stone, ivory, ceramic tile, glass and pottery.
Treated artifacts bear microscopic encrypted data that identifies their country of origin. It is the first initiative of its kind to aid authorities in locating the origin of artifacts, according to the foundation.
WALMART WANTS TO DEPLOY IN-STORE DRONES
While the encryption is not visible to the naked eye, the BBC wrote, an artifact treated with the liquid reveals its information under ultra-violet light.
Syrian archaeologist, Professor Amr Al-Azm, the Syrian archaeologist who oversaw the project told the BBC that the material was delivered to Turkey in January and "shipped across the Syrian border a month later," wrote the BBC.
In a press release on the foundation's website, Al-Azm said, "Syria's cultural heritage is a vital part of our identity; it is what makes a Syrian a Syrian."