Tourist's drone crashes in prized hot spring at Yellowstone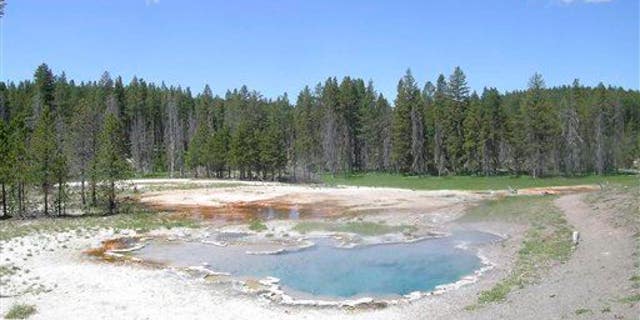 It's been a rough summer for Yellowstone. First, one of the national park's roads was closed in July because it was melting—now a tourist trying to score some pictures with his drone has accidentally crashed it into one of the area's most famous hot springs, reports Reuters.
It's unclear whether Grand Prismatic Spring—the third-largest hot spring in the world, according to the Yellowstone website—was damaged in the accident last Saturday. The tourist was the one who reported the crash, asking a park employee if it would be possible to retrieve it, notes CNN.
Visitors have complained of an increase in low-flying drones at Yellowstone, a park spokesman tells Reuters, even though the National Park Service banned "unmanned aerial vehicles" in June.
A drone slammed into a marina at Yellowstone Lake earlier this summer, and Grand Teton National Park has also been riddled with the remote-controlled robots. Now park officials have to weigh whether it's worth it to dig out this downed drone from the 121-foot-deep Grand Prismatic, possibly marring the hot spring, or just to let the machine rest in peace in the multicolored bacterial waters.
"What we have to determine is whether (it) poses a threat to that unique resource," the park spokesman tells Reuters. (In New York last month, a man was arrested for filming windows of medical rooms with his drone.)
More From Newser