Top tech for summer driving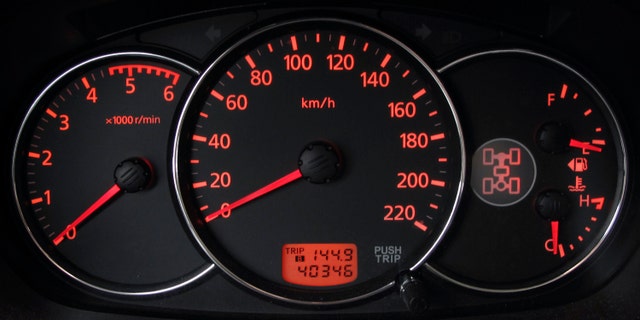 There are so many obstacles that can ruin a summer road trip, it's surprising so many of us bother at all. You can eliminate—or at least alleviate—some of the hassle by being prepared and using some smart technology. With the right tools, you can avoid traffic and wrong turns, keep an eye on other drivers, keep your tires in shape, and recover from battery rundowns. Here are four of my recent favorites for the road.
Pump you up
It all begins and ends where the rubber meets the road, which means you need to take care of your wheels. Improperly inflated tires can affect handling and braking and cost you money in fuel. But finding an air pump at a gas station is a hassle. It's better to check cold tires and top them up at home before you hit the road. The $90 AirMan AirGun is a handy, lightweight portable compressor that looks like a power drill. It can be set to a specific air pressure and a lithium ion battery in the pistol grip gets your tires pumped up. The battery had enough power to fill a completely flat car tire in my tests, although it can get overheated after about 15 minutes of use. There's also a 12-volt car adapter and an LED to help you see the valve stem in the dark.
Navigate and watch
Smartphones may be the weapon of choice for today's drivers, but dedicated portable navigation devices still have a role and at least one model has a new trick. Magellan's $230 RoadMate 6230-LM is the first to include a built-in dashcam that records your journeys. And should you have the misfortune to be involved in an accident, it automatically stores the incident, thanks to a shock sensor that also records severe potholes, I learned the hard way. It will store about 40 minutes of 720p video on the included 4GB microSD card. The nav part of the device has all the necessities: a 5-inch touch screen, free map updates for life (Canada, U.S., and Puerto Rico), 3-D lane directions, and voice instructions that use landmarks to make it easier to spot the next turn. Particularly handy are speed limit warnings, parking garage locations, and warnings about red light and speed cameras. The only downside - it can be tricky to position the device to get the ideal camera view ahead while simultaneously keeping the nav screen visible for the driver.
Tiny savior
No one wants to approach a stranger in a dark parking lot to ask if they've got a jump. At least, I don't want to. Fortunately, there is a way to give a car a little boost by yourself by using a portable battery charger. The $100 JUNOJUMPR is a lithium polymer battery about the size of smartphone. It can not only charge a phone (in about an hour and a half) or tablet, but in a pinch it can jump start a car with a set of included short jumper cables. It will not resuscitate a completely dead battery, though, and it's not recommended for larger vehicles with engines over 3.5 liters. However, with its convenient built-in LED flashlight, 12-volt adapter, and the ability to charge a variety of devices from its USB port, the JUNOJUMPR should be welcome in many glove compartments.
App for that
Waze may be the one app that no driver should be without. The traffic and navigation program is predicated on the idea that every driver has something to contribute, namely, their speed and location. By coordinating each user's position (from their smartphone), Waze creates traffic flow maps, along with users' reports of accidents, police activity, and construction. In recent years, Waze has amassed enough users—it won't say precisely how many, but there are millions—to make it truly useful. It has redirected me around congestion and construction countless times, often proving more accurate than in-dash systems with live traffic reports. The free software runs on Apple, Android, and Windows smartphones. Yes, the cutesy icons (you can see other driver's positions) look a little immature these days, and the program does track you wherever you drive. But other programs follow you too--and they can't get you out of a traffic jam.