Top battery-powered lawn care gear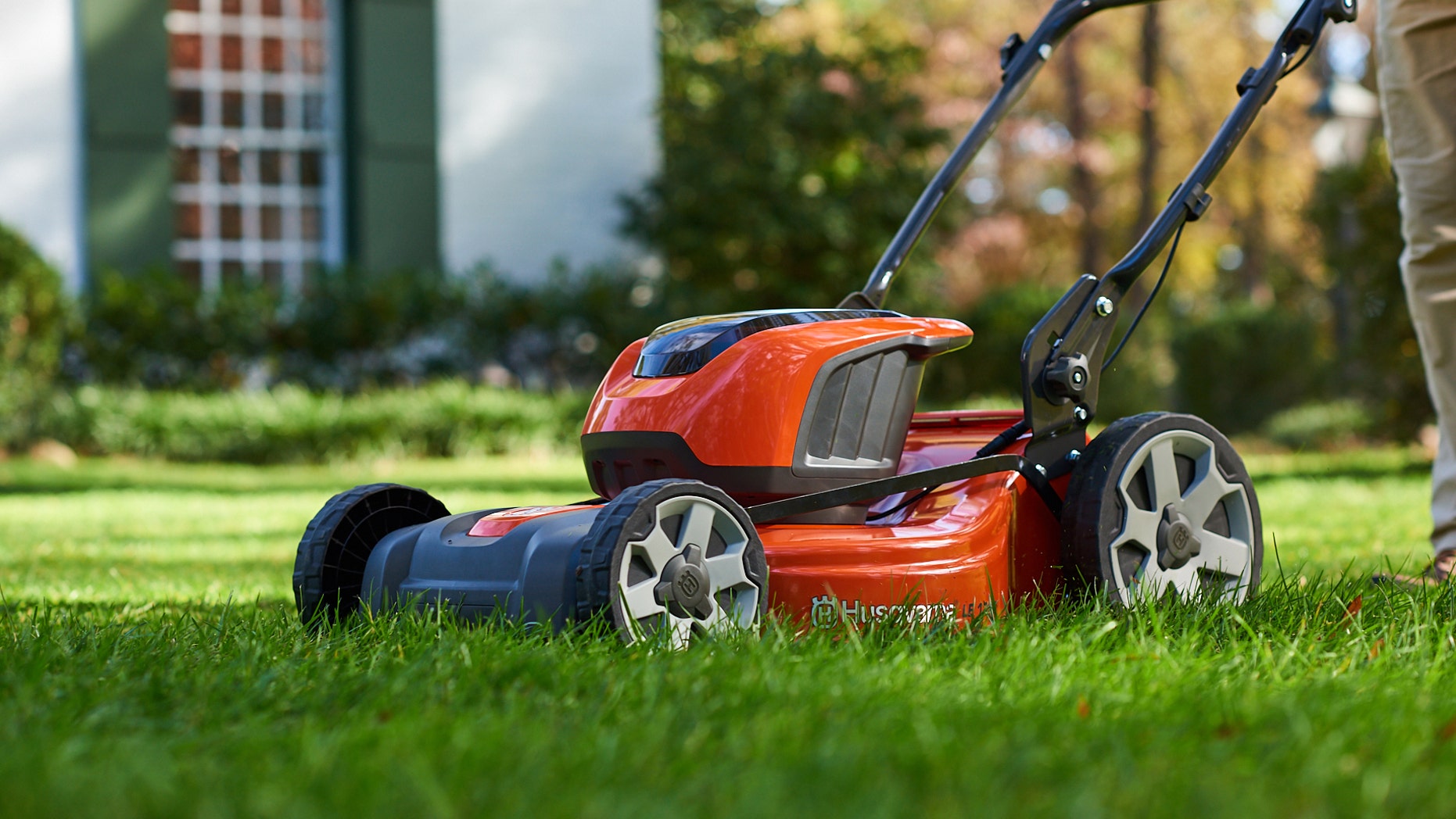 There's nothing like stepping out onto your lawn on a hot summer day and firing up electric-powered lawn care gear. For one thing, you don't smell and gasoline fumes, and most of the latest models are whisper-quiet. Fully charged, these devices last an entire day for weed-whacking, mowing, and everything in between. Plus, if you "go green" you can skip going to the gas station.
With very latest high-tech and battery powered models, you'll find they work as well or even better than their old, gas-powered equivalents. Get ready for a quieter summer.
1. Stihl iMow RMI 422 P ($1,300)
Designed for smaller yards up to a quarter-acre, the iMow traverses your lawn on its own, trimming lightly over longer periods of time. The blades, with a 7.8-inch cutting width, allow the iMow to maneuver easily around corners. Uphill and downhill, the bot slows down automatically. It's available in some markets but will roll out to more (ahem) over the summer.
2. Sears Craftsman 60V Max Cordless 14-inch Line Trimmer ($166)
Surprisingly powerful, this battery-powered weed-whacker matches up with what you might be used to when it comes to gas-powered trimmers. The battery lasts about 70 minutes per charge, and it's compatible with the new line of 60V lawn products. A bonus? The side 14-inch cutting path makes the entire job a little faster since you don't have to trim as much.
TECH Q&A: BITCOIN TIPS, SMARTPHONE TAX BREAKS, GETTING THE MOST OUT OF ALEXA AND MORE
3. Toro PowerPlex Hedge Trimmer ($180)
Manual or gas-powered hedge trimmers are a pain to use. This new model from Toro cuts as smooth as butter and is whisper-quiet. You can sculpt bushes, trim trees, and take care of brush without as much effort. The trimmer lasts 60 minutes on a charge.
4. Snapper 82-Volt Max Lithium-Ion Cordless Cultivator ($249 – prices vary)
One advantage of using battery-powered lawn gear is that they start up in seconds -- no priming or pull cords required. This tiller for your garden has adjustable tines to dig up the dirt, runs for 20-minutes per charge (or longer with extended battery packs).
TECH Q&A: DUELING ASSISTANTS, OUTSMARTING HACKERS, BLOCKING TEXTS, AND MORE
5. Husqvarna LE 221R Battery-Powered Walk Mower ($400)
Designed to last for a half-acre yard per charge, this powerful mower has a 21-inch cutting width and three modes (bagging, mulching, and ejection). It's self-propelled, and the higher rear wheels makes it easier to maneuver around corners and turn around.
6. EGO 56V Lithium-Ion Backpack Blower ($299)
To clear out leaves and brush, or to clean up after a mow, this leaf blower is the one you want. It lasts all day, and the power exceeds what most gas models can do (the speed runs at 600 cubic-feet per minute). And it's eight times quieter than most gas models.