Tim Cook calls Apple Watch 'profound,' though it'll require daily charging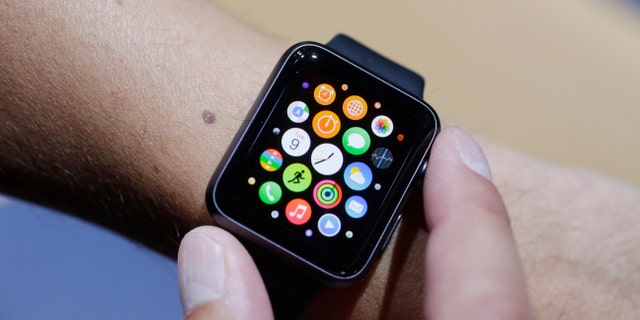 Apple chief Tim Cook made an appearance at the WSJ.D conference in Laguna Beach, California on Monday evening, covering a wide range of company-related topics during his half-hour on stage with WSJ editor Jerry Baker.
The tech company's first attempt at a smartwatch was, of course, up for discussion. When Baker asked Cook about the device's battery life – a subject we heard nothing about at the watch's unveiling last month – the Apple boss said wearers will "wind up charging it daily," though declined to state a specific usage time as the company does with its iPhone.
Related: Apple Watch hands-on review
Offering decent battery life with wearables is one of the biggest challenges facing manufacturers entering the market. Indeed, the launch of the Apple Watch is believed to have been delayed by battery issues, with reports at the start of this year suggesting the company was trying to develop a watch which could run for four days on a single charge. If this was indeed the case, Cook's comments on Monday suggest it's fallen well short of its objective.
Despite any shortcomings, Cook said he believes the Apple Watch is "profound," adding, "When you wear something, it has to look really cool. It can't be geeky. It has to say something about you."
Related: Six ways the Apple Watch could put other smartwatches to shame
In a comment apparently suggesting the CEO isn't expecting the Apple Watch to be a huge money-spinner for the tech giant, Cook said he thinks the iPhone "will continue to be a majority of the company's revenue and profits" for the foreseeable future.
The idea that Apple is feeling a little anxious about its entry into the wearables market emerged last week when the company said that although it reveals precise sales figures for its big-selling iPhone, iPad, and iMac products, it'll be doing things differently for its upcoming smartwatch, lumping the figure together with iPod and Apple TV sales in a new category called 'other products.'
During his time on stage, Cook went on to discuss other subjects including Apple Pay, Apple TV, privacy issues regarding customer data, and plenty more besides. WSJ's live blog of the event can be found here.