This man makes $1M per year playing video games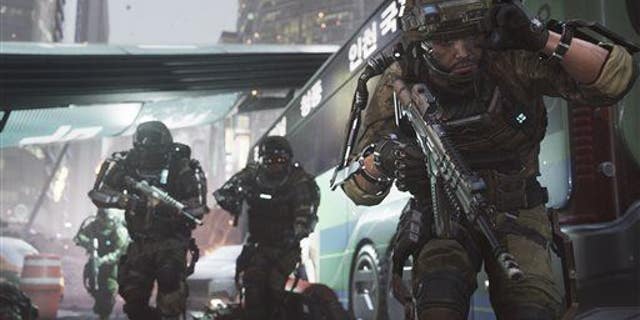 His name is Matt Haag, but he's better known by his video game identity, Nadeshot—a moniker under which he makes almost $1 million a year playing Call of Duty.
Sure, the 22-year-old's job is to press buttons, but he and his team have a dietician keeping them in top form. They recently rode stationary bikes while giving blood and took yoga to better care for their wrists.
Haag, who's sponsored by Red Bull, spent time with his head connected to all kinds of wires to reveal how his brain deals with virtual battle; the hope was that experts could use the data to improve his performance via various exercises, the New York Times reports.
Unsurprisingly, Haag, who's from the Chicago area, grew up playing video games—a lot of them. His father calls him something of a "loner," but when it came to gaming, he would yell at fellow players to keep up.
As a young teenager, he attended video game events, but it wasn't until recently that he started raking in cash; three years back, the Times notes, he was working at McDonald's.
While video game competitions bring him some money, the key to his success is his online presence. Not only do fans watch him play games online; he also posts YouTube video journals that can be very personal, and he's all over social media.
"What is it about me that people gravitate toward? I wish I knew," Haag told the Chicago Tribune earlier this year. "I don't consider myself to be over-the-top entertaining or someone that would be a joy to be around 24-7, but it's working for me." Fans can even buy Nadeshot merchandise.
(A new Call of Duty features a star actor: Kevin Spacey.)
This article originally appeared on Newser: How One Guy Makes $1M a Year Playing 'Call of Duty'
More From Newser