Think Apple MacBooks are too pricey? Try these deals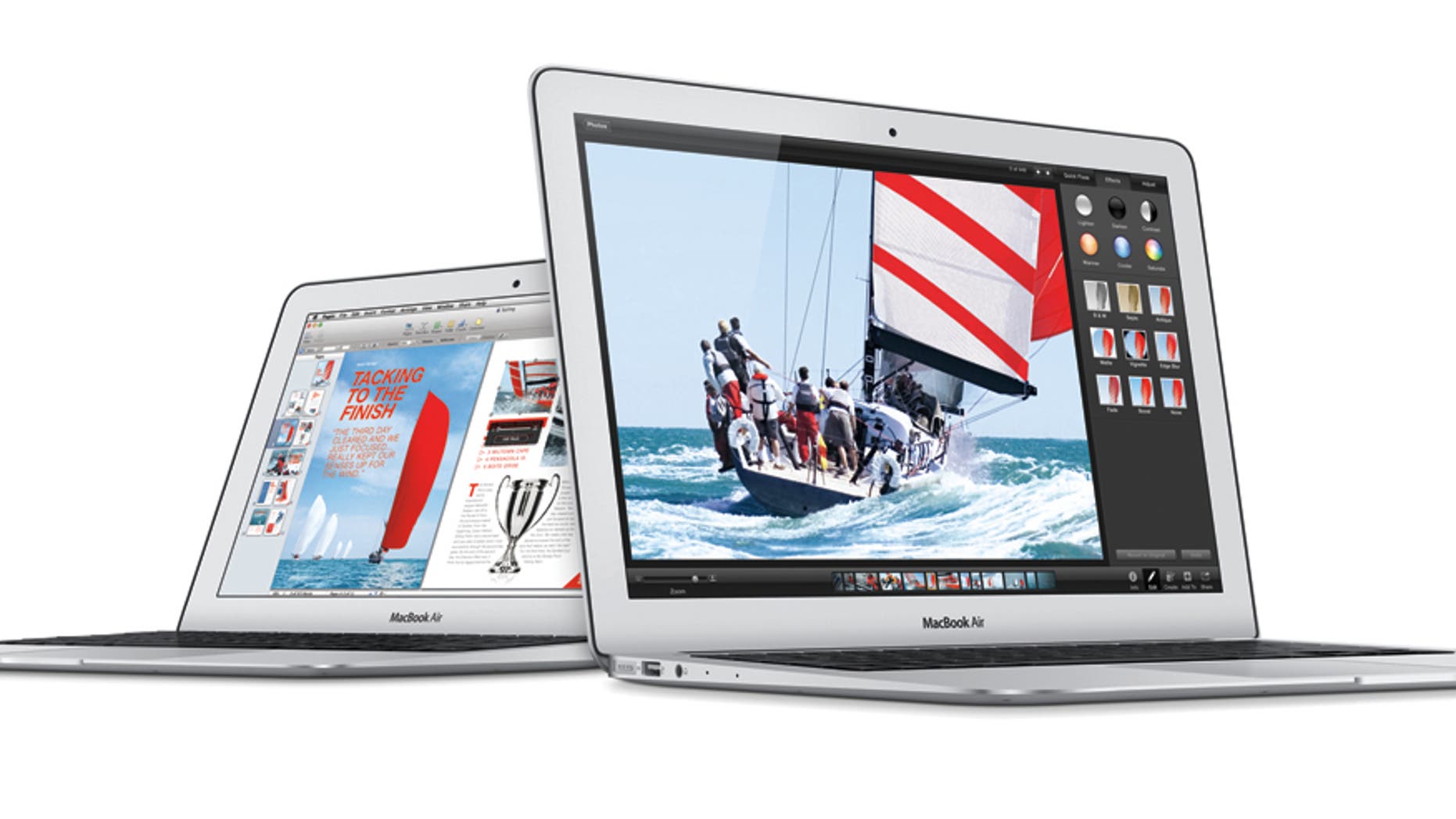 MacBooks don't have to be budget busting.
Apple got a lot of flak for raising prices when it introduced the redesigned MacBook Pro line last October. For instance, the cheapest new MacBook Pro model goes for a not-so-cheap $1,499 direct from Apple. And MacBook Pro models with Apple's new Touch Bar technology – which replaces the standard function keys with a touch-display strip – start at a heart-arresting $1,799 for the 13-inch model and $2,399 for the 15-incher.
The good news is that major retailers like Best Buy are offering hefty – and regular – discounts on both the new models and prior-generation MacBooks, making them competitively priced with the best Windows laptops.
Here's a quick overview of some of the best deals that are available now from Best Buy, which told Fox News that the MacBook sale is good through Feb. 20. That said, the price cuts below at Best Buy are representative of the kind of on-again, off-again deals that you can expect in the coming months. Deals end but invariably pop up again weeks or months later.
APPLE'S IPHONE 'X' MIGHT COST AS MUCH AS A MACBOOK
13-inch MacBook Pro, newest (2016 non Touch Bar) model: $1,249.99 at Best Buy this week, $250 off the $1,499.99 regular price. This comes with the 6th Generation Intel Core i5 "Skylake" processor, 8GB RAM, a 256GB flash (solid-state) drive, and Apple's high-resolution Retina display.
A few things to keep in mind about the new 2016 non-Touch-Bar MBP 13: Apple appears to be positioning it as a new-and-improved 13-inch MacBook Air, which may get phased out (though, of course, Apple could always change its mind). And like the MacBook Air, the new MacBook Pros are thin and light, with the 13-inch model weighing in at 3 pounds and measuring 0.59-inches thick (versus 3.5 pounds and 0.71 inches for the previous-generation MBP 13).
13-inch MacBook Pro (2015): $999.99 this week at Best Buy, $300 off the regular price of $1,299.99. This is equipped with the 5th Generation Intel Core i5 processor, 8GB Memory, a 128GB flash drive, and Retina display. This is one of the best deals. Not only because of the sizable discount but you're still getting a plenty-fast 2015 Pro model for the price of a MacBook Air (which doesn't have a Retina display).
GALAXY S8 VS. 'IPHONE 8': SAMSUNG GETS FIRST CRACK AT NEXT-GEN PHONE
12-inch MacBook newest (2016) model: $1,249.99, $350 off regular price of $1,599.99.
This packs a 6th Generation Intel Core M5 processor, 8GB Memory, 512GB flash drive, and a Retina display. The 12-inch MacBook is Apple's tablet-like, ultra-light MacBook, weighing in at only 2 pounds. This model has always been pricey because it's expensive to build – and pack all the components into – a laptop that's only 2 pounds and 0.52 inches at its thickest point. But at $1,249.99 it's a good deal and worth a serious look if you like toting around a laptop that's almost as light as an iPad.
13-inch MacBook Air (Latest Model): $749.99, reduced by $250 off regular price of $999.99. Comes with Intel Core i5, 8GB Memory, and 128GB flash drive.
There are regular deals on 2016 MacBook Pros with Touch Bar at online retailers like B&H and Adorama, as highlighted by AppleInsider. Best Buy also periodically offers good deals on the new Touch Bar MBPs.