The scent of cybersecurity: Kaspersky Lab launches perfume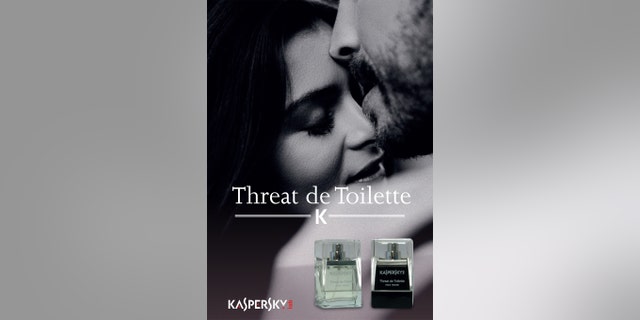 Can hackers smell fear? Cybersecurity firm Kaspersky Lab is raising awareness of the digital threats facing users ... by launching a perfume.
The security specialist unveiled what it described as "two threatening yet provocative scents": Threat de Toilette pour femme and Threat de Toilette pour homme at an event in London last week.
HOW THE WIKILEAKS CIA DUMP COULD HELP HACKERS AND FOREIGN GOVERNMENTS
"Threat de Toilette contains all the perfectly coded base notes of cybercrime; hints of spam and drops of ransomware which will ensnare your love affair and cast a love virus," according to the press release announcing the launch. Quite.
Sadly, if you're wondering what cybersecurity smells like then you're going to be disappointed. There are no plans to make the fragrance available to the mass market, according to Kaspersky Lab, although its unusual PR campaign has generated plenty of attention.
DATA FROM INTERNET-CONNECTED TEDDY BEARS HELD RANSOM, SECURITY EXPERT SAYS
The tongue-in-cheek perfume launch has a serious goal, with the company using the scents to push digital security into the spotlight.
"We launched our fragrance, Threat de Toilette, to highlight the issues surrounding cybersecurity to consumer audiences and to articulate the importance of safe practises online," explained the company, in a statement emailed to Fox News. "We believe that fear awakens our senses and is no longer felt only in the physical world –it's all around us in our online lives too - so we need to make sure we're constantly protected from cyber threats."
FOR THE LATEST TECH FEATURES FOLLOW FOX NEWS TECH ON FACEBOOK
UK beauty blogger Scarlett London took part in the perfume launch. "I don't feel that we discuss cyber-security enough - or that enough attention is given to it, especially considering how much of our time and life is spent online," she said, in a statement.
Follow James Rogers on Twitter @jamesjrogers