The Geek Squad Keeps Your Apple Gear Humming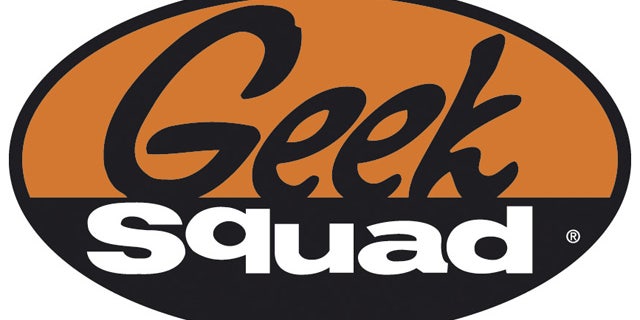 You've got tech questions -- and we've found the answers.
We've asked the tech experts at the Geek Squad to help you make the most of your technology, answering your thorniest tech questions. So if you're wondering what to buy, how to plug it in, or how to fix it, the Geek Squad can help.
This week, Geek Squad Double Agent Scott Parrish answers YOUR questions.
"I have a huge music collection on an external hard drive. I'd just don't know how to configure iTunes to read the folder off it. Can you please help me?" -- Paul Castro
"I made an update on the iTunes software and now I can't locate my music library. My music is still in my computer but I can't play it. Help!" -- Mark Loza
First, locate your Music in Explorer. If you know the folder that contains your library, go ahead and open it. If not, music is generally found in your Personal Folders.
On a PC, this can be accessed via your User Name on the top right of the start menu (in Windows 7 & Vista). For XP, "My Documents" is the place to go. On a Mac, click on "Go" at the top of your screen, and open "Home".
On a PC, your Music is generally stored in your "My Music" folder (Windows 7), "Music" (Vista), or in your "My Music" folder inside "My Documents" (XP). On a Mac, your Music is generally stored in "Music" after opening "Home."
**Before proceeding, verify all your music is stored in one of these folders. If you cannot locate the songs, it may be advisable to contact a Geek Squad Agent for further assistance. The following steps may alter or affect your music library, depending on your iTunes settings.**
After opening the folder, open iTunes. You may notice exclamation points to the left of the songs in your library that it cannot find. Go thru and delete these inaccessible songs from your library. If you receive an option to also delete the music from your computer, leave it unchecked.
Once you've deleted all the songs that it cannot find, you can simply drag and drop the music you wish to have in your iTunes Library into the iTunes application. Select the songs or albums from your music folder, then drag them over to the library. iTunes will now re-create your library via the music you just dropped in from the folder or folders. If you dragged in music from a different folder than the one listed above, iTunes will simply play the music from that folder.
"Is there an app that will filter junk email from the iPhone? My email server will filter it to the PC only but not the iPhone." -- Mark Buckley
At the time of this writing, there are no apps in the App Store to directly filter spam from your email on the iPhone. Spam filtering is also currently not built-in to the email app on the iPhone. There are a small number of third-party apps that allow forwarding via a secondary account. Most users would find this an unattractive option, as you would have to manage it separately -- possibly to the extent of supplying your address book with a second email address.
Often times, simply unsubscribing from newsletters via major publications & retailers you do not wish to receive, can be effective in eliminating spam. When you receive one of these newsletters or weekly ads, look for an "Unsubscribe" option at the very top or very bottom of the email.
Following a couple of these simple steps can greatly reduce spam without the need for a filter.
Got a question? E-mail us at AsktheGeeks@foxnews.com and we'll relay it to the Geek Squad. Next week, the Squad will answer the most interesting or most frequently asked questions.