The 5 Meanest Sites on the Web for Kids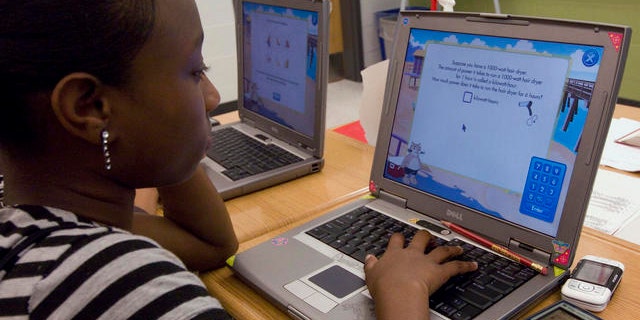 There are places your kids shouldn't be hanging out in. Dark alleys. Street corners. Websites.
Teeming with viruses, Trojan horses and cyberworms, the Internet can be a dangerous place -- and that's just for adults. It's ever so much worse for kids, who -- thanks to their promiscuous sharing of information and a recklessness engendered by a false sense of anonymity -- don't take necessary precautions to keep cyberbullies at bay.
Experts say it's up to parents to protect their kids, starting by keeping them away from websites that abound with the worst of the Web: rampant insults, slurs, demeaning topics and ultimately cyberbullying. Here are the bottom five sites experts say are the "dark alleys" of the Internet:
1. formspring.me. Intended as a question and answer website with deep ties to such social networks as Facebook, Twitter and Google's Blogger, formspring.me is anything but innocent. Anna Maria Scheimreif, a school counselor with Medford Memorial School in Medford, N.J., advises parents to steer their children clear of it.
"We found that children could remain anonymous much easier" on the site than on Facebook, she told FoxNews.com. "They would post questions and send them to others -- and the only purpose of the questions seemed to be to hurt other's feelings. We were noticing that some children were using this as a social-networking site to get out their nasty comments." With thousands of online communities to choose from, why use the mean ones?
2. Chatroulette. In theory, Chatroulette is the Internet in its purest, most idealistic form: The site connects random strangers around the world for video chats, shortening the distance between, say, Tokyo and Topeka, to the click of a button. In reality, all the experts FoxNews.com spoke with cited it as simply dangerous, a "predator's paradise."
Dr. Gwenn O'Keeffe, the author of the new book CyberSafe: Protecting and Empowering Kids in the Digital World, told FoxNews.com that Chatroulette has spawned a number of clones -- includes JayDoe and Zupyo and CamCarousel -- all of which parents should watch out for.
3. Facebook. That's right, Facebook. With more than half a billion users, it's the world's most popular social-networking site. But is it appropriate for your kids?
"I'm leery of kids under 13 going on," warned O'Keefe. "It's against the terms of service, and young kids online interacting with older kids places them at risk for content exposure inappropriate for their age -- and cyber issues such as privacy violations and cyberbullying," she told FoxNews.com.
Robin Raskin, editor of the site Raising Digital Kids and founder of the Kids@Play conference, agreed. "If you're under 13 you DO NOT belong on Facebook," she told FoxNews.com.
4. JuicyCampus. Sites that target college students can often be enticing to kids. "And with lists like the top ten sluts and biggest idiots on campus," they are often wildly inappropriate, Raskin warned. "These are the types of anonymous posts on this site!" JuicyCampus was closed down for just such material, but the risk remains. She advises parents to restrict their kids' browsing to age-appropriate sites.
5. txtspoof.com. A new startup seems designed to facilitate cyberbullying, experts say. TxtSpoof lets you send a text message that appears to come from someone else's cell phone. O'Keeffe advises parents to train their kids in the appropriate ways to send texts: "Ask yourself before you send a text, e-mail, or post -- Is the message RIGHT? Read the message to be sure it sounds OK. And imagine if you received it…would it be hurtful or upsetting to you?"
Clearly, the service has been designed to circumvent such precautions -- and parents should be careful. The description of TxtSpoof on one technology-enthusiast geared website says it all: "I tried it and it's pretty sick (in an awesome way and in a way that can ruin lives)."
FoxNews.com's SciTech section is on Twitter! Follow us @fxnscitech.