The $200 Play:1 is Sonos' most affordable wireless speaker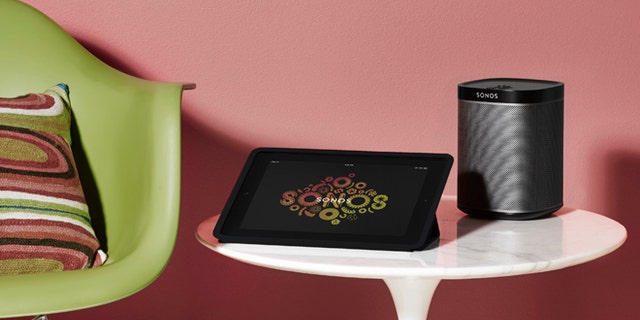 If you've been hoping Sonos would drop the prices of its wireless speakers, there's some good news: The new Play:1 delivers all the features of Sonos' costlier models for just $200, or about $100 less than the next model in its lineup.
As with all Sonos speakers, the Play:1 can be connected to your network via a wired Ethernet connection; if you want to connect to your network wirelessly you'll need a Sonos Bridge. But as part of a special holiday promotion, you can get a free Bridge (usually $50) when you buy a Play:1 speaker.
To find the right wireless speakers, check out our Wi-Fi and bluetooth speaker Ratings.
Sonos wireless speakers have done very well in our reviews. The $300 Play:3 speaker tops our Wi-Fi & bluetooth speaker Ratings for home models, and the Sonos Playbar ($700) is the highest-rated soundbar speaker in our Home Theater Ratings. Both deliver very good sound quality and a lot of versatility.
The attractively styled, solidly constructed Play:1 uses a robust mesh network technology to stream music. The speaker enclosure is fully sealed to resist moisture almost anywhere in the home, the company says. In response to customer requests, the newest speaker has a button on top of the cabinet that lets you play and pause music with a single push; pressing it twice lets you advance to the next track.
Like other Sonos speakers, the Play:1 can stream music libraries stored on smart phones or tablets, a personal computer, or even from the cloud. The Play:1 can also connect directly with thousands of Internet radio stations, as well as numerous streaming music services, such as Pandora, Rdio, Slacker, and Spotify.
If you want to add more sonic oomph, you can combine the Play:1 speakers with a Sonos Playbar and a Sonos Subwoofer ($700) to create a full 5.1-channel surround-sound system. The Play:1s can also be paired with other Sonos speakers to create a multiroom audio system.
The Play:1 speaker doesn't come with a separate remote control; instead, you download a Sonos Controller app to use a computer or an iOs or Android smart phone or tablet as the remote.
We're looking forward to testing Sonos' most affordable wireless system to see whether it continues the company's history of delivering great-sounding products. Check back for testing updates and news about more wireless speakers.
—James K. Willcox

Copyright © 2005-2013 Consumers Union of U.S., Inc. No reproduction, in whole or in part, without written permission. Consumer Reports has no relationship with any advertisers on this site.