Teen cartographer tracks ISIS from his bedroom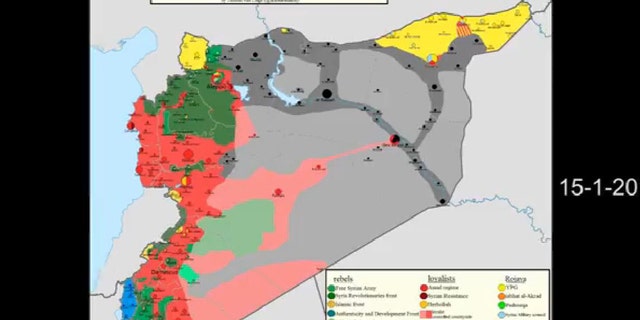 Thomas van Linge has become one of the most respected cartographers around when it comes to tracking global conflicts, including the advances of ISIS, Boko Haram, and separatists in Ukraine.
His highly detailed, color-coded maps have been picked up by CNN, the New York Times, and the Huffington Post, among other media—and the 19-year-old creates them all from his childhood bedroom in Amsterdam, reports der Spiegel.
Yes, 19. And the young activist has never even been to any of the war-torn regions he documents and taught himself Arabic on YouTube. "I want to inform people mostly and show people the rebel dynamics in the country," he told Newsweek in June.
"I also want to inform journalists who want to go to the region which regions are definitely no-go zones, which regions are the most dangerous, and also to show strategic developments through time." How did a Dutch teen get to become one of the foremost armchair cartographers in the world? He tells Newsweek his interest was sparked while watching 2011's Arab Spring uprising, which spurred him to start following what was going on in Syria.
He released a map in 2014 of that region on his Twitter account, which now boasts more than 15,000 followers who retweet his creations. Each map, which he colors in using Microsoft Paint, takes van Linge a few weeks to finish, using social media, YouTube, and any of his 1,000-plus sources on the front lines to gather and corroborate information, he tells the magazine.
What's next for van Linge? He's contemplating heading to one of the far-off lands he's been mapping out to help the people suffering there in person, Spiegel notes.
Check out a Syria territory progression video using van Linge's maps here. (Or click to read about a much-mapped island that doesn't actually exist.)
This article originally appeared on Newser: Whiz-Kid Cartographer Tracks ISIS From His Bedroom
More From Newser