Tech Q&A: 'Pokemon GO,' scoring a free movie ticket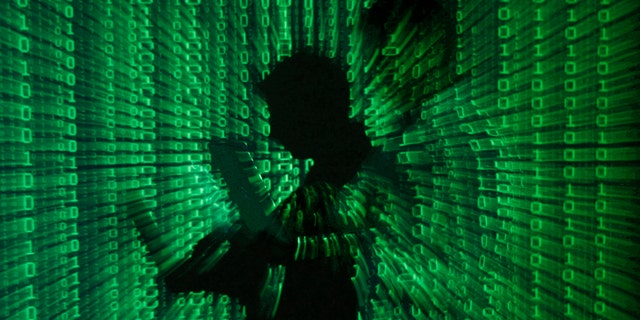 NEWYou can now listen to Fox News articles!
Problems with "Pokémon GO"
Q: My son is obsessed with "Pokémon GO," but I'm hearing bad things about it. Is it safe?
A: If he's using an iPhone, he should update the app right away. The original version asked for full access to users' linked Google accounts, although the company said it actually only got basic information. An update is now available, so he should make sure to download it.
If you're still concerned, he could first revoke the game's permissions through Google to be safe. They're located in the Google account settings under: Sign-In & Security >> Connected Apps & Sites >> Manage Apps >> "Pokémon Go." After revoking the full access permissions, your son should sign out of the game and update the app. The app will ask for permission to link to his Google account, but clicking "Allow" for this version grants access only to basic account details. For even more security, click here to see seven iPhone settings your son should change right now.
Get better video quality
Q: Kim help! I watch Netflix on my laptop, but the video quality is awful. Do you think my Internet connection is the problem?
A: Your connection speed may be contributing, but it could also be your web browser. If you're using Google Chrome, Firefox or Opera to watch Netflix, you're limited to an image quality of 720p. This is due to a limitation of HTML5 in these browsers and has nothing to do with Netflix or your connection speed. For a simple fix, try using Internet Explorer, Microsoft Edge or Safari instead. These browsers use Silverlight and can stream content in 1080p. For help troubleshooting your connection speed and more Netflix tricks, click here.
Avoiding scams on Craigslist
Q: I'm buying a car on Craigslist and the seller wants to run my credit through a well-known agency. Is that normal, and is it safe? The credit reporting company he referred me to is legitimate.
A: Think twice before meeting this seller's demands. Credit checks are common Craigslist scams. They're tricky to spot because it actually is a real credit reporting company. But when you click that link, your request is redirected through the seller's server, where a referral ID is tacked onto the end. When you pay the fee for the credit report, the seller gets a nice commission for sending the company your business. Chances are, you'll never hear back from the seller again, and the vehicle you want isn't really for sale. Click here to see the red flags of similar scams in house rental listings.

Enjoy a free movie
Q: Hey, Kim. You mentioned a way to get free movie tickets on your national radio show. What was that app called again?
A: Atom Tickets is a new app that lets you watch trailers, check local showtimes, coordinate a movie night with your friends, buy tickets and even order snacks from the concession stand. That way, you can skip the line when you get to the theater. Atom Tickets is a free download for both Apple and Android users, and it works for most Regal, Edwards and AMC theaters. Right now, it's only available in select cities in California, Georgia and Tennessee, but a nationwide expansion is expected later this summer. And here's the best part: When you sign up, you get a free ticket! Click here to watch the demo video and get more details on Atom Tickets.
Caring for an aging parent
Q: My mom has terrible arthritis and has trouble getting in and out of my car when I take her to the doctor. Is there anything online that can help me if all she needs is a simple diagnosis?
A: If it's not a medical emergency, use DoctorOnDemand.com. You can video chat with board certified doctors via the camera on your computer, smartphone or tablet. You start by entering your symptoms, health history and insurance information. After that, you can meet with a doctor immediately, or schedule an appointment. The appointments cost $40. Doctors can treat conditions such as sore throats, cold and flu symptoms, rashes, stomach issues, etc. They can also write prescriptions. Doctor on Demand is available on the web or as a free app for both Apple and Android users. Click here to see where you can take online eye exams, and find seven other helpful websites.
Bonus: Get the best price on Amazon
Q: I missed Amazon Prime Day and now the headphones I want are full price again. How can I know when they might go on sale again?
A. Prices continually fluctuate on Amazon, but there's a site called Camelcamelcamel that makes it easier to predict when a price will drop. Use the site to see the top trending deals on Amazon and sign up for price-drop alerts on items you want. Each item has a helpful graph that shows you price trends, so you'll know when that item is typically more expensive and when the price usually drops. Click here for more details about this great site.
Copyright 2016, WestStar Multimedia Entertainment. All rights reserved.

Kim Komando hosts America's largest weekend radio talk show as she takes calls and dispenses advice on today's digital lifestyle. Visit Komando.com for free podcasts, videos, product reviews, shows, tips and advice.