Tech Q&A: Filing your taxes online, finding great shipping deals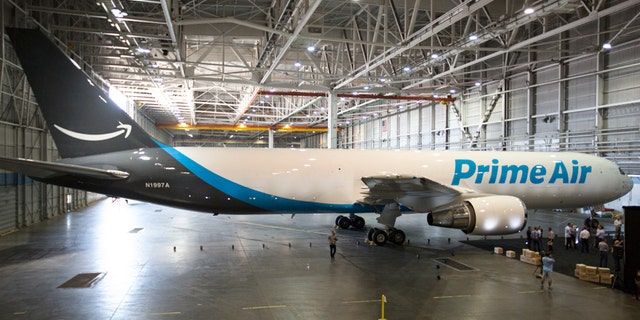 Keep information private
Q: I am very concerned that my name, address, and relatives are listed at the FamilyTreeNow site. How can I remove my personal information from this site? It's a privacy nightmare!
A: Genealogical sites can help you figure out your ancestry using digitized public records. To that end, these archives are a lot of harmless fun. But most people would be astonished how much information people can find out about you. Aspiring identity thieves can use these sites as a cheat-sheet for finding basic personal data. There is a way to keep your data private, and not just from FamilyTreeNow, but from other aggregates as well. Click here for links to remove your personal data from FamilyTreeNow and others you may have never heard of.
Filing taxes online
Q: I would like to do my taxes online this year. What are the best sites to use?
A: Doing your taxes online has become incredibly popular in the past decade. That is, most people now use online services to fill out their final paperwork. The simple menus and calculations make the whole process streamlined and stress-free, especially when you're a fulltime employee with a simple W-2. Most of these services have a free version, but if your taxes are a little more complicated, or you're dealing with a bunch of different 1099s from your independent contractor job, you might feel better with a paid subscription. After all, it's a write-off! Click here to learn about the best tax-preparation services online.
Shopping Amazon vs. Walmart
Q: I do a lot of shopping online. Who offers the best free shipping?
A: Right now, the big battle is being waged between Amazon and Walmart. Both companies ship packages to almost anywhere in the world. Both companies have access to nearly every kind of commodity that exists. Both companies even offer free two-day shipping on orders of $35 or more. There are differences between the two companies that will help you decide which site you prefer. They may seem subtle, but it should become clear which type suits your lifestyle better. Click here to compare the two services.
Switch carriers with the same phone
Q: How hard is it to switch carriers? Verizon has a better deal, but I don't know where to start.
A: At long last, consumers are showing some control over the big carriers. Once your contract expires, you're free to try another company. Or you could buy yourself out of your current contract and use a prepaid plan to avoid signing on the dotted line. But the big question is this: Do you want to keep using your current smart phone? Companies sometimes make this process challenging, because they want you to buy a new phone too. If you're patient, you have options, and your phone might just carry over. Click here to learn about "unlocking" your smart phone.
Liven up an old computer
Q: I have an older PC. I tried to install Linux but it's too hard to use. What else can I do with it?
A: Acquiring an older computer can sometimes feel like a diamond in the rough. They're usually dirt-cheap, and if all you need is a word processor and access to the internet, you'll find zillions of old units floating around, waiting to feel useful again. There is the question of an operating system, and as you already know, Linux is the traditional standby. But if you're not quite that computer-savvy, there is another operating system that can ease you through the process of rebooting an old PC. Click here to learn the secrets of Google Chrome.
What questions do you have? Call my national radio show and click here to find it on your local radio station. You can listen to the Kim Komando Show on your phone, tablet or computer. From buying advice to digital life issues, click here for my free podcasts.
Copyright 2017, WestStar Multimedia Entertainment. All rights reserved.
Learn about all the latest technology on the Kim Komando Show, the nation's largest weekend radio talk show. Kim takes calls and dispenses advice on today's digital lifestyle, from smartphones and tablets to online privacy and data hacks. For her daily tips, free newsletters and more, visit her website at Komando.com