Taiwanese ad featuring Steve Jobs 'angel' pulled off air, but outrage remains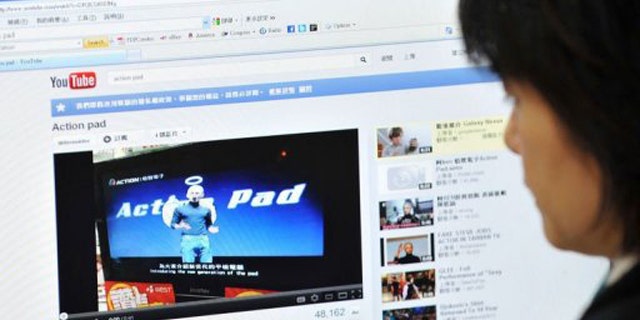 NEWYou can now listen to Fox News articles!
A Taiwanese advertisement including an actor dressed as an angel-winged Steve Jobs has been pulled from the air, following an international outcry over the tasteless commercial and even threats to boycott the electronics maker.
In the commercial, an actor -- featuring Jobs' iconic blue jeans and black turtleneck, as well as angel wings and a halo -- is shown hawking Google Android-based tablet computers from Action Electronics. In the commercial, well-known local comedian A-Ken reportedly says, "My God, I finally have another Pad to play with."
"The ad is withdrawn," a spokesman for the company said, according to a story on Chinese newspaper United Daily News. Action Electronics vice-president Sun Yi-min said the commercial was simply aimed to promote sales and is not meant to show disrespect for anyone, according to AFP.
[pullquote]
But the damage may have already been done. The majority of Taiwanese Internet users found the commercial disrespectful and in poor taste, reported AFP. Several copies of the commercial have been posted on YouTube, one garnering over 400,000 views, and one with the title "Boycott Action Electronics."
"I fully understand that all publicity is 'good publicity,' but I will be working very hard to promote this boycott until these commercials are no longer aired in Taiwan or elsewhere," the video's description reads.
Comments on the boycott movement range from amusement at what some see as a "parody" to offense and outright disgust.
"This is offensive on so many levels, the deliberate use of his likeness to sell … well anything is just appalling … This commercial is totally ridiculous and the Taiwanese should be ashamed for allowing it to run unethical at its worst," one commenter wrote.
After Jobs passed away in October, 2011, following a protracted fight with cancer, fans worldwide gathered at Apple stores to pay tribute to the temperamental genius. The biography of Jobs, a near instant bestseller released just after his death, noted Jobs outrage at Google's Android products, which he believed stole the look and features of Apple devices.
"I will spend my last dying breath if I need to, and I will spend every penny of Apple's $40 billion in the bank, to right this wrong," Jobs reportedly said.
Apple did not immediately respond to FoxNews.com requests for comment on the new commercial. But in January, the company squashed plans from a Chinese company to release a 12-inch collectible figure in the likeness of the Apple leader.
A statement on the InIcons website describes the figurine as a "tribute" and offers apologies to the fans.
"The original intention for creating the figurine was driven by a fan's admiration of Steve," the site reads. "we offer our sincere apologies to affected fans."